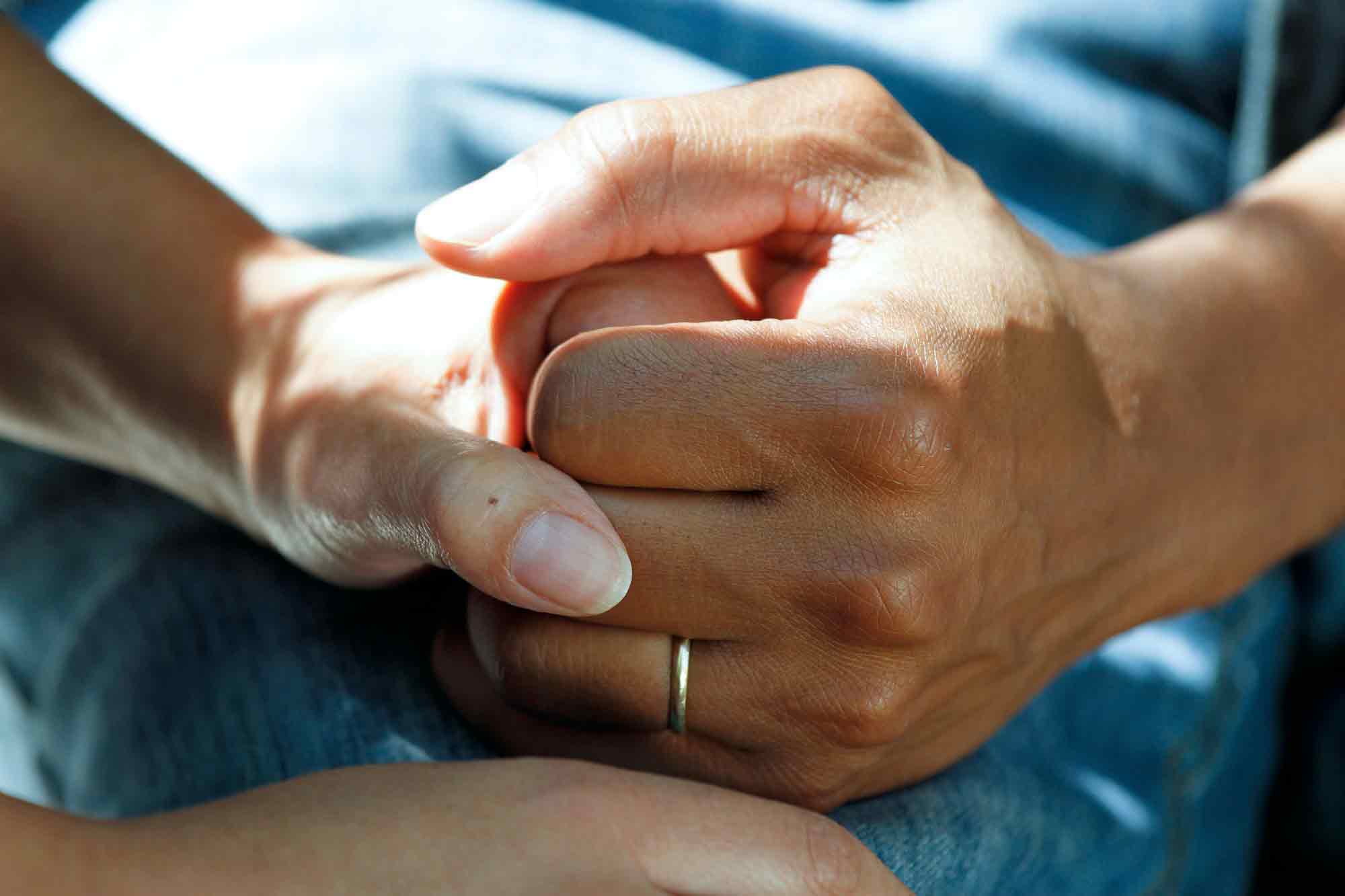 How one woman found a way to support Hospice patients in Mesquite, Nevada
When Shawnanna "Starr" Flores went through a recent loss, she became inspired to help ease the pain of other hospice families in need. Flores, a case worker at The Salvation Army Mesquite (Nevada) Service Center proposed the new idea to her supervisor, Bill Ennis, to which he simply replied, "that's brilliant."
"We're 100 miles from anyone," explained Ennis, Director of Social Services. "We're really out here by our lonesome, and nobody else here in Mesquite does this."
Drawing on existing resources in the Army's food pantry, Flores suggested putting together personalized care boxes for families with hospice patients—those who have been given less than a year to live—shortly after she came on board in December of last year.
"It had only been two months since the loss of my father," she said. "I have a large family, and getting to the grocery store to get necessities became difficult. I thought to myself, 'What would I do to help ease some of the pain for someone watching a loved one slip away?'"
She started by reaching out to a nurse who'd taken care of her father, who then connected her with a social worker at Mesa View Hospice, a multidisciplinary team of healthcare providers that serves more than 162 families in the local community, which has a population of about 22,000.
"Mesquite is largely a retirement community," Ennis said. "The average age is 62 years old. We want to do anything we can to help patients and their caregivers."
To that end, Flores suggested starting with two families, but quickly grew the effort to 19 households in just a few months. With the support of Ennis, the team at Mesa View Hospice and the Ladies Mission Group from the Valley Presbyterian Church of Mesquite, several thoughtful, personalized care boxes have been delivered every other week to hospice patients and families in need. All care boxes include food and basic necessities, such as toilet paper and laundry detergent, as well as comfort items, such as an afghan or knitted hat, and non-slip socks.
"We are here to help ease some of their worries with just a meal or letting them know we at The Salvation Army have remembered them and their loved ones during these times," Flores said.
Ennis and his wife might also go to the store to choose something special, such as a book, and Flores and her daughter have added other unique items, such as a toy, based on requests or needs for patients, their loved ones and their caregivers. In fact, two people who recently came off of the hospice service were moved to give back themselves.
That kind of hands-on, compassionate care is what inspired Ann Hebbert and Christina Young, the organizers of the Ladies Mission Group, to join in. "When we were first approached by Starr to help provide essentials to hospice patients, we were all in," they said. "We're supported by ladies in our group as well as our very generous congregation. We are dedicated to helping members in our community."
Recently, one of the patients wasn't able to write and share her gratitude, however, she did send a message through her case worker: "Thank you for thinking of me through my last days. I am beyond grateful, because I thought I was forgotten. I have a son, and I told him how you guys made my Valentine's Day the day I will remember until my last."
As for Ennis, he said he continues to be moved by Flores and her dedication to the growing effort, adding that they hope to expand and help numerous more families in the future.
"God is moving through the lives of each of us in ways we never would have imagined," he added. "This is a service that's much-needed and much-appreciated. I'm really proud of her."
---
Do Good:
You've probably seen the red kettles and thrift stores, and while we're rightfully well known for both…The Salvation Army is so much more than red kettles and thrift stores. So who are we? What do we do? Where? Right this way for Salvation Army 101.
Are you best suited to join the Fight for Good in disaster relief? Mental health? Social justice? Take our What's Your Cause quiz and discover where you can make the biggest impact today.
Maybe you could use a prayer for hope. Authors Audrey Elledge and Elizabeth Moore offer it and more in their book titled "Liturgies for Hope: Sixty Prayers for the Highs, the Lows, and Everything in Between." Listen to them share more about the liturgical tradition on the Do Gooders Podcast.