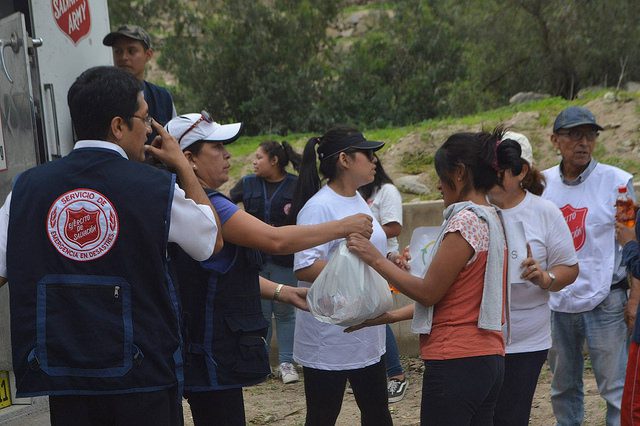 Salvation Army responds to Peru mudslides
The Salvation Army, in liaison with local authorities, began emergency relief in the Chosica and Santa Eulalia communities of Peru after heavy rain caused flooding and mudslides.
The national government declared a state of emergency in a number of provinces after severe damage to infrastructure and the loss of at least 20 lives.
Having deployed emergency canteens, trained disaster response staff and volunteers to the scene, The Salvation Army is initially providing roughly 1,400 men, women and children with food, water, toiletries and sanitary items. As the landslides interrupted drinking water supplies, providing access to clean water and sanitation remain key priorities.

Peru's National Meteorological Service warned that further heavy rainfall is expected to continue until April, suggesting that other communities may be impacted. With damage incurred to housing, bridges and agricultural land, many families have lost their homes and livelihoods.
The Salvation Army is working with local government officials and non-governmental organizations to ensure that needs are met in the immediate aftermath and in the longer term.
Support the disaster fund by
giving securely here
.