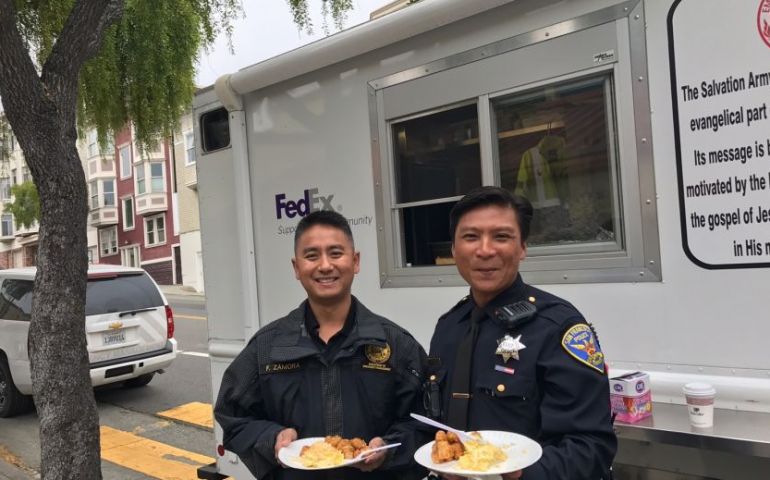 Salvation Army responds to active shooter standoff in San Francisco
Police received a call about shots fired near Corona Heights Park late last night.
By Sally Robb Haims –
The Salvation Army Emergency Disaster Services (EDS) team in San Francisco responded to a call this morning to head to the scene of a standoff to serve first responders and evacuees.
According to the San Francisco Police Department, on Sunday at 11:45 p.m., police received a call about shots fired in the area of 15th and Beaver streets near Corona Heights Park. Officers responded and found a woman suffering from a gunshot wound, and she was hospitalized.
Several people have been warned to shelter in place as the armed suspect is refusing to surrender. Hostage negotiators and a SWAT team are in place.
The Salvation Army has established an evacuation center at McKinley Elementary School, where it is providing food and hydration services, as well as emotional and spiritual care to evacuees.
"We are privileged to be in a position to serve our community, and grateful to be able to help those affected by this tragedy," said John McKnight, The Salvation Army EDS Director for the Golden State Division.
The Salvation Army remains onsite, cooperating with local emergency management agencies.