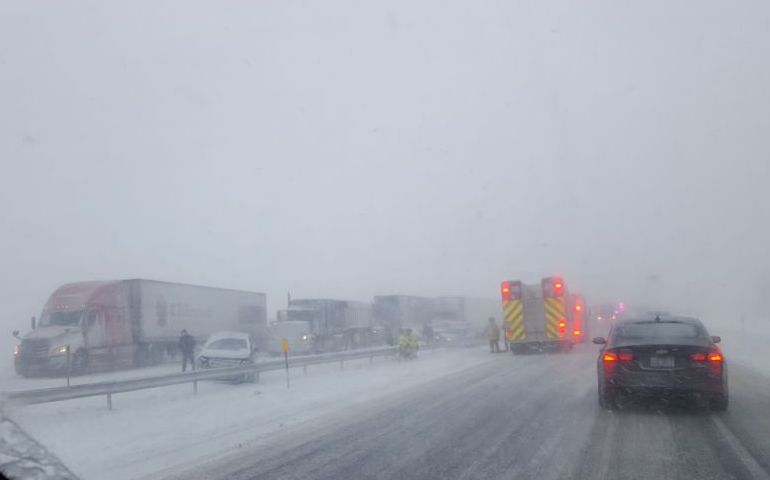 Salvation Army responds to massive pileup in Lancaster, New York
The Salvation Army Emergency Disaster Services teams based in Buffalo, New York, responded to a 75-vehicle accident on the New York State Thruway Tuesday afternoon.
The mile-long accident that occurred during a blizzard warning caused by heavy lake effect snow and 45 mile-per-hour winds.
The teams provided canteen and hydration services to approximately 75 first responders who were involved in extricating, treating and transporting over 100 travelers.
The Salvation Army also assisted in providing hot drinks, water, snacks, blankets and prayer and counsel to 100 survivors of the accident who were stranded on the Thruway for nearly four hours before they could safely be rescued and transported to a warming shelter at an area hotel.
"Our Buffalo Area EDS Team has continued to build on the momentum they gained during 2017," said Michael R. Schwartz, Empire State Divisional Disaster Director. "This team of highly qualified and dedicated volunteers continues to serve whenever and wherever they are requested.  It is a proud and humbling experience to hear our local first responders request our assistance by name over the radio and then see the thanks and relief in the eyes of those involved when we arrive on scene."