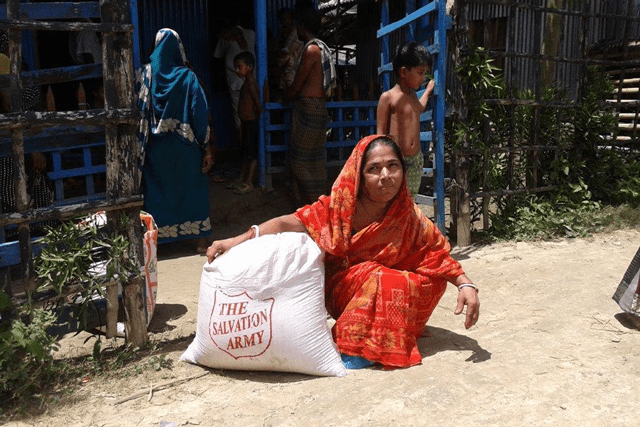 Salvation Army provides essentials to flooded communities in Bangladesh
Salvation Army emergency responders in Bangladesh are providing practical and emotional support to people affected by flooding in Jessore District. Across the country, an estimated 8 million people have been affected by floods, with at least 145 killed.
The South Western District brought together a 12-member rapid-response team, coordinated by the district officer. The team has formed links with local government representatives and met with the Deputy Commissioner of Khulna and Jessore.
An assessment showed that the most urgent need was for food, so the team in Jessore, with a local government official, obtained and distributed 250 packets of food relief. Each pack contained rice, dal, salt, oil, flat rice, molasses and a saline treatment tablet.
It is believed that 1,250 people directly benefitted from the distribution.
The response has raised awareness of The Salvation Army in the region, with two newspapers reporting on the team's activities.
Give to the South Asia Disaster Appeal here.