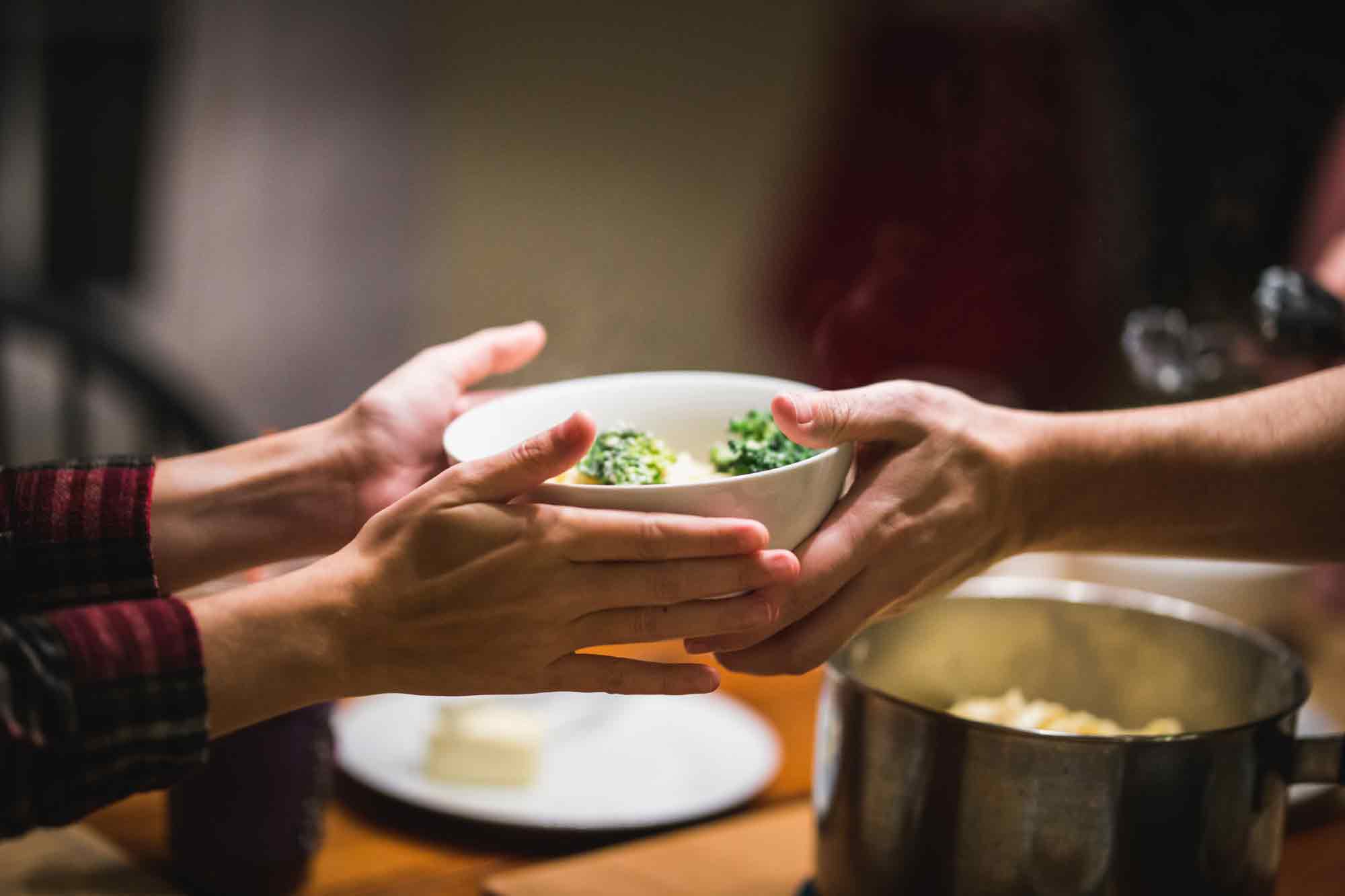 Salvation Army partnership brings 'Meals of Aloha' to people in need
In Hawaii, Foodland grocery store customers helped raise over $44,000 for The Salvation Army to provide meal certificates.
For over 35 years, The Salvation Army Hawaiian and Pacific Islands Division has partnered with Foodland, Hawaii's largest grocery retailer, to help those struggling with food insecurity.
Foodland sponsored a new program with The Salvation Army this spring called, "Meals of Aloha."
Through this program, Foodland customers had the option to contribute through traditional means of cash or credit, by using their accumulated "Maika'i Points," or by simply rounding up their grocery bill to the nearest dollar.
Donations were converted into gift certificates, known as "Meals of Aloha," which were then distributed by The Salvation Army on each respective island. These certificates, valued at $20, can be used to purchase food at any of Foodland's 31 locations through Sept. 30.
"Here at Foodland, we have many thoughtful and generous customers who are always looking for easy ways to support those in need," said Foodland Chairman and CEO Jenai S. Wall. "We are proud to partner with them and The Salvation Army to share our aloha and provide much needed meals to Hawaii families."
Divisional Commander Major Troy Trimmer said the partnership first began when a Foodland customer asked if they could donate a turkey from the store to a family in need for Thanksgiving.
"From that simple expression of somebody caring about others in their community, Foodland reached out to The Salvation Army and it's grown from that," he said.
Throughout the year, Foodland partners with The Salvation Army for other fundraising campaigns, such as "Give Aloha" in September and "Share a Holiday Feast" in November and December.
"In Hawaii, the cost of living is very high," Trimmer said, noting how a single carton of eggs can cost more than $8. "A great deal of people are facing food insecurities," he added. In 2022 alone, the division provided over 800,000 meals, benefiting more than 143,000 individuals.
"It means an awful lot to me as a Divisional Commander to have a solid partnership with a corporation that cares about the community around it, and understands The Salvation Army cares as well," Trimmer said.
Compared to receiving food from a meal distribution or food pantry where there are only set items available, the Meals of Aloha certificates provide individuals and families with the freedom of choice.
"Through this initiative our clients are given the opportunity to go to the store and pick the products they're really wanting," said Major Eric Tumale, Corps Officer of the Kauluwela Mission Corps in Honolulu.
Major Jasiel Tumale, also Kauluwela Mission Corps Officer, recounted the heartwarming experience of presenting a meal certificate to a family with four children in the corps' after-school program.
"I told the parents to let them pick what they want to eat today and the big deal at Foodland is their fried chicken," said Jasiel Tumale. "They were so happy."
"It gives us a real perspective of how much people really struggle," Trimmer said. "While we live in paradise, we have a lot of neighbors and friends and family in our division who suffer greatly."
When people have to make a decision of whether to pay their rent or have a meal, generally, Trimmer added, "they're going to sacrifice the meal to make sure they have some stability."
Envoy-In-Charge Kevin Nagasaki of the Lahaina Lighthouse Corps on Maui agreed. "Living in paradise, you pay the price. Food is so expensive nowadays, so every penny helps the next person," he said.
In 2022, Territorial Commander Commissioner Douglas Riley awarded Nagasaki with The William Booth Award, one of the highest awards The Salvation Army confers upon an individual, for his selfless service to others in Hawaii.
"This partnership with Foodland, and Meals of Aloha, is going to be a big part of helping people here in the Lahaina community," Nagasaki added. "Hawaii has that aloha spirit, and aloha is a word that means love, hello, welcome, goodbye, everything. So, I think that it's very important that we spread the aloha all over the place."
---
Do Good:
Join in and give to spread hope with a donation of funds, goods or time today.
Hear this: Your story is uniquely yours. It's the one thing you have that no one else does. And you're the one who can tell it best. Take our free email course on how to find your voice, own your story and share it with others.
Want more content from Caring Magazine? Follow us on Instagram! Get caught up with the latest stories, podcasts and more to inspire goodness in your life.