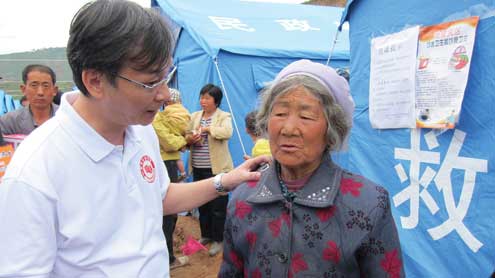 Salvation Army Launches Emergency Response in China Following 6.6 Magnitude Earthquake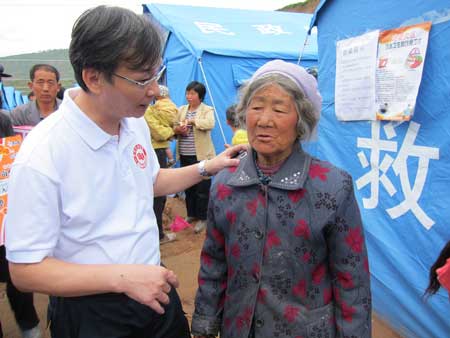 A Disaster Assessment Team has been despatched by The Salvation Army to Dingxi City in the Gansu Province of China following an earthquake which struck in the morning of 23 July. The tremors had a magnitude of 6.6 on the Richter scale, causing significant damage to infrastructure and leaving many people homeless. State media reports that at least 75 people were killed and 450 injured, with scores still unaccounted for.
Meeting local officials on arrival, the team from The Salvation Army's Hong Kong and Macau Command were escorted directly to one of the worst-affected areas – the Ma Jia Ko village of Mai Chun township. The immediate response included a comprehensive needs assessment for the survivors and a visit to patients in a local hospital who had been injured by the quake.
The team, led by Envoy Simon Wong and Major Tony Ma, distributed instant noodles and preserved vegetables to community members most seriously affected by the destruction. Pastoral support was also given to families who had been bereaved.
After a full evaluation of the longer-term requirements, the team will return to Hong Kong next week and submit a proposal to the government for funding to assist the survivors in the next phase of recovery.
Photos illustrating the Salvation Army response are available on the IHQ Flickr site: https://sar.my/dingxipics