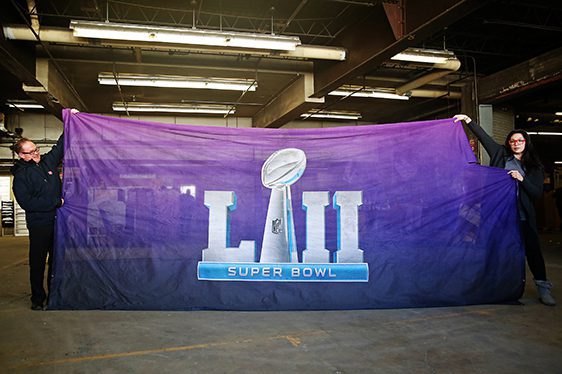 Salvation Army helps NFL divert waste from Super Bowl LII
The Salvation Army is playing a key role in helping the National Football League divert waste generated by Super Bowl LII.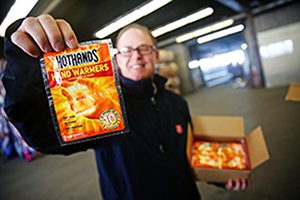 The waste includes five miles of mesh fencing, 100,000 square feet of carpeting, office furniture, clothing, hand warmers and many other items that could otherwise end up in Twin Cities landfills.
The Salvation Army will sell many of these items at its nine local stores, whose proceeds fund The Salvation Army  Rehabilitation Center in Minneapolis. The remaining items will go to other local nonprofits.
The Salvation Army is also acting as a distribution hub for the items, using its fleet of donation trucks to transport the goods to the Salvation Army Store at 900 N. Fourth St. in Minneapolis, where other nonprofits will come to pick up their things.
Most of the items have come from U.S. Bank Stadium and the Minneapolis Convention Center. Salvation Army trucks will be picking up items at both of these locations daily for the next two weeks.
"We are thrilled to partner with the NFL in its sustainability efforts," said Michel Wong, Salvation Army Marketing and Product Development Manager, who has been working with the NFL on this project since spring. "The NFL's efforts to divert waste align with the mission of Salvation Army Stores: to keep secondhand items out of the trash, repurpose them, and use them for good."