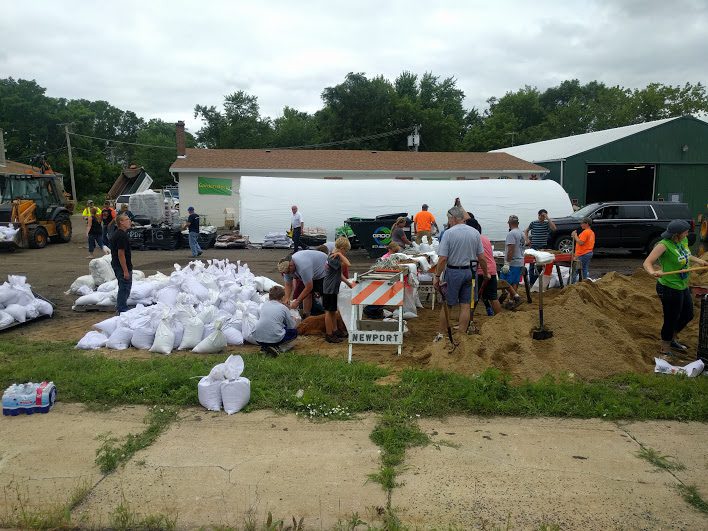 Salvation Army expands support to flooded areas in Northern Illinois
5,800 structures could ultimately be flooded in Lake County alone, according to county officials.
Illinois Governor Bruce Rauner issued a disaster proclamation for Lake, McHenry and Kane counties for flooding on July 14. In response to expanding flood waters, The Salvation Army has broadened its service areas to include Lake and McHenry counties.
The seven inches of rain that accumulated July 11–12 knocked out power for thousands and closed major roadways. Lake Forest Hospital in Chicago was forced to evacuate due to the power outages caused by flooding. Officials fear that some of the county's public schools might not open in time because of extensive internal damage.
Salvation Army officers and volunteers are serving meals, snacks and beverages to first responders and volunteers filling sandbags. Volunteers are also providing food boxes, personal care packages and clean-up kits throughout the area.
"This is a very hard time for many people as they deal with flood waters and the damage to their property," said Salvation Army Divisional Director of Emergency Disaster Services Major David Dalberg.
The Salvation Army has also been coordinating efforts with the Lake County Illinois Office of Emergency Management to serve those most affected by the unprecedented flooding. Salvation Army staff and volunteers will also be on hand to make referrals for additional support services.
"We want to make sure The Salvation Army is there not only to help with cleanup efforts, but also to offer emotional support," Dalberg said.