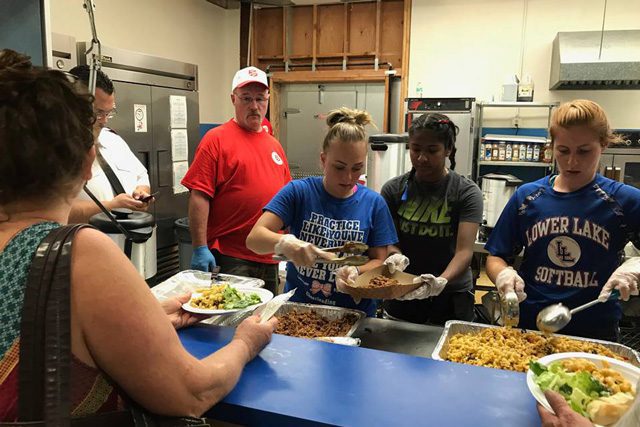 Salvation Army continues response to Carr Fire
The Salvation Army has deployed additional out-of-state personnel to assist the relief efforts in Shasta County, California, as the wildfire response continues.  Teams from Great Falls, Helena and Missoula, Montana; Centralia, and Coeur d'Alene, Washington, will contribute to the existing meal services and emotional and spiritual care at Carr Fire evacuation sites in Redding and Weaverville.
Salvation Army teams are currently assisting these sites:
Redding
Shasta College: 11555 Old Oregon Trail, Redding, CA 96003

Crosspointe Community Church: 960 Hartnell Ave, Redding, CA 96002

Simpson College: 2211 College View Dr, Redding, CA 96003

Foothill High School: 9733 Deschutes Rd, Palo Cedro, CA 96073
Weaverville
Weaverville Elementary School: 31020 CA-3, Weaverville, CA 96093
Through Aug. 1, nearly 10,000 meals have been served to evacuees and first responders.
The Salvation Army uses 100 percent of disaster donations in support of local disaster relief operations.
To give, visit gosalarmy.org or call 1-800-SAL-ARMY (1-800-725-2769) and designate "Carr Fire."