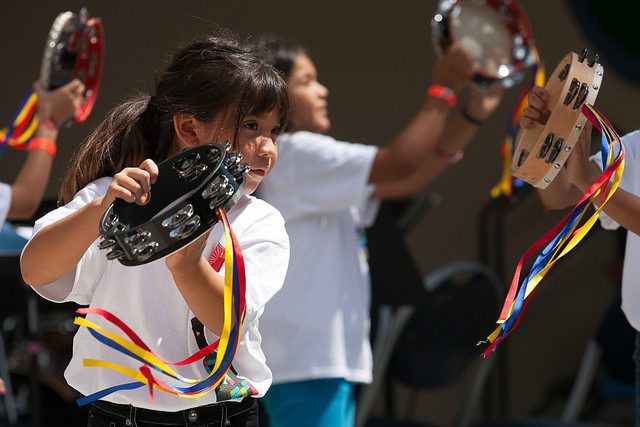 Salvation Army camps may qualify for new federal funding
Youth employment initiative opens up at least $20 million in workplace grants
By Mindy Farabee –
This spring, President Barack Obama announced the launch of a national, multi-pronged youth employment policy initiative that includes over $5 billion earmarked for helping 1 million young people land their first job.
As part of this initiative, employers now have a shot at competing for $20 million in grant funds—with a proposed $2 billion more on the way—to bolster youth hiring programs, a move that has some wondering if these federal dollars might not make a natural fit for one of the The Salvation Army's most beloved traditions.
"They're wanting to support what we already do," said Marty Brown, director of The Salvation Army Mt. Crags and Gilmore Camp and Conference Center in Calabasas, Calif.
Across the country, The Salvation Army operates at least 45 youth camps. Each summer, these camps employ hundreds of young adults in positions running the gamut from cabin leaders and lifeguards to operations and maintenance. But officials say it's not simply the presence of so many young employees that could make The Salvation Army camps attractive propositions for the White House proposal. It's the nature of camp itself.
The federal program was designed to direct adults 16-24 years old toward first-time positions that help them amass tangible skills, an employment history and networks that lead to future employment. Brown notes that his camp employs about 110 staff members under the age of 24 annually, most during the summer high season. Of these, he estimates about 50 percent are embarking on their first job—many of whom went on their first job interview to get there.
Those kinds of statistics are typical across the camping industry.
"Often times many people focus just on the experience of the child at camp, but many times camp is the first job for the employee," said Tom Holland, CEO of the American Camping Association (ACA), the industry's major accrediting body, which is actively engaging with the White House proposal. "Workforce development is one of the great things that camps offer our nation."
ACA comprises 2,700 member camps—representing more than 200,000 jobs—across the U.S., among which are numbered Salvation Army organizations like Mt. Crags and Gilmore.
"How many other jobs offer the opportunity to learn skills in communication, creativity, negotiation, and teamwork at such a young age?" Holland said. "Every day, they are accountable not only for minor tasks, but also the growth of children."
In other words, perhaps it takes character to build one. Camp's profound effect on personal development, long fodder for school essays, has caught the attention of scientists. Among their findings—staffers' ability to grapple proactively with interpersonal relationships and hallmarks of emotional maturity are key drivers of success. "In addition to the skills of sailing, counselors are also teaching kids about frustration management, flexibility, responsibility, etc.," psychotherapist Tina Payne Bryson explained to Camping Magazine. "This is the science of interpersonal neurobiology. When kids feel connected and protected, when their needs are predictably and sensitively responded to, it actually builds the middle prefrontal cortex."
On the theory that construction of a good employee takes work, several Salvation Army camps have invested in mentorship programs to foster staff development. In Washington, for instance, Camp Arnold runs a SEARCH (Service, Experience, Assurance, Response, Christ, Holiness) program for 15-year-olds that targets spiritual, social, mental and emotional development while incorporating practical job experience.
In 2013, Brown instituted a "Timothy Program" at Mt. Crags and Gilmore, which takes its name from its own Biblical role models—the New Testament mentorship between Paul and Timothy. Up to 32 teens, ages 14-17 can enroll in the two-track discipleship program, which incorporates slots for older youth whose sole job is to mentor younger participants. "We seek out good leadership so they will have someone to look up to," Brown said.
He originally developed the program while heading up Jacksons Point Camp in Ontario, Canada. In transporting it down to California, he says he and his fellow administrators rethought one key component—in Canada, the teens weren't required to work. That seemed like a huge missed opportunity to Brown. "The younger they learn a work ethic, the better it is for their futures," Brown said. "It's amazing training. My own personal story, being a camp counselor at 18, definitely shaped who I am."
Attention to staffing, meanwhile, helped give shape to the institution. In the U.S., The Salvation Army's summer camp initiative dates back to the 1890s, predating the American camping industry as a whole. Originating as ad hoc affairs designed to provide fresh air respites to low-income children and their "tired mothers," as the camps evolved into a permanent aspect of The Salvation Army's work, from early on they evidenced an emphasis on deploying staffs that were experienced, efficient—and prudent. "Here again does The Salvation Army demonstrate the fact that it can make a dollar go a long, long way," noted a 1913 article touching on camp management for The Officer.
Holland has a few pointers on securing White House funds. "The biggest thing camps need to understand is that this is not [designed to support] a flash-in-the-pan, one-summer learning experience," he said. "It's a launchpad…to future employers. It's important to show the skills that employees receive."
Brown also noted that outside grants might allow for less reliance on territorial subsidies. "We spend over $200,000 a year on staffing," he said. "You don't want to pass that cost on to the campers. Whenever you can allow for a free experience for campers, that's better for everyone."