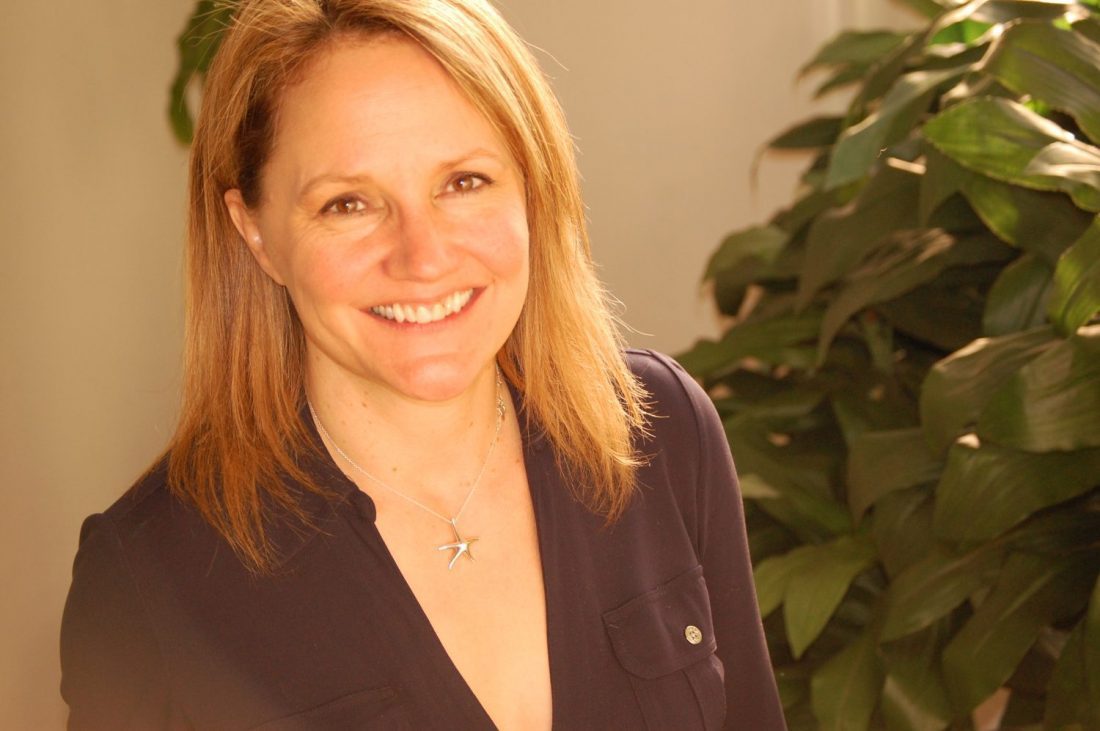 Rising above abuse
President and director of Christian Legal Aid tells a story of struggle and strength.
Patricia Oliver knows what it's like to struggle. Her story is one that's filled with heartbreak, but also an unusual resilience to rise above. Oliver grew up destitute in Compton and Santa Ana, Calif., with her mother and five siblings. Her mother was a complicated, verbally and physically abusive person.
One morning Oliver's mother told her she had walked around "the night before with a claw hammer trying to decide whether to bash our skulls in."
It was a hostile occurrence that was not uncommon for the young girl. Oliver explained that in order to get away from the chaos, there were many times she would seek refuge at The Salvation Army in Santa Ana, Calif., which was close to her home.
"I literally would go next door all the time for safety and it was just a nice refuge to have a place to go and get away from the home I was at," Oliver said. "All the people I encountered there were so loving and I really believed in them."
She recalled receiving an unusual gift from The Salvation Army one Christmas, but her excitement turned to disappointment.
"It was this stuffed pillow doll, so it wasn't a doll and it wasn't a pillow and being just 9 years old, I was thinking really, is this it? But every night when I would cry myself to sleep and I was laying in my bed scared, that pillow was right there under my cheek," she said. "I cried so many times that it smelled horribly and I can still feel the fabric under my cheek. The love that I got in that moment went beyond anything."
Through the love and encouragement Oliver received from outside sources, like The Salvation Army and her teachers, she thrived in school. She continuously made the honor role in high school and planned to become a professional dancer or lawyer. A car accident her senior year decided for her on the latter.
"I have always had this sense about what was right and what was wrong and I would stand up for anyone that didn't have a voice and speak for them," Oliver explained. "I wouldn't let it happen and I didn't care what the cost was to me. I'd speak before I'd let anyone be hurt."
Through a scholarship, Oliver began a law program at UCLA in 1994. After graduation she began working as a paralegal, and later joined Heller Ehrman, which was considered one of the top firms in Los Angeles at the time, but has since closed. Her new career brought a luxurious lifestyle that she had never experienced, but it also came with the consequence of not having as much time to be with her young son.
"My son, Aaron, was about 18 months old and he was crying all the time because I was working crazy hours," Oliver said. "My boss said to me, 'you'll get used to it,' and I said, 'no, I don't want to get used to this—he's my son, I want to be his mother.'"
In order to spend more time with him, Oliver decided to take on less at work—but not before helping to start a new organization. In 2005, Oliver and her fellow colleagues created Christian Legal Aid to better serve those in their community who couldn't afford legal assistance.
"We knew we had to do this as Christians and we knew there was no organization of Christian attorneys in Los Angeles providing services to the poor," Oliver said. "We decided to organize it and see what we could do. We fully expected it would be hard to keep it going, so the fact that we're still around after all these years is a testament to God's grace and mercy. It was solely to bridge that gap of faith and justice."
The State Bar of California estimates that there are 8,361 potential clients for every one attorney to provide free legal aid. With over 1.5 million people below the poverty line in Los Angeles County, the need is overwhelming.
Oliver felt a calling to be more involved with the organization, and in 2011 quit her job to become the president/director for Christian Legal Aid.
The organization currently holds one to four free clinics a month, which Oliver says are like a "legal emergency room."
"The idea is that if we can do legal urgent care, we can avoid certain kinds of litigation and we can help them on the spot," Oliver said.
Christian Legal Aid deals with a variety of clients who need help in everything from domestic abuse issues to immigration to care for veterans. One client who had suffered domestic abuse from an ex-husband and was trying to restart her life particularly resonated with Oliver.
The woman had found a pet to help her not feel so alone and then it went missing. When the woman went to search for her lost cat in a close-by apartment complex, the owner called the police saying she had trespassed. With this arrest now on her record, she could not go to nursing school.
"She wanted the arrest and badge of shame gone," Oliver said. "She wanted to be declared factually innocent."
Oliver and her staff of volunteers helped her to file the necessary paperwork and spoke on her behalf in court. The judge heard both sides and declared the woman innocent.
"When we left the courtroom she started crying down the hallway, on the elevator and outside because she was overwrought with emotion," Oliver said. "Each time we have seen her now, she has gotten stronger and stronger. Now that she has this weight lifted off her shoulders, she has so much more strength than she even realizes."
Oliver knows one act of kindness can truly change someone's life.
"When I'm in the office, some of my favorite moments are watching the volunteers," Oliver said. "Sometimes I just start crying because I feel like the little girl at Salvation Army who now gets to say thank you—that I can say to the people who gave me the pillow thank you—for taking care of me. And I get to tell the volunteers what they may not hear from their clients, which is thank you for showing that kind of love."