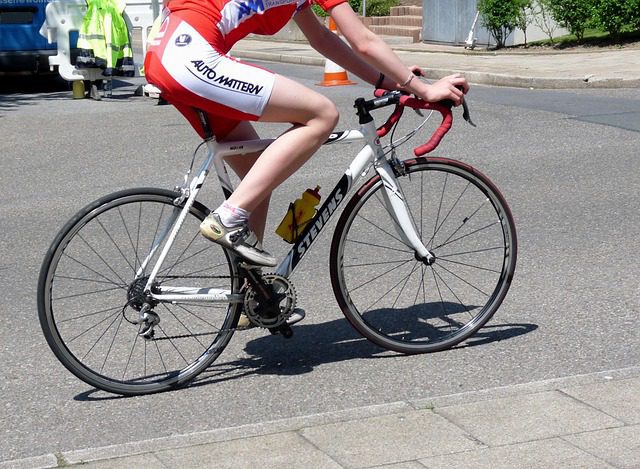 Riding through recovery
While the road to recovery from addiction or trauma is particularly long and bumpy, any road is better traveled on a bicycle.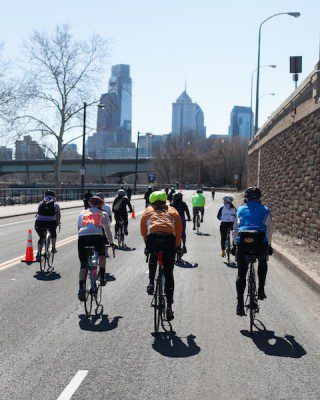 Gearing Up offers women in transition from abuse, addiction or incarceration the skills, equipment and guidance to safely ride a bicycle for exercise, transportation and personal growth.
Enrollment in this Philadelphia-based nonprofit is voluntary, and clients receive incentives for reaching certain mileage goals. After 100 miles and demonstrated knowledge of road safety and bike maintenance, the rider graduates and earns a gently-used bicycle of her own.
"The special part about my bicycle is that I earned it," said Tauheedah, a program graduate. "I didn't have anyone give it to me. I earned it."
Elements of the ride—from tightening one's own helmet to scaling a hill—offer the rider the satisfaction and confidence that comes with accomplishment. Each little reminder that she can reach a goal makes the steps to recovery more manageable.
"Life is like riding a bicycle. To keep your balance, you must keep moving." – Albert Einstein
As an avid cyclist, Gearing Up Founder and Director Kristin Gavin knows the joy and sense of community a bicycle ride can bring; five years ago she began sharing that joy with women at Interim House, a treatment facility focused on substance abuse and mental health. After struggling to involve women in an in-house fitness aerobics class, she knew that she needed to provide an alternative form of exercise for residents.
"I wanted the women at Interim House to be motivated and to say, 'yes, exercise makes me feel good!'" Gavin said. "But women practically hid from me when I asked them to join the aerobics class."
In response, Gavin distributed a questionnaire to gauge interest in cycling.
"One woman in the group who basically snarled at me every time I asked her to do aerobics perked up and immediately said, 'Oh! I'll ride a bike,'" Gavin said. That same woman went on to become Gearing Up's first graduate.
Today, Gearing Up works with four organizations in its outdoor bike program—Interim House, CHANCES, Kirkbride Center, and Gaudenzia Washington House—and with the Philadelphia County Women's Prison, Riverside Correctional Facility, via an indoor cycling program.
Gearing Up grew from 29 riders in 2009 to 325 participants in 2013. It saw a 218 percent increase in women who earned their own bicycle from 2012 to 2013.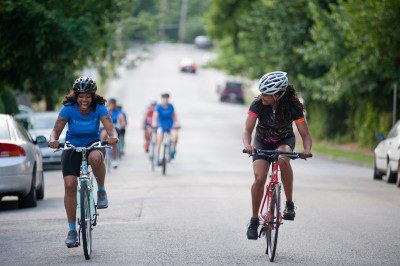 Exercise is known to reduce depression, soothe anxiety, lift a negative mood and improve self-esteem.
Gavin attributes some of this success to the social nature of cycling, and focuses her clients on non-competitive, healthy and safe bicycling because of the connectivity it brings.
At the start of a ride, each cyclist tells the group about one inhibitor that she will leave behind—frustration of a long day, or the anxiety and depression that they face while in a regimented therapeutic community. Upon return, each one shares what she brought back—strength, control, friends, power, fresh air or laughter.
"Simply saying 'good morning' to the dog-walkers as we ride by is a way for women to re-engage in their community and connect to others," she said. "On a simple bike ride, women are reminded of the strength of their bodies and the clarity of their sober minds."
Follow-up interviews with graduates in 2013 found that 84 percent of women were still riding their bicycles for exercise, to commute to work or for fun. Sixty-three percent of Gearing Up graduates are currently enrolled in education programs, career prep or are working, and just 10 percent had relapsed.
As one graduate, Leanne, said, "Now, there are no limitations on the things I can do and the places I can go."