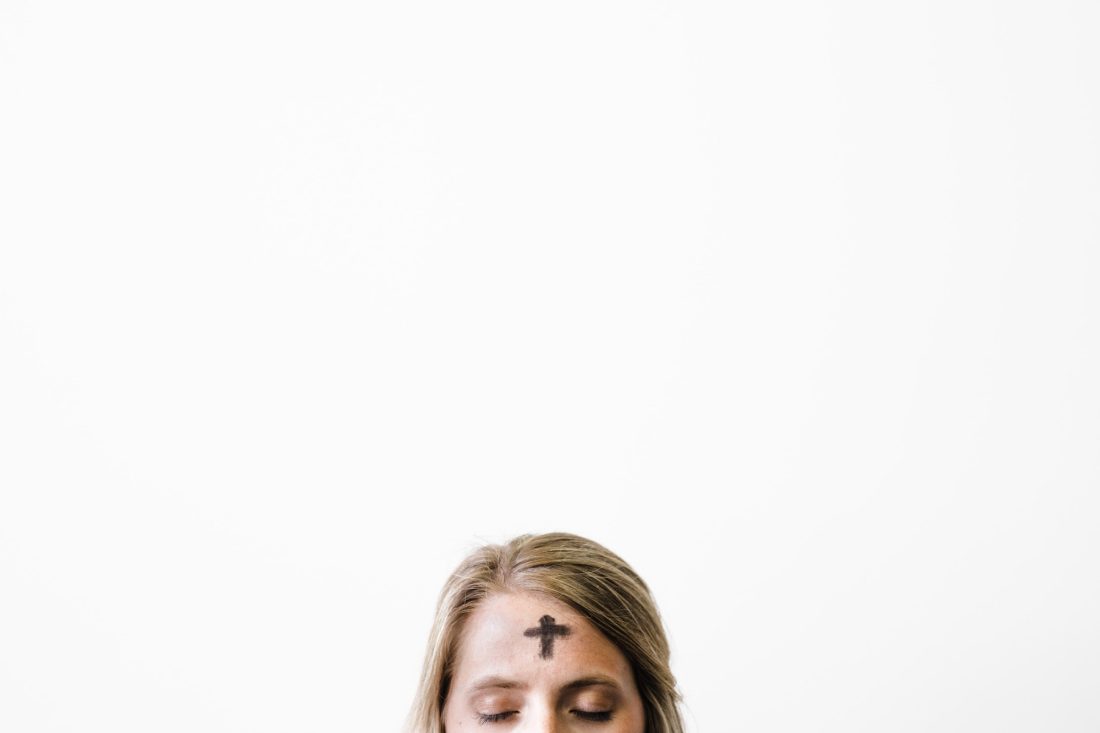 Reflections for Ash Wednesday
"Remember you are dust, and to dust you shall return." These are the words said as ashes are either sprinkled on your head or smeared on your forehead in the shape of a cross. The ritual is strange. It's uncomfortable. It's blunt. And it's supposed to be all these things.
Ash Wednesday is the first day of Lent, a day set aside for many Christians to remember their mortality. We're unsure of the day's origin, yet we can read in the Old Testament when people connected penitence, fasting and prayer with ashes. Today, ashes often come from the palm fronds burned after the prior year's Palm Sunday service—the day when the congregation remembers Jesus's entrance into Jerusalem and marks the start of Holy Week. We'll be there this year, too, soon enough. Ashes are the stuff of earth, charred to oblivion, bitter, and largely useless—save for two things.
First, ashes remind us of our own dusty origin and ending. The Latin phrase memento mori—"remember you will die"—is an ancient reminder that applies to every living thing on earth and has not yet expired in verity. If what we see around us is all there is, memento mori is bleak at best, soul-crushing at worst. To believe that life as we know it ends when our earthly bodies expire is to reckon with the fact that at any moment, the purpose of our existence could extinguish faster than a thumb and forefinger to candlewick.
To believe that our skin and bones are arks of God's covenant, however—that our bodies do nothing less than house the very divine-breathed souls that make up our personhood—is to believe life must matter. A reason bigger than ourselves must exist for breathing in and out, at this particular moment and in this particular place on earth.
When we choose to believe in a maker who has woven our tendons into legs and cartilage into nostrils, we're also choosing to believe that we don't determine our own value. We're not required to define our worth, our purpose for being, or even our humanity. We are, thankfully, allowed to simply trust that God has a reason for our existence. Memento mori, therefore, becomes a battle cry, a lullaby that lures us toward a good purpose for rising in the morning and resting in the evening. Our life is so very short, and we will die, but oh how purposeful and masterful it must be! It has to be. Why else are we here?
Second, ashes remind us of growth. A wise gardener collects the heap of ashes in her fireplace for her compost bin, adding nutrients for a more fruitful, nutritious harvest in the summer garden. Blackened cinder will decompose to make grasses greener, berries juicier, peppers spicier. The ashes smudged on our foreheads speak of our own future harvest, when we choose to abide in Christ-like fruit on a well-pruned vine. God turns our compost heap into fertilizer to yield more than we could possibly imagine.
Remember you are dust; remember you will one day return to dust; and remember that in between, life's daily ashes become compost yielding rich fruit when we allow Christ to prune us. Trust in this hope.
Read: Ecclesiastes 3:1-2, 4, 10-11, 20 RSV
For everything there is a season, and a time for every matter under heaven:
a time to be born, and a time to die;
a time to plant, and a time to pluck up what is planted;
a time to weep, and a time to laugh;
a time to mourn, and a time to dance
I have seen the business that God has given to the sons of men to be busy with. He has made everything beautiful in its time; also he has put eternity into man's mind, yet so that he cannot find out what God has done from the beginning to the end…All go to one place; all are from the dust, and all turn to dust again.
Ask: Because my life is so short, how will I trust in the hope of Christ today?
Pray: "Almighty God, you have created us out of the dust of the earth: Grant that these ashes may be to us a sign of our mortality and penitence, that we may remember that it is only by your gracious gift that we are given everlasting life; through Jesus Christ our Savior. Amen." – The Book of Common Prayer
Listen: "Ash Wednesday's Early Morn" by Liturgical Folk
Taken from: "Bitter and Sweet: A Journey Into Easter." Copyright © 2022 Tsh Oxenreider. Published by Harvest House Publishers, Eugene, Oregon 97408. www.harvesthousepublishers.com
---
Do Good: