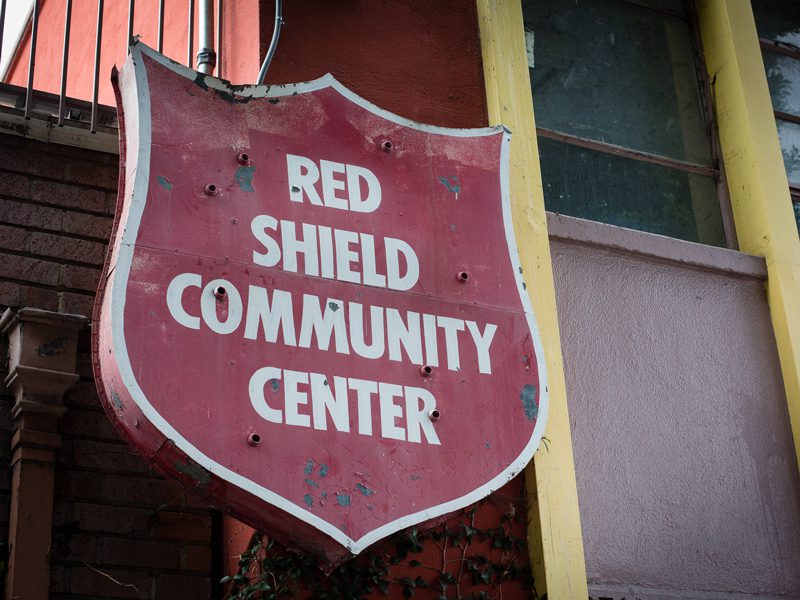 Red Shield Slideshow
For 66 years, The Salvation Army's Los Angeles Red Shield has sat in the heart of the city's Pico-Union neighborhood, a crowded community just west of downtown long plagued by poverty and gang violence.
"There's just a lot of history here," said Executive Director Irene Lewis. "It's been a refuge for so many children."
It was a midcentury spike in crime rates that initially convinced the Army to build the L.A. Red Shield. Lewis, who first arrived at the center 25 years ago, has witnessed the neighborhood's struggles. "It comes and goes," she said of the local gang activity. "We're going through a difficult time now, with increased shootings."
Today, approximately 30 youth participate in the center's visual arts program, which represents just one facet of a multidisciplinary arts program that includes music, dance and drama classes taught in full-service facilities. Since 2001, the City Ballet of Los Angeles has engaged in a unique partnership with the center. Based out of the Red Shield's dance studio, the company offers training for 153 area youth and an opportunity to audition for the company, which was founded by pioneering dancer Robyn Gardenhire, who also serves as its choreographer. The center's long-running karate program, meanwhile, has earned national recognition.
The large campus covers more than half a city block, where in addition to its popular arts programming, recreational facilities include a game room and soccer field donated through a partnership between the U.S. Soccer Foundation, NikeGO and the U.S. Department of Housing and Urban Development.
[huge_it_slider id="16″]