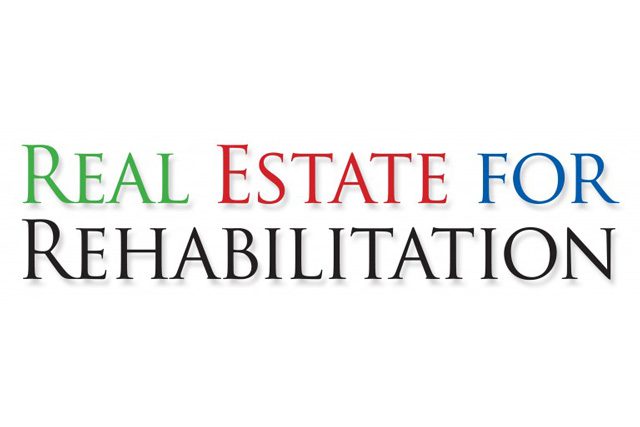 Real estate pros prop up ARC ministry
Real Estate for Rehabilitation works to take the hassle out of moving, and do some good.
By Jared McKiernan –
Over the last few years, a growing number of professionals have joined the fight against human trafficking. But they're not who you're thinking.
They're truckers.
Because they're constantly traveling and stopping at destinations also used by traffickers, truckers are on the frontlines of this global epidemic. As a result, more and more of them are being trained on how to identify potential trafficking victims, and how to get them help.
Sometimes, it takes a unique set of eyes and ears to solve a problem.
Take the issue of addiction. The Salvation Army has a solution in its Adult Rehabilitation Centers (ARC), which are funded by the goods sold in a network of thrift stores. But sometimes, it needs a little help securing these goods.
Enter the real estate industry.
Because real estate agents, brokers and title companies are constantly dealing with clients who are somewhere in the process of moving, they're in prime position to help them donate their unwanted goods.
As The Salvation Army caught wind of this trend, it began recruiting real estate professionals to help movers get rid of their goods and walk away with a tax write-off—all while helping someone in an ARC work toward clean and sober living. It's all part of an ongoing initiative called Real Estate for Rehabilitation (RER).
"These efforts are very important," said Major Grady Brown, ARC Commander for The Salvation Army Western Territory. "Realtors impact lots of people who have valuable donations from medium income to upper income families. They put good donations into our stores that are sold for higher price points enabling our store sales to increase. These efforts also allow us to speak to community leaders and and share with them the good ministry of ARC."
So how does it work?
Suppose Joe is moving out of his condo and wants to get rid of a sofa and some clothing before he packs up, so he calls 1-800-SA-TRUCK to discuss a free pickup. Once Joe mentions that he's working with a real estate professional, he automatically gets upgraded to a quicker VIP pickup service. The Salvation Army comes to Joe's place of residence within about three days, hauls away his donation, and gives him a donation receipt.
According to Dalita Lovett, RER Director for the Western Territory, the effort is a convenient way for the donor to part ways with their goods, but there's also a lot to be gained for the real estate professional.
"Whether it's closing or staging, half of that stuff really has to go, and you don't want it in the seller's garage. That's the worst place for it to be, because people are going to be looking in the garage," she said. "So we're really trying to make it easy on them, because that stuff they're donating to The Salvation Army is going to save someone's life."
Ronald Greenwald, a realtor in San Diego, has recommended RER to a number of clients and fellow real estate professionals.
"The seller's number one priority is 'how do we get this done with the least amount of effort?' They want to get this deal done, they want to get their home on the market and they want to get it sold. So this really makes it as easy on them as possible," he said. "A lot of people still think they have to take their goods to The Salvation Army, so they're always surprised that they come to you."
RER is the brainchild of Joseph and JoAnn Callaway, two Scottsdale, Arizona-based real estate agents. After joining The Salvation Army's Phoenix Advisory Board, the Callaways toured the nearby ARC and warehouse. There, they learned that The Salvation Army accepts people suffering from addiction into a no-cost six-month program. They also learned that the ministry was entirely funded through the sale of donated goods.
They realized the home ownership industry was in a unique position to fill those trucks. So they started asking Phoenix title companies to place small two-inch tall model trucks along with moving cards in their closing rooms and on reception counters.
The initiative exploded from there. In two years, over 300 title company offices joined the effort, helping clients with their unwanted items.
Now, the program is expanding nationally to more than 120 metropolitan markets with ARCs.
In the West, the ARC Command is encouraging each ARC to host more open houses for people in the real estate business. They're also working to get more realtors, mortgage lenders and title employees into ARCs to see the ministry firsthand, just like the Callaways did years ago.

"We have huge goals for RER as a command and for each ARC," Brown said.