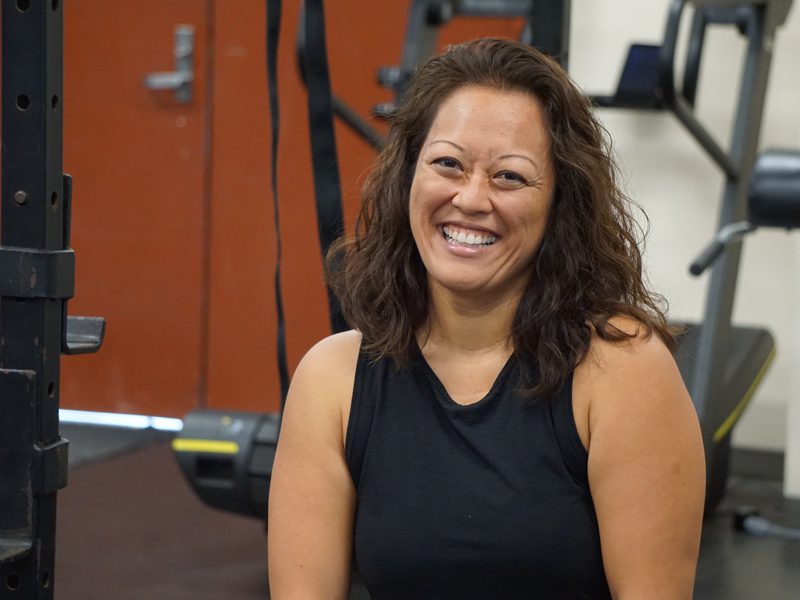 Ready to move
After a tumor left her quadriplegic, determination and a Kroc Center trainer helped this faithful single mother find strength.
"I can do all things through Christ who strengthens me" (Phil. 4:13).
Julie Alejado David focuses on this verse to get through each workout at The Salvation Army Ray and Joan Kroc Corps Community Center in Kapolei, Hawaii. Just about seven years prior, in 2011, she had a brain tumor removed leaving her initially quadriplegic.
"It took me by surprise," David said. "I wasn't forewarned about the possibility of being paralyzed, so when I woke up and couldn't move anything from the neck down, it was quite a shock."
She worked hard to get better, but faced setbacks. After her first surgery to remove the tumor, David underwent three more surgeries due to complications.
"It took six months to shrug my shoulders," she said. "I was in the hospital for over a year. I really wanted to push myself to go home."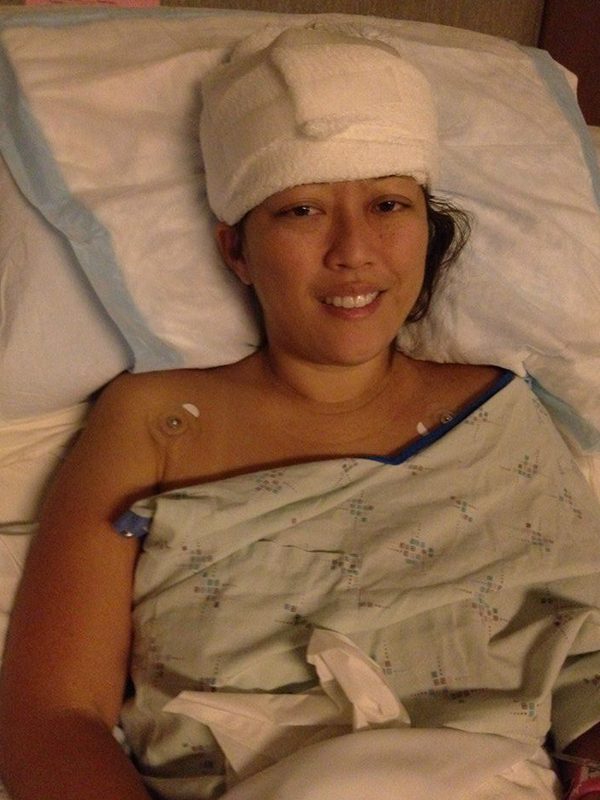 David, a single mother, moved back to Hawaii in 2015 to have her family close for support. It was there that she found the Kroc Center. Having completed her physical therapy appointments, David started personal training at the Kroc Center in 2017.
"I just knew that I needed to find a trainer who would work out with me and point me in the right direction of what to do," she said.
Mandy Alexander-Wynn, personal trainer and group exercise instructor, said she was blown away when she met David.
"For the first 15 minutes of watching Julie work for the first time, I had my mouth open and thought, 'Who is this girl?' and 'This is amazing!'" Alexander-Wynn said. "And then it just hit me, and I was like, 'We're going to do all the things, Julie.' And we have. We've just dominated."
Alexander-Wynn said that many assume that David's injury is physical, but it's actually more cognitive, stemming from the surgery she had.
"Her brain has to work in overtime, so she has to tell every limb what to do," Alexander-Wynn said. "Everything I do with Julie is about, 'How can I supplement her daily life? When she's out of the gym and she's doing things that able-bodied people do all the time that we take for granted, how can I help enhance Julie's life with what we do here?'"
David is thankful for the opportunities the Kapolei Kroc Center—led by Corps Officers Majors Phil and Debbie Lum—has given her as a scholarship recipient, assisting with the monthly dues.
"The Kroc Center has been an amazing place," she said. "I didn't expect the kindness and generosity of the scholarship program. I couldn't have continued training with Mandy without the scholarship."
She has nothing but praise for her trainer.
"Mandy has been amazing," she said. "She is my biggest cheerleader and she doesn't see me as disabled."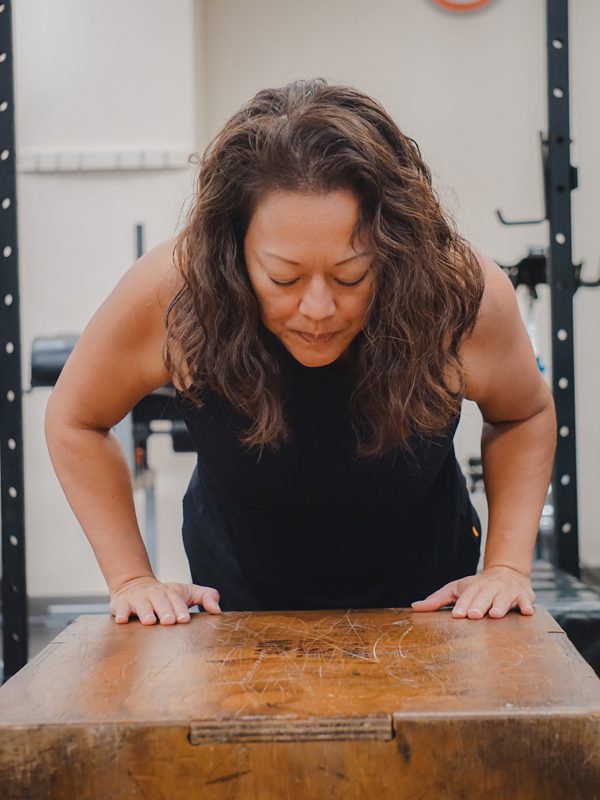 Alexander-Wynn said that the most rewarding relationships for her, as a trainer, are the ones in which she is able to connect with her clients.
"Julie and I just click on a deeper level. She's more than just my client, and I'm more than just her trainer. She's my friend. She's my sister in Christ," Alexander-Wynn said. "I am constantly blown away by her and her abilities, and I just feel very blessed and honored that she trusts me enough to help her on this journey."
At the Kroc, Alexander-Wynn said David has definitely left her mark.
"I don't think Julie is aware of the impact she has here at the Kroc. Julie comes in for her session; she does her thing. She blows everybody's minds, and she goes on about her day," she said. "Whereas I stay, and people come up to me and say, 'She's getting so much stronger. She's getting so much better. This is amazing.'"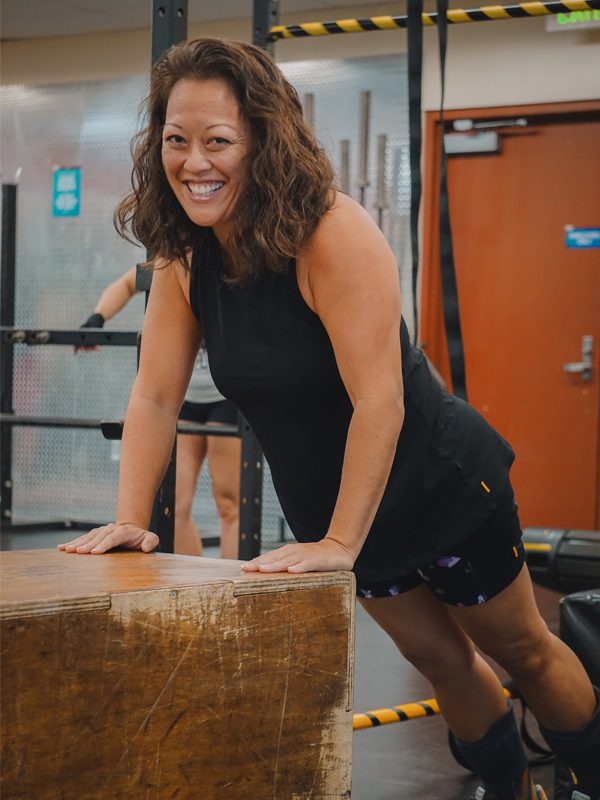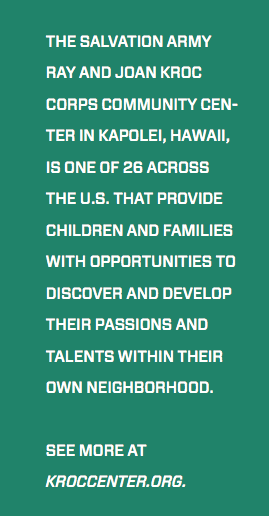 She said people are amazed by David's progress, following her on social media as well.
"They want to see what she's doing and how far she's come because it truly is inspiring," Alexander-Wynn said. "It's really amazing and humbling to get to be a small piece of that story—just a tiny piece of Julie's team. But I really love my spot on her team."
David's faith in God amazes Alexander-Wynn.
"Julie is so rooted in Jesus," Alexander-Wynn said. "I think the ultimate goal as Christians is that people who are non-believers see Christ in us, and that is Julie. It's a cool thing to get to be a part of."
David's inspiration comes from her daughter.
"If it wasn't for her, I wouldn't get up every day and push hard," she said.
She said her strength comes from the Lord.
"Although my future is uncertain, I know that God has a purpose and a plan for me," David said. "He will be there for me through everything."