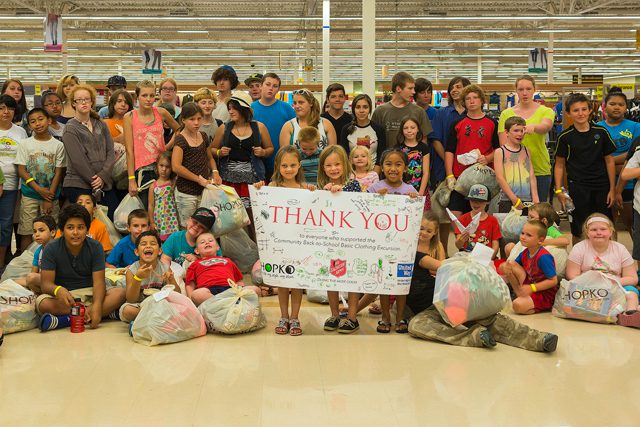 Ready for class
Salvation Army preps kids for a return to the classroom.  
Back to school is an expensive time for families.
In fact, the average family spends over $670 on back-to-school items, according to the National Retail Federation.
That's why The Salvation Army partners with companies, volunteers and donors across the country to make sure kids in need are prepared for their return to school.
Here's a snapshot of events across the Western Territory:
Shopko partners for school
Long-time back to school and Christmas partner Shopko ran a "Tools for School" campaign again this year from July 10 to Aug. 12 in the Cascade, Del Oro, Intermountain, New Mexico and Southwest divisions.
Shopko, with headquarters in Wisconsin, has more than 80 stores throughout the West. The retailer encourages shoppers to purchase and donate school supplies for The Salvation Army to provide to local kids in need for the new school year.  
This year, Shopko donated more than 4,600 items across the territory.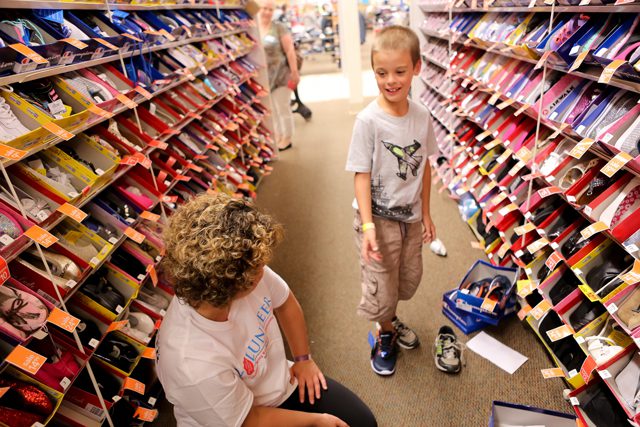 Salem clothing excursion
In part from a grant by United Way of Mid-Willamette Valley, 130 kids were picked up in their home city and transported to The Salvation Army Ray and Joan Kroc Corps Community Center in Salem, Ore., Aug. 24 and 26 for swimming and lunch before a school clothing shopping spree at Shopko. Each student was also given a backpack stuffed with supplies.
"There is real power in helping kids start a new year fully prepared with all the supplies they need to work and new clothes to give them the self-confidence to start the new year on a positive note," said Jan Morgan, advisory board member and a retired school principal.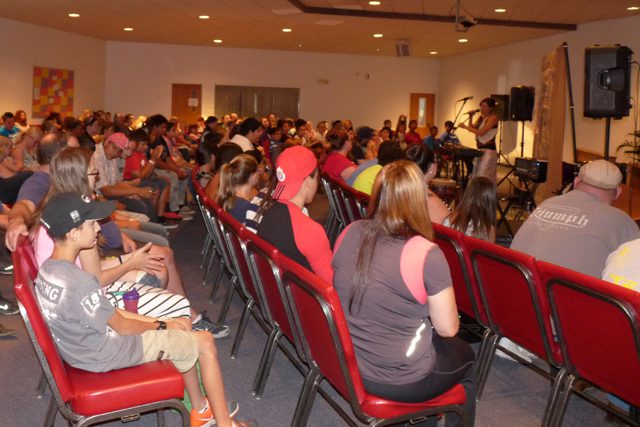 Grand Junction backpack event
The Grand Junction Corps distributed 850 backpacks for students in grades K-12 this July, primarily through the annual Red Kettle Campaign funds given locally.
"This program started nine years ago with just 75 backpacks, so this tells the story of how much the need has grown in our valley for assistance," said Claudia Jackson, corps public relations director. "Most of these same families are the ones that also get coats from the coat drive in the fall, and receive Christmas assistance."
An event for middle and high school students at the corps included breakfast and a concert with Lara Landon. Elementary students received their backpacks during vacation Bible school.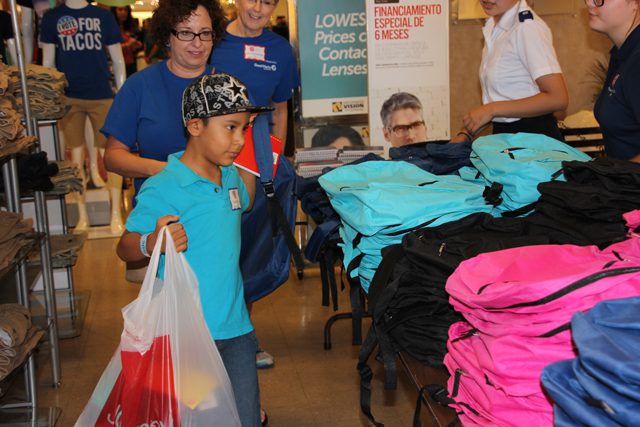 Tucson shopping spree
The Salvation Army in Tucson took 125 children shopping July 23 with a $100 gift card to JCPenney for new clothes and shoes for the school year. Each also received a backpack of school supplies.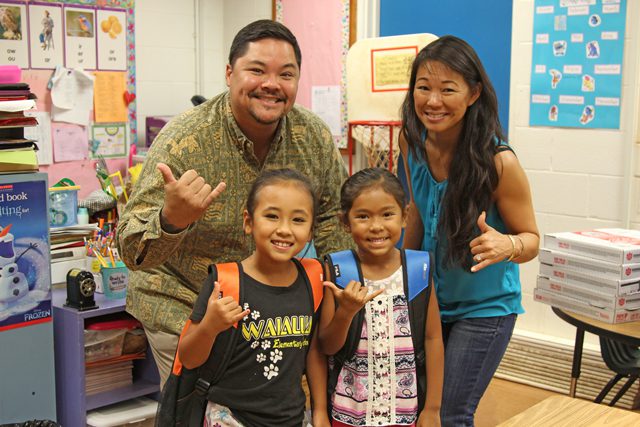 Hawaii backpacks and pizza
The Salvation Army Hawaii and Pacific Islands Division and Echelon partnered with two Title 1 schools on Oahu and provided 60 backpacks stuffed with school supplies and snacks to kids at Aiea Elementary, Waialua Elementary, and Pathway of Hope clients.
In addition, both classes enjoyed a pizza party sponsored by Papa John's Pizza Hawaii and Whole Foods Hawaii.  
Northwest drives backpacks
Cenex ZipTrip stores across Spokane, Wash., and Coeur d'Alene, Idaho, ran the Backpacks for Kids campaign throughout July with The Salvation Army of Spokane.
The money raised goes to purchase backpacks and school supplies for local children. Last year, The Salvation Army of Spokane distributed over 5,207 backpacks with the more than $54,000 raised, making it one of the largest single agency backpack drives on the West Coast.
The Salvation Army of Spokane distributed backpacks Aug. 17 to students in grades K-12 on a first-come, first-served basis to those with proof of local residency and children.
Since 2010, Cenex ZipTrip has raised over $190,000 in support of Backpacks for Kids.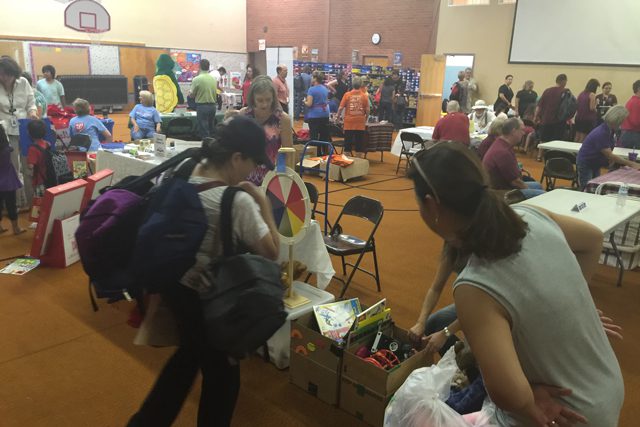 Green Valley fair
In Green Valley, Ariz., The Salvation Army Green Valley/Sahuarita Service Center hosted a Kids Care Fair, providing 256 children with a backpack full of school supplies, uniform shirts, haircuts and shoes.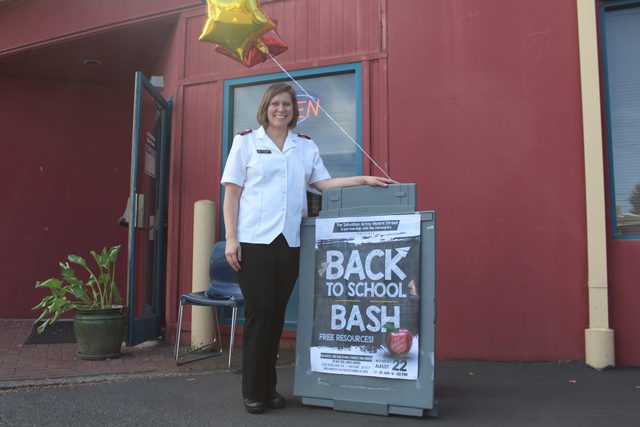 Portland bash
The Salvation Army in Oregon's North Portland community coordinated a resource fair Aug. 22 for the community as families prepared to send their kids back to school.  
The Back-to-School Bash connected 200 people, including parents and students, with backpacks, school supplies and community resources. Plus, information about The Salvation Army Moore Street Corps and Community Center's services, from food assistance, to athletics programs, youth activities and Christmas services.
"Our goal was to connect parents and students with the resources they need for the upcoming school year—especially middle school and high school-aged kids," said Captain Angel Marquez, Corps Officer at The Salvation Army Moore Street Corps. "We have noticed that younger students generally have more support available to them, so we want to make sure that all students—no matter their age—are able to be helped this year. This is why we are so excited to bring together community partners who have a common mission: to provide kids with the foundation they need to do well in school this year and for years to come."