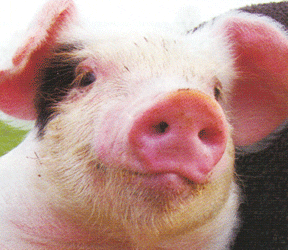 Rare Breeds Centre: A people-friendly place
The Rare Breeds Centre is a petting farm, educational center and playground all in one.
The Rare Breeds Centre—part of The Salvation Army's Hadleigh Farm in South Essex, England—opened to the public in mid-2004 to promote conservation and to care for rare breed animals as a way of broadening family and community life. Its rare breeds include Bagot goats, Golden Guernsey goats, Grey Face Dartmoor sheep and Gloucestershire Old Spot pigs. Visitors are able to learn about, get close to and even feed the animals.
Children can enjoy a number of activities at Hadleigh Farm and the Rare Breeds Centre, including the willow maze, pedal tractors, children's sandpit, children's play area and the rabbit barn.
The rarest breed the center has is the Bagot goat, which is classified as critical by the Rare Breeds Survival Trust (RBST). The farm now has 12 breeding females.
The Rare Breeds Centre is one part of the whole farm site. A network of footpaths link it to Hadleigh Country Park next door.