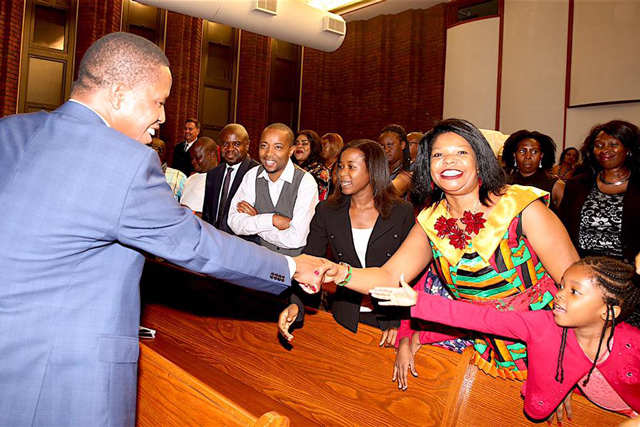 President of Zambia visits The Salvation Army ISJC during UN 72nd General Assembly
The Salvation Army International Social Justice Commission (ISJC) actively participated in the proceedings of the United Nations (UN) 72nd General Assembly Sept. 12–25 in New York City.
ISJC members attended meetings and assemblies in the UN building and at the Church Center for the United Nations (CCUN), and also hosted several functions on ISJC premises.
A highlight was the visit of the President of the Republic of Zambia, Mr. Edgar Lungu, to the ISJC. The Zambian Mission to the UN is located near the ISJC and the Ambassador asked if The Salvation Army could host a community meeting for Zambian citizens living in the U.S. The Salvation Army and the government of Zambia have cultivated a strong relationship after years of partnering to address the needs of the Zambian people. The ISJC was delighted to welcome the President and four cabinet members to discuss issues of concern. Officials hope this can become an annual event at the ISJC.
At the General Assembly, The Salvation Army focused on reinforcing its commitment to Agenda 2030 and on encouraging other governments to make progress toward this endeavor. Agenda 2030 comprises 17 Sustainable Development Goals (SDGs), endorsed by all 193 member states of the UN in 2015. With the theme "Focusing on People: Striving for Peace and a Decent Life for All on a Sustainable Planet," events at the General Assembly reviewed what has been done toward achieving the goals and what is needed to ensure continued progress. The ISJC works closely with other faith-based organizations in coordinating the responses of the global religious community by participating in working groups, seminars, panels and forums. Topics covered included ending violence against children, addressing the rights of refugee girls and raising awareness of religious persecution.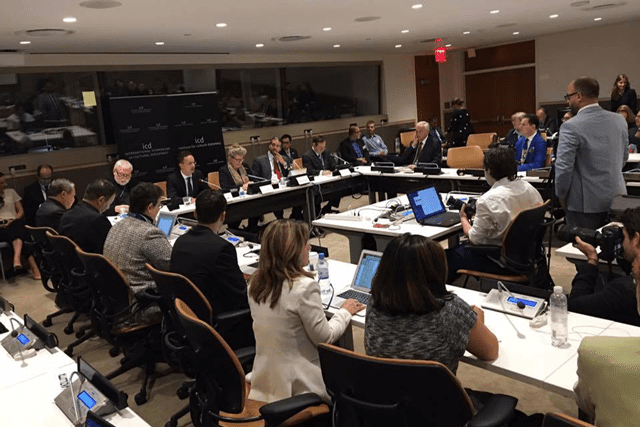 One meeting the ISJC members attended, "Welcoming the Stranger," was a panel discussion on making lives better for refugees in host countries. The panelists—including representatives from Caritas Internationalis, the Jesuit Refugee Service and the Norwegian Refugee Council—emphasized areas for improved long-term relief and development such as strengthening education and the rule of law. New schools in host-country refugee camps reflect these concerns, with curriculums that account for language differences and learning gaps from periods of displacement. Panelists stressed the importance of the participation of refugees themselves in constructing the most effective services. The ISJC is planning to organize an event in January 2018 (29–30) called "Refugee and Migration Online Conversation—Mobilizing All People of Faith."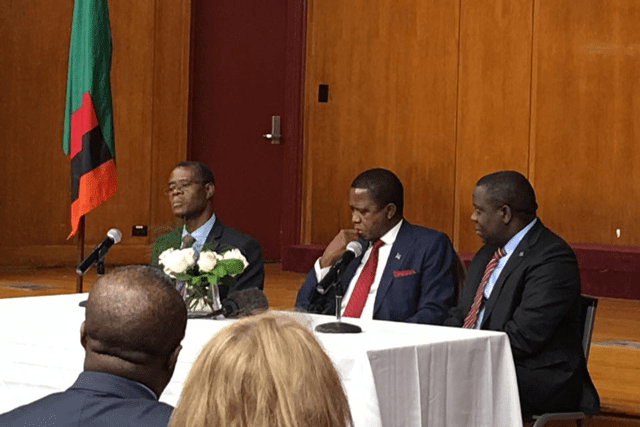 Representatives from the ISJC also participated in an event arranged by the Mission of the Holy See and the Hungarian Mission to the UN about the protection of religious minorities in conflict. Revealing that about 80 percent of people killed for their faith are Christians, the Hungarian minister noted a culture of "Christianaphobia" and stressed that governments should not overlook Christians killed for their faith in conflict areas.
Report by Jacob Hevenor
ISJC Intern