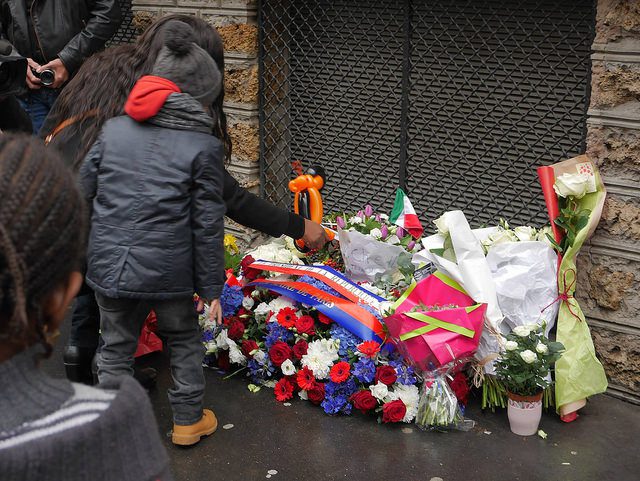 President of France unveils commemorative plaque at Salvation Army center
The Salvation Army's historic Le Palais de la Femme social services center in Paris is now the site of a commemorative plaque to remember 21 people killed in a terror attack on the La Belle Équipe restaurant and bar on Nov. 13, 2015. This was the night when gunmen killed 90 people at the Bataclan music venue, launched attacks on a number of other places in Paris and attempted to enter the Stade de France football stadium. Le Palais de la Femme is directly across the street from La Belle Équipe.
"'The Town Hall of Paris asked us whether we would accept to have the commemorative plaque fixed on the Palais de la Femme wall and—without hesitation—we responded affirmatively," said France and Belgium Territorial Commander Colonel Daniel Naud.
The President of France, François Hollande, unveiled the plaque after a ceremony to mark the first anniversary of the attacks. Also present were the Prime Minister, Manuel Valls, the Mayor of Paris, Anne Hidalgo, and other senior figures, along with the families of those who were killed and members of the emergency services.
At the conclusion of the ceremony, after a minute of silence, Hollande shook hands with people who had gathered. Spotting Naud, the president sought him out to offer warm words of appreciation to The Salvation Army for its work at Le Palais de la Femme and for allowing the plaque to be attached to its wall.