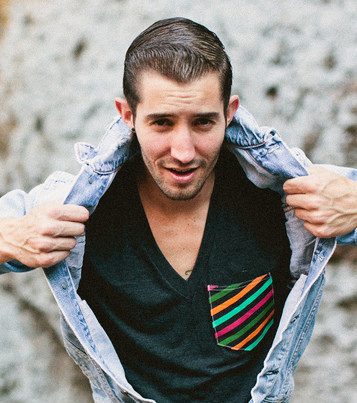 Life sewn together
It started with a vibrant pocket on a simple shirt. A pocket with a purpose.
"We worked into the hours of the early morning to create a single pocket," Povertees founder Tyler Patterson said. "After hours of trial and error, we finally sewed the pocket onto a shirt and it looked terrible—but the shirt's humble imperfections made it beautiful, and we have been building upon that foundation ever since."
The first Povertees shirt was made in November 2007, with the intention of providing the local homeless community with basic needs like food and clothing, but it became more than that. Hughie Hughes joined the team in 2009, and has since led the team with Patterson. Patterson and Hughes found that social and emotional support was undervalued in society, and realized that their mission was not just about helping the homeless with material things, but with the support.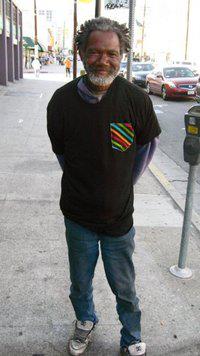 "We're not just passing out food, clothing, and blankets, but also keeping up with these people and making an impact on their lives," Patterson said. "We are trying to make memories and share their lives with them."
The money raised from the shirts directly benefits those in need. Patterson, Hughes and the rest of the Povertees team make trips to Downtown Los Angeles once a week to distribute food, clothing, blankets, hygiene kits, and other necessities. A partnership is also in the works that would allow Povertees to sponsor homeless individuals, as they go through rehabilitation programs.
"We would love to see people escape the cycle of poverty and we would like to walk alongside them as they do so," Hughes said. "We realize that the people that want to get off the streets have to be willing to help themselves, but we want to aid them in that process."
Two years into Povertees, Patterson and Hughes met Freddy. He was determined to get off the streets, but he needed help. Freddy had been offered a job at a car detailing shop but didn't have a cell phone for his employer to contact him when he needed to work. Povertees provided him with provisions and a cell phone. Freddy has since been hired as a fulltime car detailer and makes enough money to rent an apartment.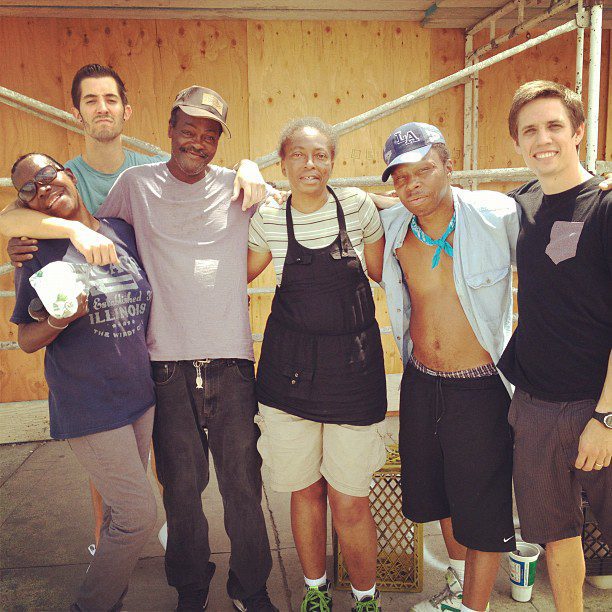 "The ironic thing is that we were obviously incredibly happy to see Freddy moving on with his life, but we were also really sad that we weren't going to be seeing him anymore," Patterson said.
Patterson hopes Povertees will demonstrate the meaning of kindness and amplify social awareness of homelessness, ideally leading to similar projects in other cities.
"It is important to be aware of anything that's going on in the community and the world," Patterson said. "Everyone has it pretty tough in their own way and I think it's valuable to reach out to everybody, whether they're homeless or not."