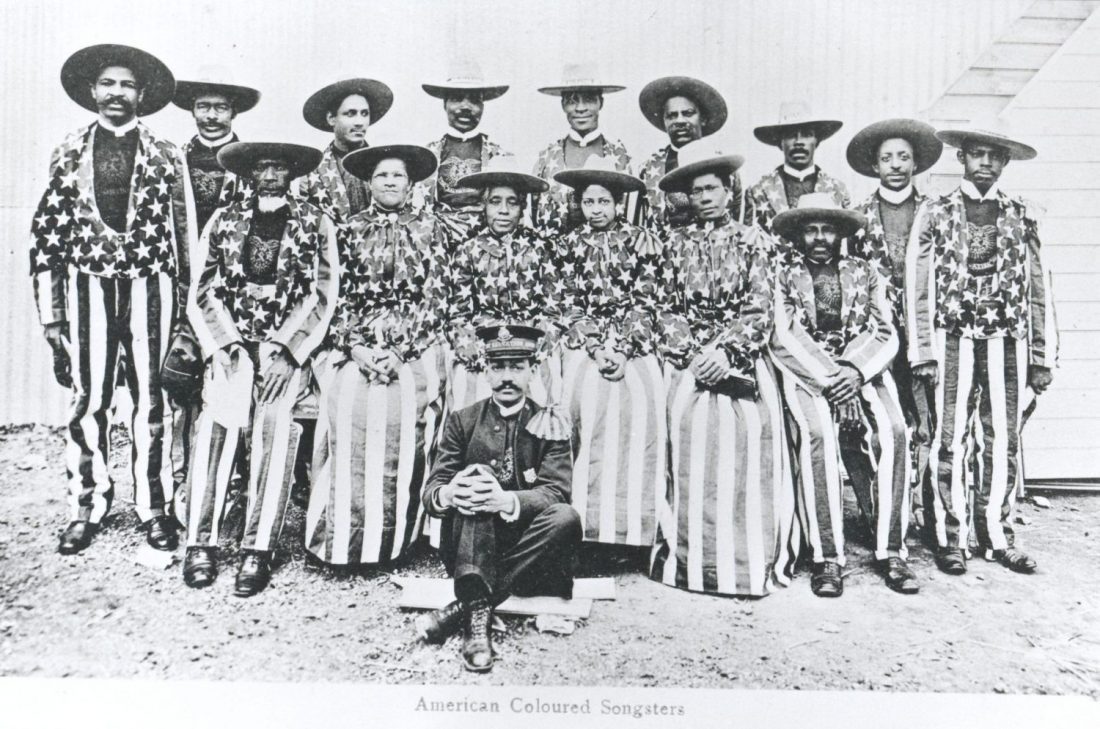 Pioneers of Salvation Army ministry
In honor of Black History Month, a look at influential individuals in the Army's ministry to the black community
By Sheila Chatterjee –
Philadelphia # 22
This early corps, believed to be Philadelphia #22, fulfilled a promise Commissioner George Scott Railton made on the docks the day The Salvation Army landed in America: "We are honored today to be the only white people in whose company, whose platforms, whose operations, colored people have had the same welcome as others."
The Beck Family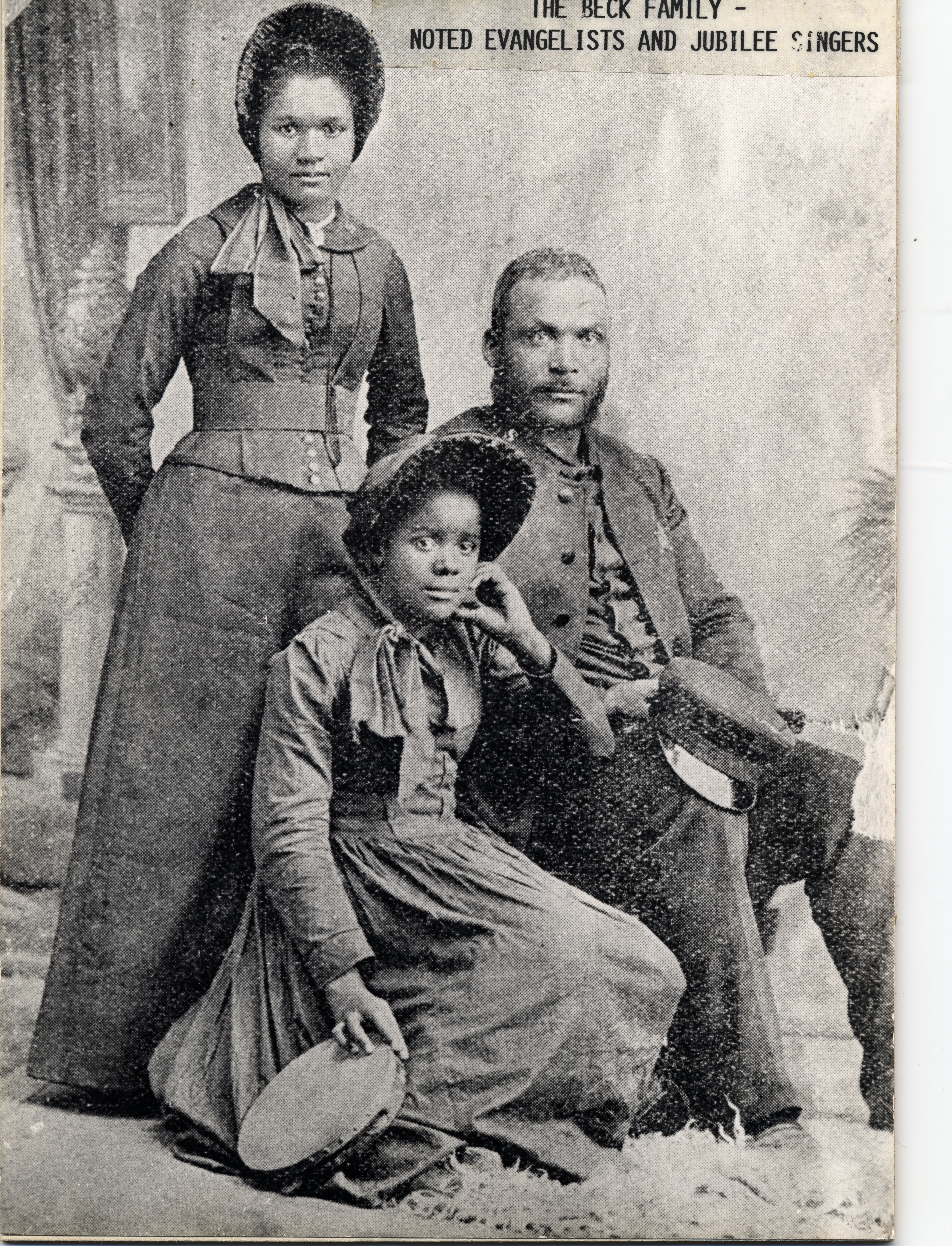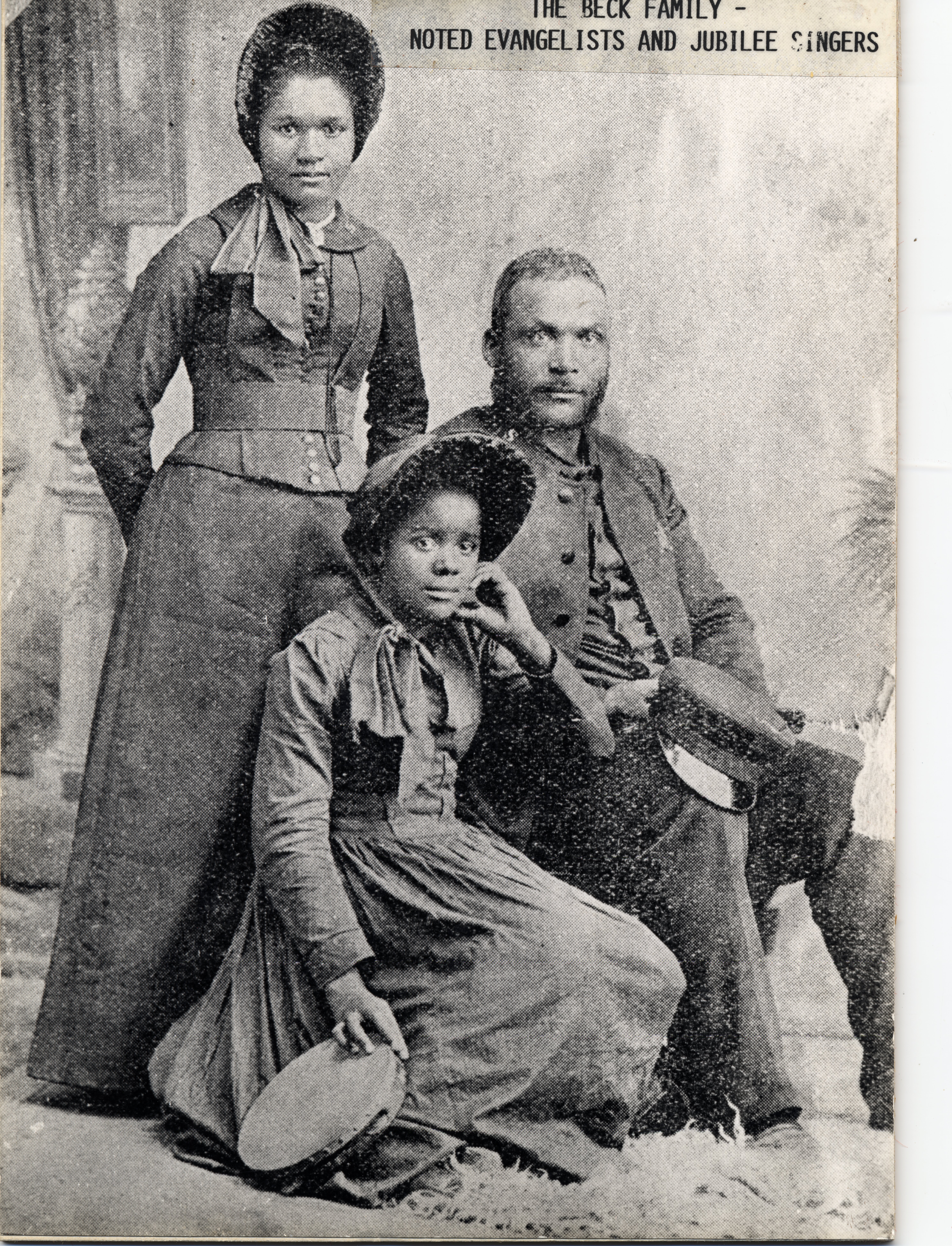 In 1893, along with the following brief biological sketch. "The parents Alexander and wife (unnamed) from Tennessee, met and married in Kansas. They migrated to California when their daughter, Pearl, was six years old.  The mother met The Salvation Army in Los Angeles, and her husband joined four years later. Their daughter Pearl grew up in the Army, eventually becoming a War Cry boomer, or a seller of the publication."
Tom Ferguson
A Jamaican-born Salvationist living in Boston at the turn of the 20th century, the composer, writer and poet Tom Ferguson was among the most famous Salvationists of the time. He wrote both the music and lyrics to more than 40 popular Salvation Army songs. Evangeline Booth featured him and his talented songsters at the 1914 International Congress in London. Their rendition of "Goodby, Pharaoh, Goodby" became the song of the Congress.
Mabel Vivian Broome
Mabel Vivian Broome became the first African-American cadet at the Army's Central Territory training school in 1915. After being commissioned, she spent her appointments in various Chicago corps, including a notable period as a Slum Sister in the Chicago #2 Corps. Ill health forced an early resignation, but she was able to reapply for officership in the Eastern Territory, where she ran the Boston Rescue Home before she was promoted to Glory in 1930.
Pearl Hurdle
Pioneer Salvationist Pearl Hurdle moved to Brooklyn in 1937 to take command of the Bedford Temple Corps, where she also displayed her talent as a cornet and triangle player.
B. Barton McIntyre
Lt. Colonel B. Barton McIntyre received his commission from the School for Officer Training in New York in 1921. McIntyre, a Canadian, was first appointed to command the Harlem Temple Corps then the Brooklyn Bedford Corps, where he met his wife, Lt. Mildren Ernestine Bowen. The two married in 1939 and served together for another 30 years.
Maurice and Grace Smith
Maurice A. Smith from Bangor, Maine, was raised in The Salvation Army where he learned to play a variety of instruments. His musical talents eventually led to a position in the National Capital Band. During his early years as an officer, Smith transferred from the Eastern Territory to the Southern Territory to serve as assistant officer at the Washington, D.C. (Seventh Street) Corps. Well into his career, he met and married Grace Bean.
James Roberts
James Roberts, a Bermuda national, led a brigade of black officers to open Salvation Army work in the segregated South, after having served 20 years in the interracial New England corps. Over 28 years, he and his wife established ministries and performed community outreach. During this period, he was twice a delegate to the International Congress in London. After 57 years of service, 50 as an officer, Brigadier Roberts retired in Washington, D.C.
Estava Maughn
Originally from Trinidad, Estava Maughn attended training college in New York. Her first appointment as a single officer was as corps officer in Charleston, S.C., where she was readily accepted by the poor community she served. During this time, Cadet Lambert Bailey of British Guiana read about Maughn and her accomplishments in Charleston.  He wrote to her and, after six months of correspondence, proposed. As was the custom, the territorial commander granted permission for the union, which took place in 1915. After 12 years of married life, during which they pioneered the Army's work in Brooklyn, the couple assumed command of the Harlem Temple Corps.
Victor Wilson
In 1949, Brigadiers Victor and Latrude Wilson arrived in the United States from Panama City's Central Corps to serve in Washington, D.C. The Jamaican-born Wilsons were appointed to the Washington #2 Corps (Washington Central). Because Brigadier Wilson was fluent in Spanish, the Army asked him to work with Hispanic residents in addition to the historically black corps he served. He conducted an annual gospel program for high school youth in the D.C. area. His motto: "It is better to wear out than to rust out!"
Norma Roberts
The daughter of Brigadier and Mrs. James Roberts, Norma Roberts left a job in the federal government to answer the call to become an officer. She applied to the Southern Territory's School for Officer Training but was denied because of racial restrictions. The Eastern Territory accepted Roberts and placed her at the Booth Memorial Hospital in New York City upon graduation. She continued to pursue work in the South where she could evangelize and serve those of her own race. In 1949, Roberts prayers were answered when she was assigned to a small, dilapidated Salvation Army center in Little Rock, Ark. Determined to provide for this community, she launched an open air ministry, children's programs and community visits. When an Arkansas Gazette reporter wrote about her ministry to a community in desperate need, the response was sensational. The local advisory board met almost immediately to discuss plans for a new community center and the state-of-the-art facility opened in 1952.
Lilian Yarde
Barbados-born Lilian Yarde initially served several appointments in the Caribbean before transferring to the United States. In 1962, after serving only two months at the Harlem Temple, she was transferred to a life-defining appointment in Cleveland. When race riots broke out across America, Cleveland was not spared. Yarde worked tirelessly to provide aid to anyone who needed it—community residents, police officers, firefighters, and National Guard troops. Her work on the streets of Cleveland earned her the title of "Ebony Angel" and she was cited on two occasions by the city of Cleveland for her work.
For more, read "Soldiers of Uncommon Valor: The History of Salvationists of African Descent in the United States" (Salvation Army, 2007) by Warren L. Maye—the source of these excerpts.