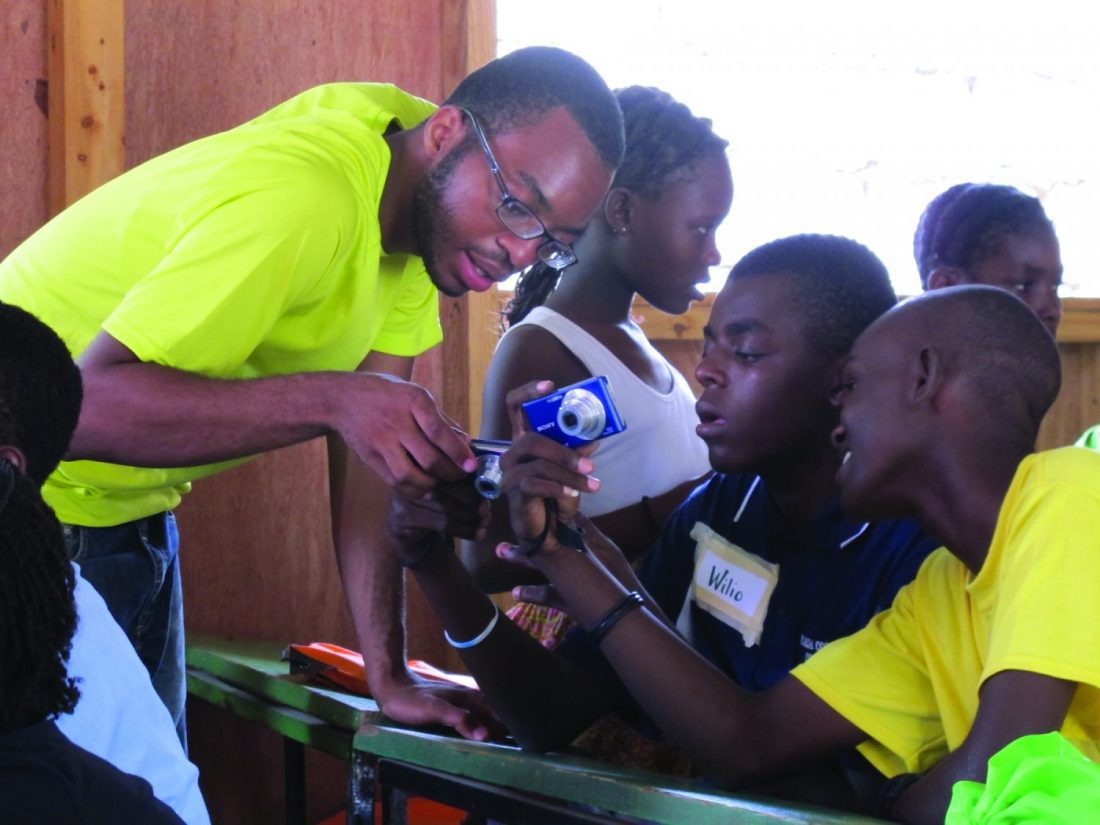 Photos of empowerment
Nonprofits partner for photovoice workshops
Three years following the 7.0 magnitude earthquake that rocked Haiti, The Salvation Army continues to work in affected communities toward tangible recovery. The Army is rebuilding its own Delmas 2 compound, a mainstay in Port-au-Prince for 60 years, that will include kindergarten, primary and secondary school buildings for College Verena, which is responsible for the education of more than 1,500 area children, as well as a new church to accommodate weekly worship for more than 500 attendees. Construction is expected to conclude in early 2014.
Beyond the city, construction teams including young people in need of well paying jobs and new skills, work to repair and rehabilitate schools throughout Haiti.
In partnership with The Salvation Army, New York-based nonprofit Project Istwa welcomed 17 children ages 10 to 14 for one week of photovoice workshops in Jacmel. The nonprofit promotes self-empowerment, awareness and self-expression among Haitian youth, teaching the children about digital photography and photo composition, along with the ways images can convey different messages.
[button color="black" size="normal" alignment="none" rel="follow" openin="newwindow" url="facebook.com/SalArmyHaiti"]Find more about The Salvation Army Haiti recovery and development work here.[/button]