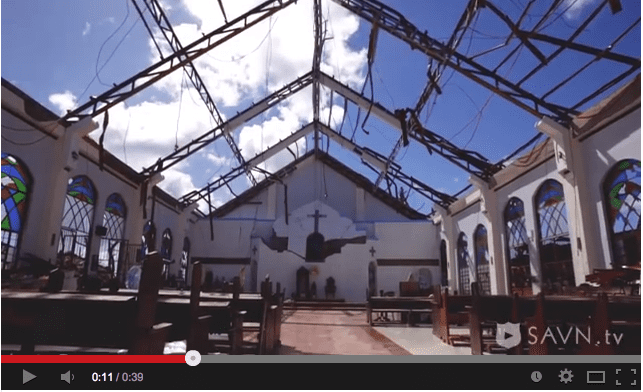 Philippines documentary to premiere online
A documentary about The Salvation Army's Typhoon Haiyan response in the Philippines will premiere Feb. 24 at the National Religious Broadcasters Convention in Nashville, Tenn., and online at 6 p.m. via SAVN.
"More than three months after Typhoon Haiyan ravaged The Philippines it is no longer front page news, yet the suffering and relief efforts continue," said Commissioner Jim Knaggs, territorial commander in the West. "The Philippines government says at least 6,166 people were killed, 28,626 were injured and 1,785 are still missing."
The documentary, Bayanihan – A Journey of Hope, follows two Salvation Army cadets as they search for their families, not knowing if they survived the typhoon. According to SAVN, it is a journey of hope, a mixture of despair and desolation, ultimately triumphing through "bayanihan," a Filipino term referring to a spirit of communal unity or effort to achieve a particular objective.
"'What the eye cannot see, the heart cannot grieve,'" Knaggs said. "This documentary was filmed and timed for release, so that the eye can see, and the the heart grieve, some three months later. Our prayerful and financial support is needed now, more than ever—especially because most of the initial support has faded into the background."
Salvationists and friends are encouraged to watch the film and to share it with colleagues and fellow church members.