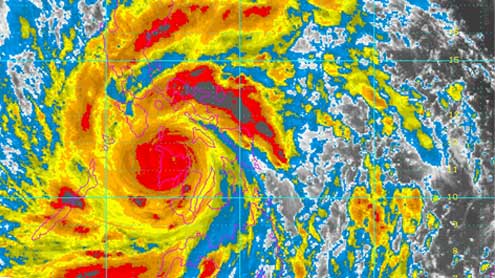 Philippines still determining damage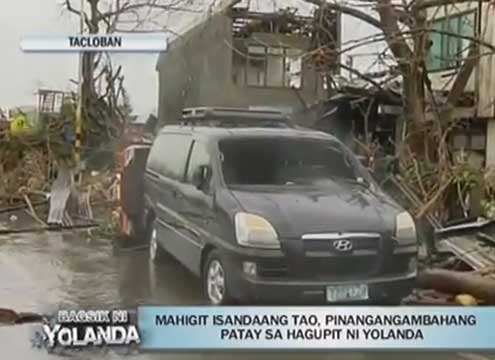 Salvation Army responding to typhoon-ravaged islands
Survivors of the typhoon-ravaged Philippine islands are in need of food, water and medicine after the tropical cyclone washed through the country Nov. 8, and The Salvation Army is responding.
"We have placed an order for $100,000 of food supplies to assist the people of Tacloban…The reality for us here is that the need is great and we want to provide a significant response," said Philippines Territorial Commander Colonel Wayne Maxwell. "The task for us is immense and our cash is extremely limited."
Philippines Presidential spokesman Edwin Lacierda said "we pray" that the death toll is less than 10,000, according to the Associated Press. Authorities said 9.7 million people in 41 provinces were affected by the typhoon, which is said to be one of the most powerful recorded typhoons ever to hit land with wind gusts up to 170 miles per hour and the deadliest natural disaster for the Philippines.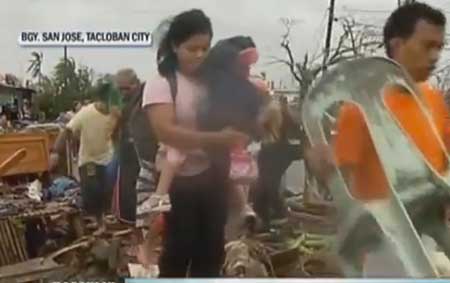 "Together we mourn the great loss of life and pray for those who are suffering. We take hope in a God who is faithful in times of trouble," General Andre Cox wrote in response to the typhoon. "We thank God for the resilience of his people in The Philippines…International Headquarters stands at the ready to support the recovery efforts through the International Emergency Services office."
Early reports suggest the island of Leyte, roughly 360 miles southeast of Manila, was worst affected. A team from territorial headquarters made arrangements with the Philippine Airforce to transport food parcels, water and medical supplies there. A Salvationist doctor will be part of the initial response team.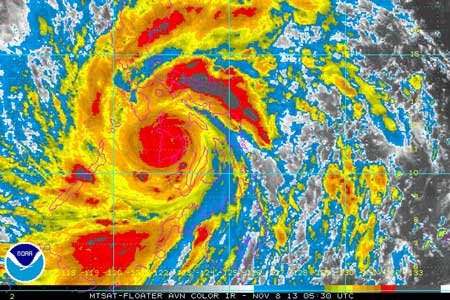 Images show communities in twisted piles of debris, what one writer said resembled a "garbage dump from the air, punctuated only by a few concrete buildings that remained standing."
Lt. Colonel Bob Lee, territorial chief secretary, said it will take more than a week to determine the full extent of the damage to people, infrastructure, livestock and crops. "What the government and non-governmental agencies are now struggling with is the accessibility of roads so that relief goods can reach the survivors and the medical attention to the wounded and sick," he said. "There is also a possibility of an outbreak of disease." Officials said the shortage of food and water can easily lead to diarrhea and dehydration.
Lee said a number of officers from the four corps on Leyte were on the nearby island of Cebu when the typhoon hit. "After the storm, two officers were able to hire a motorcycle and braved the road to go back to their families in Leyte, where they began to coordinate the relief work with local officials," he said.
Donate to The Salvation Army's response in the Philippines via salvationarmy.org