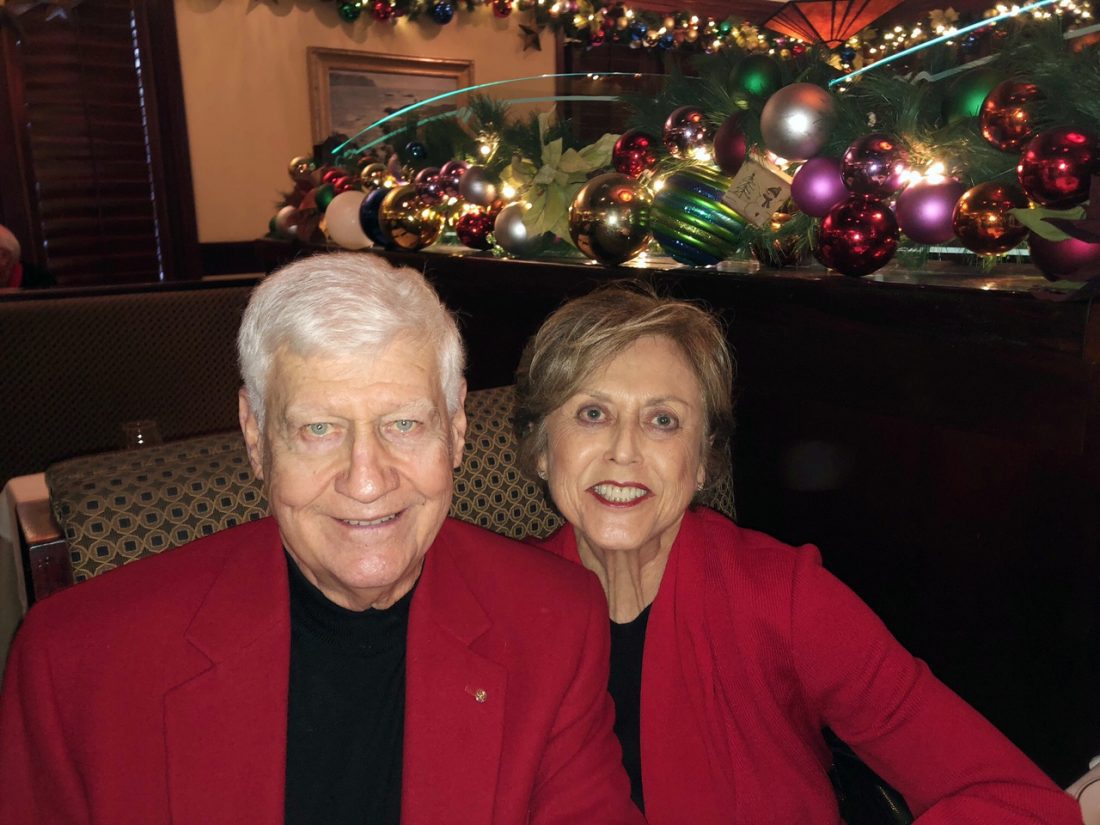 Pasadena Hope Center donors' gift will support and uplift local families
When Diane and John Mullin first began bellringing for The Salvation Army in 1993, they couldn't have imagined where they'd end up today. With their recent, sizable gift to the Army's Hope Center project in Pasadena, California, they've become more than just generous philanthropists; their names will now forever be associated with the possibility of hope and opportunity for vulnerable generations to come.
The recognition for their support has been a long time coming, said Robin Dunn, divisional director of Corporations, Foundations and Special Projects for The Salvation Army California South Division.
"They've been supporting The Salvation Army in Greater Pasadena for more than three decades," she said. "With a heart for helping homeless adults and families, their gift will transform the community and provide housing for our neighbors."
With a population of just over 141,000, Pasadena has one of the highest income inequality values in the Greater Los Angeles Area. An estimated 22,000 residents live in poverty, and 16 percent of them are children, according to the latest homelessness count taken at the beginning of the year.
But that number has been rising as the coronavirus pandemic has wreaked even further havoc on the community's most vulnerable. Job losses, reduced hours, and food insecurity have resulted in triple the need for the Army's services. As longtime residents of Pasadena, the Mullins couldn't help but be impacted by the thought of even more families—and children, in particular—living without a place to call home.
One evening several months ago, they were confronted with the crisis head-on. After a visit to Keck Hospital, they walked down nearby Huntington Drive and noticed an even larger than usual tent encampment with a total of 47 tents altogether—and many of them with toys inside.
"We decided that very night to put everything into one charity where it could do the most good," Diane Mullin said. "Right now, we do have an extreme homeless problem in the City of Los Angeles, in Pasadena, everywhere. And with this COVID situation, it's even larger. It's really tough."
The 52,000 square-foot center—the Diane and John Mullin Hope Center—will support many of those low-income families and veterans in the Greater Pasadena community who have found themselves struggling due to the pandemic. It will be a destination for Pasadena children, families, seniors and veterans to receive the compassionate care they need and deserve—including 65 affordable permanent supportive housing units on the three floors above the social services center. Residents will be asked to contribute 30 percent of their income toward rent and will be provided with ongoing supportive services throughout their tenancy.
"We have named this the 'Hope Center' because we hope it will truly be a 'one-stop-shop' center of hope for our community members who have experienced far too much hopelessness, homelessness and helplessness as of late," said Captain Terry Masango, Corps Officer at the Pasadena Tabernacle. "But we couldn't do what we do without community support."
He said the Army hopes to begin construction in fall 2021. The centerpiece of the new four-story facility will be the converted client choice pantry, which will allow clients to select their own food and will help accommodate seniors and those with dietary restrictions.
Mullin, a chef and baker by trade, knows firsthand how important a good meal can be during challenging times.
"I come from a Latin background," she said. "My family was from Spain, my grandmother was from Mexico City, and my grandfather was from Germany, so I grew up in a big family where my grandmother and my parents were always making something and getting it to people who needed it."
Over the years, she's carried on that family tradition in more ways than one. When she started her bustling bakery business from home as she coped with debilitating rheumatoid arthritis symptoms years ago, she thought of learning to cook and bake as a survival skill—and aimed to share it with others by hiring and mentoring those who needed a fresh start. While John grew his lumber and development business, she taught chef training classes at night at LA Trade Technical College. Eventually, they opened a bakery plant in Glendale and served major customers, such as Trader Joe's.
Likewise, when the Hope Center opens in 2022, Mullin hopes to be able to be on-site to help facilitate some of the cooking classes for the new residents. She's also eager to pull together more resources and contacts to help provide other life skills offerings.
As for the future, Mullin says she's hopeful that others in Los Angeles and elsewhere might be inspired by The Salvation Army's holistic approach to solving the homelessness crisis—and might especially be moved to help support children in need.
"I've never met a group of such selfless people that are working to help others," she said. "The Army's goal is to take people in and rehabilitate them so they can have a life and be able to take care of themselves. And that's something that's really important to me."
---
Do Good:
Do you have a hard time telling people what you do, or what you're passionate about and why? Ever stared at a blinking cursor, unsure of what to say or where to start? Or do you avoid writing altogether because you're "not creative enough"?

Take our free email course

and find your story today.

 

Are you a Do Gooder, someone who cares about bringing goodness into the life of your family and communit

y?

Subscribe to The Do Gooders Podcast

to be inspired by those doing good and find tangible tips for simple actions you can take today.