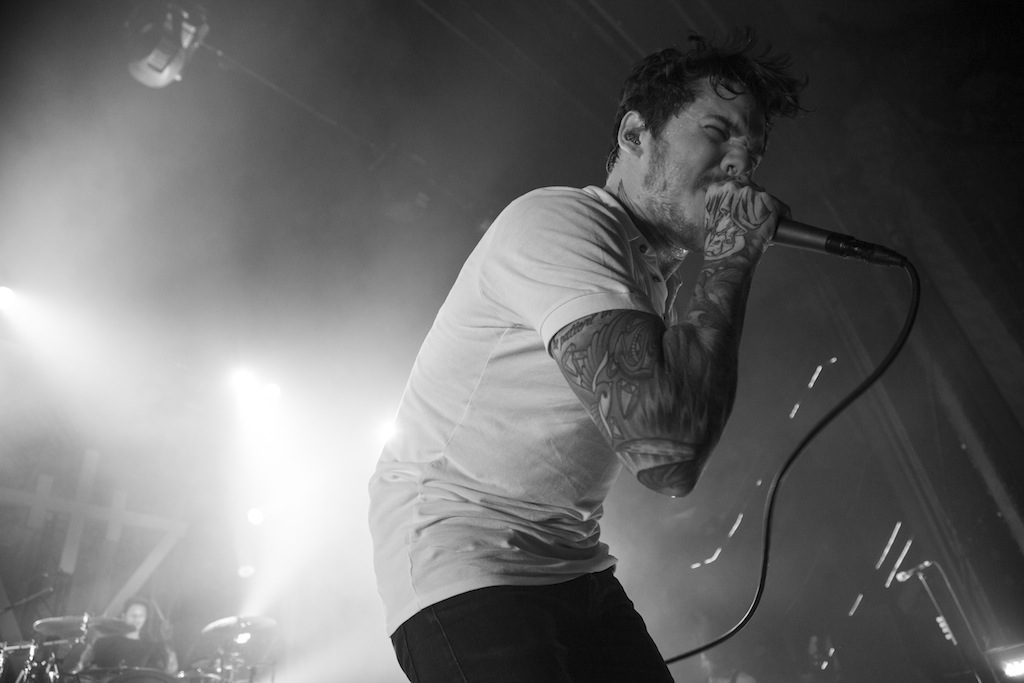 On the Record
Everything is dark—you can't make out figures and shapes, and you stumble to gather your footing. This is every day for Louis Posen; he's legally blind.
Yet Posen has been right at the helm of Hopeless Records for the last 20 years, which through its "Take Action Tour" has raised $2 million for over 50 nonprofit organizations.
Posen is humble about his accomplishments and explains that his love for music started at age 10, when his dad took him to his first concerts––Fleetwood Mac, Santana, The Ramones.
Eager to combine that passion with his interest in film, Posen began directing music videos while attending California State University, Northridge.
"I was directing a video for [the band] Guttermouth and we were doing a wrap party and the guys asked if I would put out a seven inch for them," Posen said. "They didn't know anyone else who could be as organized as I was for the video, so they also thought I could put out a record even though I had no experience doing so."
That album became the catalyst for Hopeless Records. To prepare himself, Posen read a book on how to run an independent label and naively believed he could run a new record label without a problem.
"I could write a several volume novel about all the mistakes I've made," Posen said. "I didn't know anything about manufacturing, pricing, strategy, distribution, inventory, how to make projections or how to make budgets. I was lucky that my instincts weren't horrible and I knew that more money had to be coming in than going out."
At 19, Posen's vision started rapidly deteriorating. He was later diagnosed with Retinitis Pigmentosa, an inherited degenerative eye disease that causes severe vision impairment and often blindness. As his eyesight worsened, he began to transition away from production and focus solely on the record label.
"Any obstacle in life, whether it's getting a tough diagnosis or dealing with a disability, any challenge in life has its course," Posen said. "I definitely went through some tough times when I was younger and wondering if my friends would stay with me or someone would want to date or marry me.
"I went through periods when I was a little bit older, once I was married, of wondering, 'Could I be a good father?'" he said. "But each of these periods in which there was a challenge, it's my belief that it's not about what the challenge is, it's about how you handle it and that's where I put my energy."
"Take Action Tour" has raised $2 million for over 50 nonprofit organizations, which include Do Something, The Youth America Hotline, National Hopeline Network and the Living The Dream Foundation.
Posen built Hopeless Records from the ground up starting in 1993 and has since issued over 200 recordings that include the bands Yellowcard, Thrice, Avenged Sevenfold and The Used. As the company's success continued, Posen said he began to wonder whether his company could do more than make bands rich and famous. He realized the relationship bands have with their fans is powerful, so he decided to connect bands to causes they were passionate about.
He created another label called Sub City in 1999, a play on the word "subsidy" and the punk rock subculture in which the company specializes. Posen offered his artists the option of releasing their records on either label, and if they chose Sub City 5 percent of album sales would go to charity.
Sub City also sponsors the Take Action Tour, which donates 10 percent of ticket sales to various causes, such as fighting blindness and promoting music education in schools. This year's tour benefitted The Living The Dream Foundation, a nonprofit that provides hope and inspiration to children and young adults afflicted with life-threatening diseases.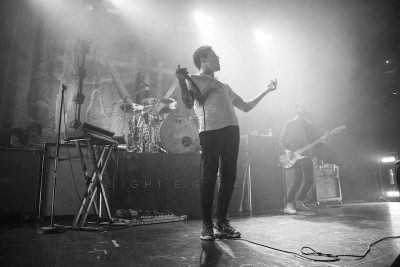 "The Sub City initiative, the ability to leverage what we do for a purpose that goes beyond ourselves, is at the foundation of what we do as a company and who we are as an organization," Posen said. "It's one of the more rewarding things personally and helps me, and I think others here, sludge through the difficult things."
One challenge that has provided the most reward in life, Posen said, is raising his 6-year-old daughter with his wife.
"It's the absolute best thing that's ever happened in my life and it is also the most responsibility I've ever had in my life, but I love every minute of it," he said. "I even love when it's difficult, and trying to reason with a 6-year-old can be challenging, but it's like any other challenge, like visual impairment."
Posen has learned to take it all in stride. He's gathered wisdom through the years and knows that people measure success differently. His strategy is to learn from others and to realize he's never the smartest person in the room, which is an opportunity for growth.
"We all have different strengths and challenges and when you put a bunch of people together who each have different strengths, you're much stronger than what each individual can do on their own," Posen said. "I look at the world as having endless possibilities, rather than just sticking with the possibilities that I currently know. It's a journey of how to be better, do better and make a bigger impact."