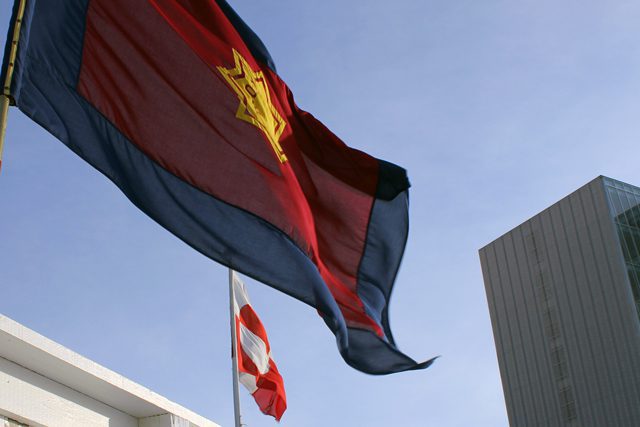 New officers, facilities dedicated in Greenland
The Salvation Army in Greenland prepares for growth.
Previously this year the USA Western Territory donated a new house for The Salvation Army's work in Greenland. Dedication ceremonies for both the new premises and new leaders took place this summer.
The Western Territory and Danish Territory are partners in mission.
Majors Kurt and Helle Pedersen, the incoming corps leaders in Nuuk, Greenland, received a warm welcome on the same weekend that the newly acquired hall was officially opened by Lt. Colonel Anthony Cotterill, chief secretary for the Denmark and Greenland Territory.
The new building improves on the previously rented accommodation, offering greater space, flexibility and diversity of service and ministry. Western Territorial Commissioners James and Carolyn Knaggs presented the donation during a visit to Greenland in March.
The recent dedication transpired during a special Sunday Cafe Church meeting, and afterward a grateful congregation posed outside its new hall for photos with the Pedersens.
Lt. Magnus Haraldsen, Nuuk's initial corps officer, attended the dedication and gave oversight to the transition in leadership. He and his wife, Lt. Petura Haraldsen, pioneered the work in Greenland from its beginning in August 2012 until this summer, when they take up a new appointment in their native Denmark.