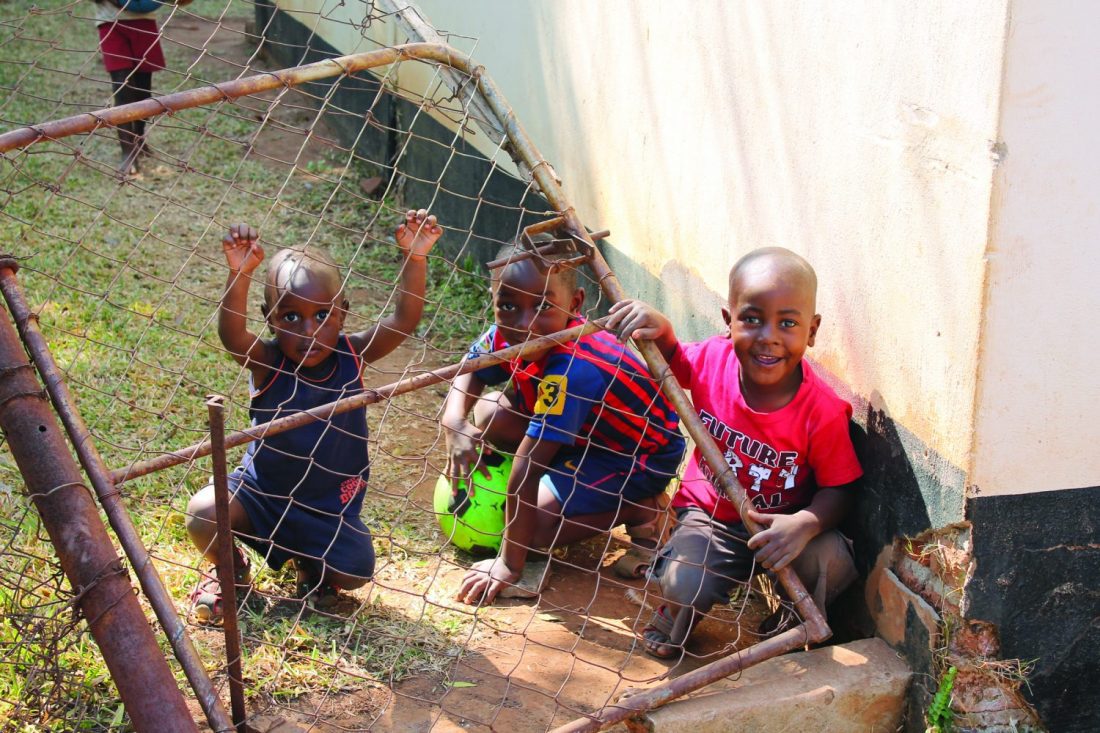 Modern miracles
In Zimbabwe, Howard Hospital offers health and care.  
[huge_it_slider id="8″]
The Salvation Army has served the people of the Chiweshe community since 1923 when Howard Institute, a school, was founded some 50 miles north of the Zimbabwean capital, Harare. The hospital opened five years later, with a nurse training program added in 1929.
Now, some 80 years later, Howard Hospital offers first-rate medical care to more than 250,000 people in and around the rural community of Chiweshe. In the first half of 2013 the hospital staff cared for roughly 60 in-patients each night, the majority in the maternity ward. On average 150 people daily attend the outpatient department, the antenatal clinic and the Tariro clinic that supports HIV/Aids patients and other community-based services such as home-based care and programs for orphans and vulnerable children. A mobile clinic supports these programs in addition to the 144-bed hospital.
"Howard Hospital is our hospital and it helps the community very well," said local headman, Thomas Moudyiwat, who has led the community for 27 years. He said by helping this rural area the hospital helps the "whole nation."
Its Nurse Training Center offers three residential training courses—a primary care course, a diploma in midwifery, and a six-month up-scaling midwifery course. The two-year primary care course prepares nurses to work in clinics in rural areas. It currently has 40 student nurses under the training of Major Joan Gibson, who has worked as a nurse in Africa since 1977 and at Howard Hospital since the 1980s.
"The training center has a high pass rate," said Provincial Medical Director Dr. Tshuma. "Nurses who have graduated at Howard are well qualified."
Approximately 1,000 babies are safely delivered at the hospital each year. A mothers' shelter houses women who are near term but live some distance from the hospital. Following birth, mothers stay in the hospital for three days to ensure that they make a full recovery, and to learn basic hygiene and care for the baby with a great emphasis on breastfeeding.
The hospital also provides Family Child Health (FCH) programs that include antenatal and postnatal clinics, family planning, immunizations, nutritional information and general support and guidance. A small neo-natal unit provides specialized care for up to eight babies.
The Zimbabwe Association of Church-related Hospitals (ZACH), of which the Army is a member, recently confirmed that Howard Hospital is "fully functioning and providing health care and service delivery for the poor and vulnerable communities within its district."
Construction of new hospital buildings is scheduled for completion in 2014 with funding from the USA Eastern Territory as the Canada and Bermuda Territory is ensuring effective operation and sustainability for the hospital.
Dr. Zairemthiama Pachuau, former chief medical officer at the Army's Chikankata Hospital in Zambia, now serves in this capacity at Howard Hospital following a probationary work period in Zimbabwean government hospitals. Pachuau holds post-graduate diplomas in HIV management and hospital administration, a master of philosophy in health care management and industrial psychology, and a master's of business administration in leadership and entrepreneurship.
"I see miracles every day," he said. "I don't only believe, I see."
Swedish surgeon Dr. Per-Göte Lindgren will train the existing medical team in more advanced surgical procedures, and will also oversee the move into the new building and the development of management and clinical systems to improve the quality of care and services.