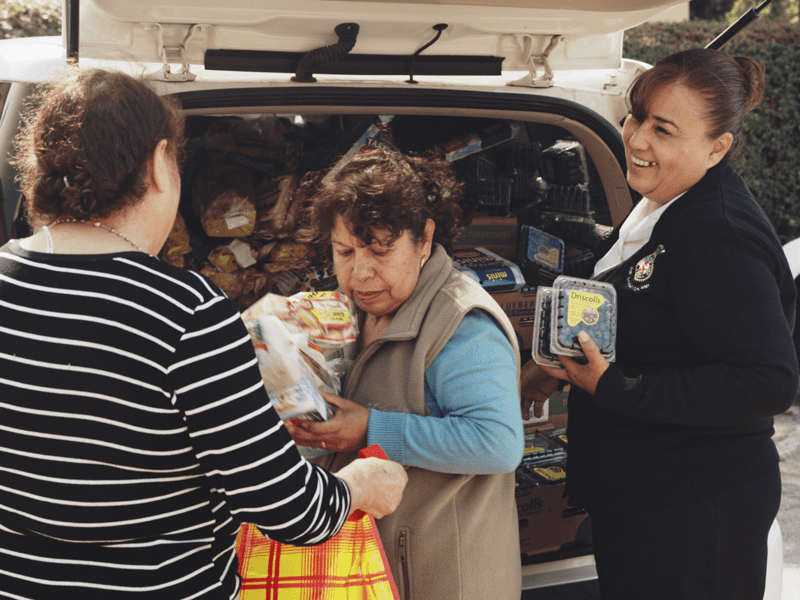 Mobile ministry
The Salvation Army delivers 1,000 free, hot meals to farms in Central California each week.
Along California's Central Coast, spanning Point Mugu to Monterey Bay, sit some of the most fertile farming regions in the United States. In the Salinas Valley, famously mentioned in John Steinbeck's novels, agriculture dominates the economy. Ninety-one percent of farmworkers in California are foreign born, primarily from Mexico, according to the United States Department of Labor, and in Salinas, "America's salad bowl," nearly 21 percent live in poverty.
When Salvation Army Captain Maria Romero was appointed to the area and tasked with doing mobile ministry, she didn't know where to start. "I was told to get my car keys and begin the ministry," she said.
Romero tried distributing fresh produce from the trunk of her vehicle at a park in Gonzales, California, but was told repeatedly by local law enforcement officers that she could not use the public park for this purpose. Discouraged, she began to wonder if her ministry would ever get off the ground. "I don't think there's anything left for me to do," she remembers thinking.
Then one day Romero met a woman named Tere at the park. The two bonded over a shared history of abuse and neglect, and Romero had an epiphany. "I'm beginning to understand that I was sent to go and seek lost souls like you and I," Romero told her.
Tere became a volunteer, working alongside Romero to expand her ministry. The two found another partner in a woman named Sara, who offered her home as a storage and distribution center. The trio continued to hand out groceries to people in need in the local community.
However, Romero believed that they could do more. She wanted to reach the farm laborers who worked in the surrounding area. California farms employed about 417,000 workers, on average, each month in 2014, according to The Sacramento Bee, each making roughly $9 per hour.
Tere, who was employed as an agricultural worker, spoke to her boss about bringing the ministry to the farm. "I told him that I was part of a ministry of The Salvation Army church, whose goal is to help people," she said. "I asked if he would allow us to bring food to the agricultural workers. The supervisor agreed."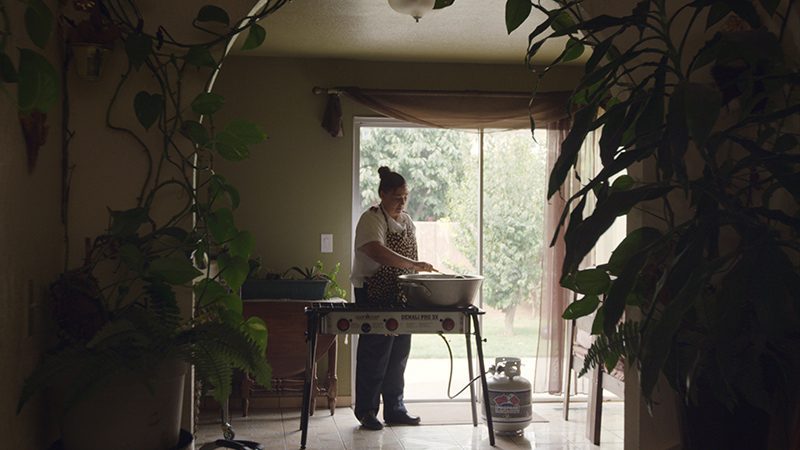 Romero then went to Sara, who said, "Just tell me what we need to do and we will do it." So the women began to cook hot meals in Sara's kitchen to share in the fields.
Today, Coastal Valley Mobile Ministries prepares and delivers an average of 1,000 free, hot meals to people living and working along a stretch of U.S. Highway 101 between Chualar and King City each week. The meals are distributed three to four times a week, at three to five locations each day. At each location, Romero shares the gospel message and a prayer with the workers as they eat.
A group of 20 loyal volunteers are a crucial component of Romero's ministry. "The same community members whom we serve approach me to say, 'I'll go! Just tell me where I need to go, and what I need to do,'" she said. Romero has also made connections with a local food bank, which supplies the ingredients for the meals she serves.
"It is truly a story of love and of people coming together to raise up their community," said Lt. Colonel Cindy Foley, Salvation Army Golden State Divisional Director of Women's Ministries. "The food bank is discussing the purchase of a mobile vehicle that can go into the fields and other areas where Maria takes her ministry to provide more food and health education. Maria has been able to reach the very people who need help and education the most—the people that the food bank has never been able to reach."
It's a blessing to Romero as well. "I look back at how it all began, with nothing," she said, "and now I'm able to see how God is moving within this ministry."
[button color="black" size="normal" alignment="none" rel="follow" openin="newwindow" url="salar.my/soulslikemine"]Watch Captain Maria Romero's story in a video by SAVN.tv at salar.my/soulslikemine[/button]