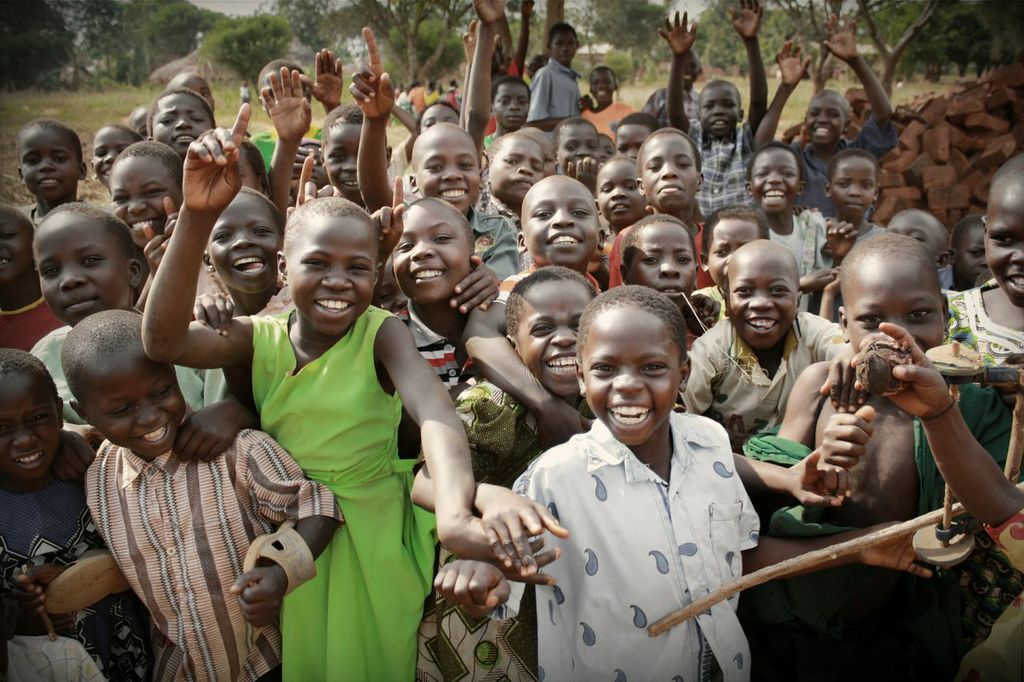 Millennium Development Goals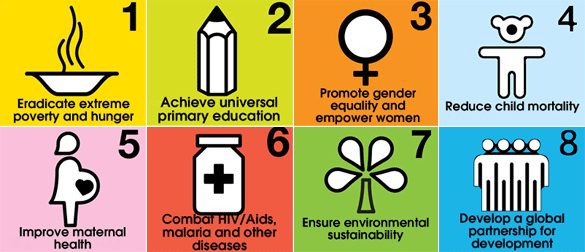 Once the United Nations (UN) formalized a global pact to end poverty 13 years ago, partnering with an organization founded upon this very basis was practically inevitable.
The UN launched the Millennium Development Goals (MDGs) in 2000 and all 189 United Nations member states subsequently signed on to fulfill these eight major milestones by the year 2015. It wasn't long before the MDG-8 were recognized as a herculean undertaking, but with a nudge from its own International Social Justice Commission (ISJC), The Salvation Army too joined what would become the largest ever collaboration between NGOs, government agencies and civil societies to combat worldwide poverty. Each goal within the MDG-8 includes tangible targets straddling the boundary between ambition and pragmatism. So far, the MDG-8 have benefitted noticeably from the The Salvation Army's contribution.
"The [MDGs] are on the macro level and the Army's focus is very much with individual communities," said Elise Belcher, community development coordinator for Africa at the Army's International Headquarters. "We won't achieve them on our own but [will] play a part in the big picture."
With the 2015 deadline looming, The UN released a report detailing the collective progress toward meeting each of the targets. While some have been met ahead of schedule, several outstanding goals remain. Here are a handful of initiatives showcasing The Salvation Army meeting needs in context of the MDG-8: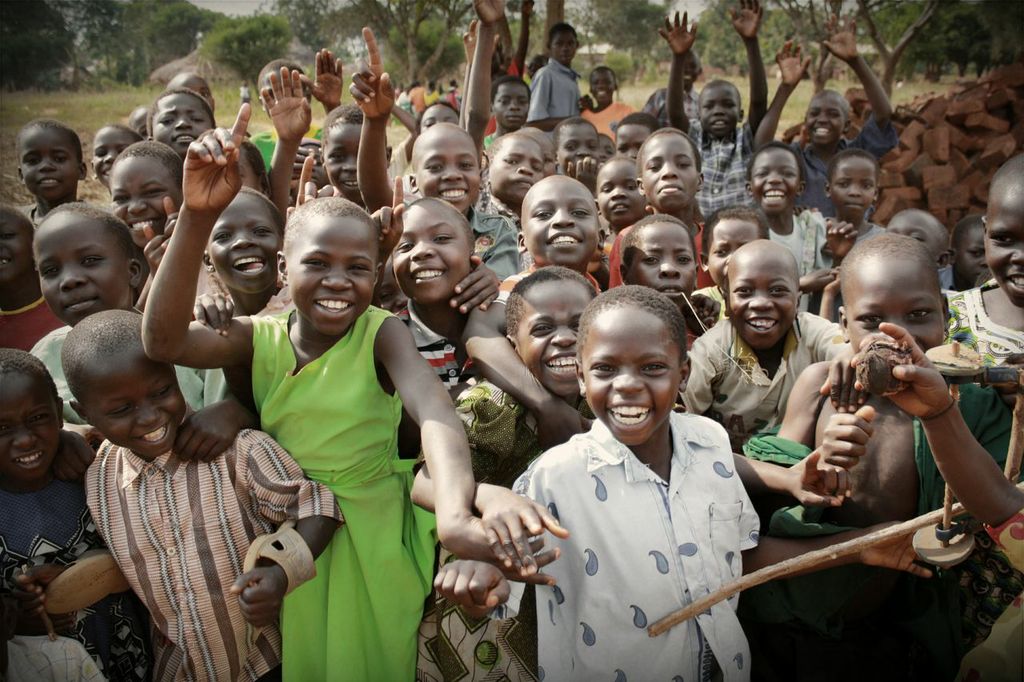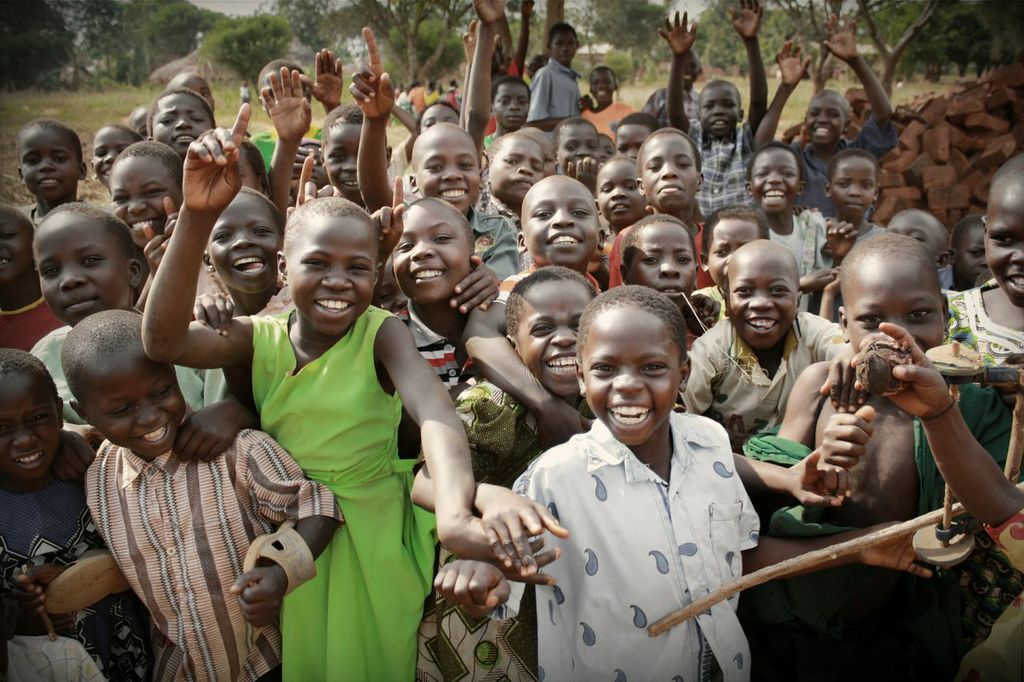 Teaching teachers
In 2011, 57 million children of primary school age were out of school worldwide. The Salvation Army is working to thwart one of the underlying causes for astronomical dropout rates. In Eastern Uganda, The Salvation Army is an implementing partner of the "Safe School Model"––an element of the Sustainable, COmprehensive REsponses for Vulnerable Children and Families (SCORE) project designed to flip the script and teach misguided teachers an invaluable lesson. Corporal punishment persists in schools throughout Uganda, as many teachers know it to be the only legitimate method for disciplining students. Worse yet, it's often the students' own parents who encourage the teachers to take such measures.
"Teachers are feeling the pressure of parents," said Sara Davis, Salvation Army World Service Office (SAWSO) technical adviser. "Parents will call and ask, 'Why aren't you beating my child? That's how they learn.'"
Contrary to widely held belief, corporal punishment has proven to accelerate dropout rates, not reverse them. The Salvation Army is helping to promote each child's voice and raise awareness of other techniques to reward, incentivize and discipline students through workshops and committees.
"One of the most impressive changes is in the behavior of the teachers—the [decrease] in physical abuse and yelling," Davis said.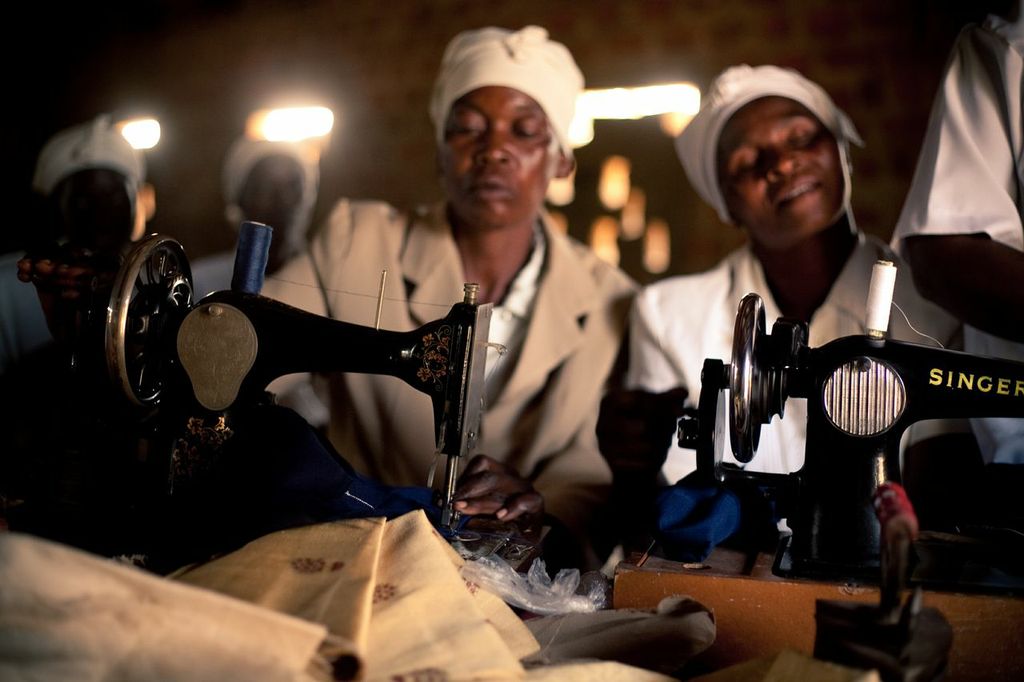 Healthy families
Despite major strides in maternal health, only half of pregnant women in developing regions receive the recommended minimum of four antenatal care visits. Child mortality, closely linked, also remains an issue as 6.9 million children under age five died in 2011—mostly from preventable diseases. The Democratic Republic of Congo is a region struggling mightily to provide families with the essential health services.
Nestled away in the burgeoning capital of Kinshasa is a small Salvation Army clinic providing a measure of stability to these underserved mothers and their children. Three mornings each week, 70 women and their children under age 5 gather for educational courses on breastfeeding, nutritious diets for children and knowing signs and symptoms of diseases. The children are fed a porridge that has moringa powder in it for added nutrition. When they exit the program, the families are given their own moringa tree as a small step to help them acquire food varieties that will continue to nourish their children.
It didn't take long for one mother, Prisu, to realize the impact the program had on her malnourished children. Prisu glanced up with tired eyes. "I gave birth to my twins 10 months ago," she said. "They cannot sit up on their own so they are still a lot of work. I started attending the program two weeks ago and I find it really helpful. I have already started to see a small difference in my twins."
Severely malnourished children remain in the clinic until their weight and strength return to normal levels. Three-year-old Matondo is nearing completion of the program.  "You should have seen him three months ago," his mother said. "He is a different boy and I am so happy."
Three months ago he was 45 inches but only 17 pounds, 10 ounces. He is now 21 pounds, 13 ounces. He is now so full of energy that he can't sit still long enough to finish his food. "It is still going to be hard without the regular supply of food from the clinic, but I have planted my tree and have new ideas about giving him nutritious food," she said.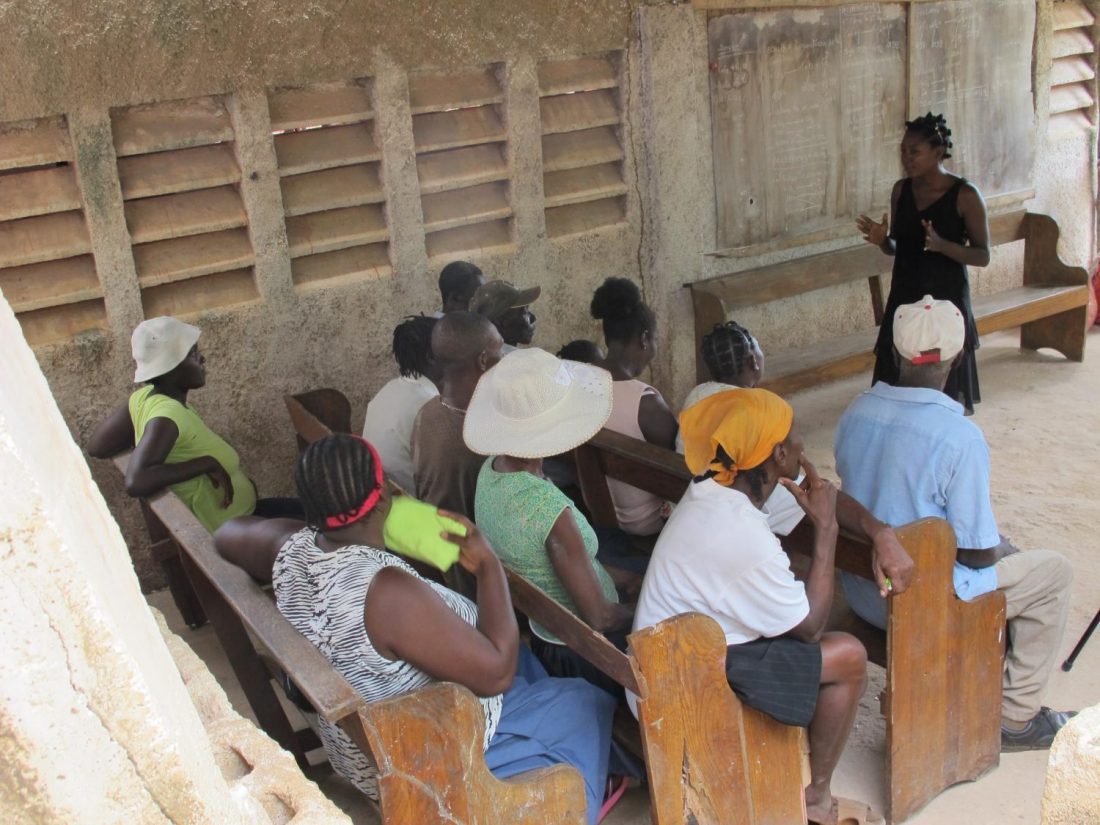 Decrease stigma, increase support
The incidence of HIV is declining steadily in most regions; still, 2.5 million people are newly infected each year. Flashback three decades to rural Zambia, the center of a breeding ground for a devastating disease. AIDS outbursts were in full force, wiping out large parts of the already vulnerable region. The Salvation Army was at the forefront of mobilizing communities to care for people dying of AIDS, when at this point, it was an epidemic, an emergency. The Salvation Army designed an approach of home-based care.
Modern-day Zambia remains a dense pocket for HIV/AIDS, but you'll still find The Salvation Army there providing similar support. The Zambia Prevention, Care and Treatment Initiative led by FHI 360 offers care for people in their homes with their families with HIV. Now that people are living with HIV for long periods of time, many live well into old age if they're able to seek treatment.
The Salvation Army has also facilitated other faith leaders to get trained to promote a network of faith leaders, who can speak about HIV/AIDS in their own congregation, try and reduce its stigma and discrimination, raise awareness of mother-to-child transmission, and promote demand for HIV/AIDS services. They're encouraging people in writing, making referrals and getting people to go seek out services at events in the corps or out in the community.
"Discussing what you can do to prevent the spread of HIV is quite simple but it's so needed in countries, especially in those far out rural places where nobody else goes," Davis said. "The Army might be there."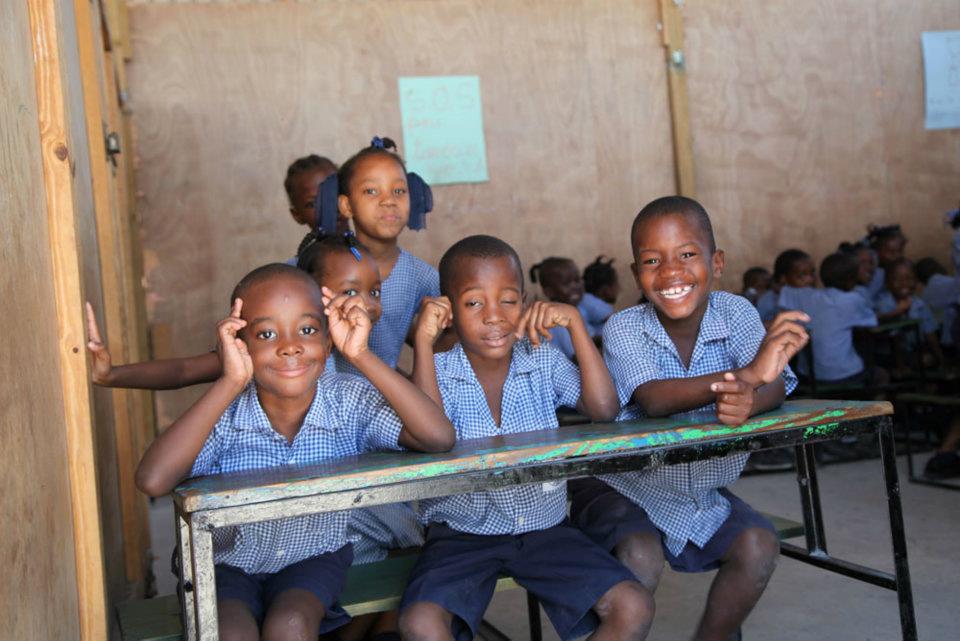 Beyond 2015
Fortunately, the UN had foresight enough to craft an itinerary beyond the fast-approaching deadline, in the instance that each and every target is not consummated. The Salvation Army expects to continue its partnership with the UN after 2015. As Jason Pope, SAWSO technical adviser puts it, the goals might change, but the motivation for the work should stay the same.
"Serving the most vulnerable has always been the mission of The Salvation Army and while the way it is done might look different from decade to decade, continuing to do it in a relevant way through Christ is the only hope and reason for the continuance of this organization," Pope said.
Though the UN is making a mad dash to fulfill each of the outstanding MDGs prior to the 2015 deadline, Seymour insists the Army doesn't need to heighten its sense of urgency.
"I don't think the MDGs have given any greater impetus to our response," Seymour said. "I think it's given focus and partnerships, but certainly not impetus.
"The Salvation Army's always had an urgency around poverty," she said. "It's our mandate. It's who we are. It's why we do what we do."