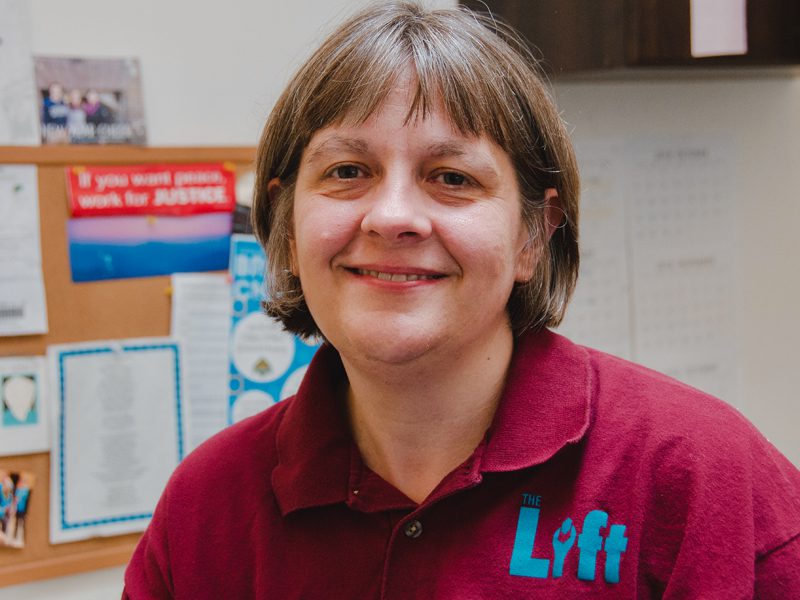 Meet the mechanic who won't overcharge you
The role of reliable transportation in fostering economic mobility can't be overstated.
At some point, many people hit a plateau in their careers. The way they've been working is no longer cutting it. And they feel an unshakeable, visceral urge to switch things up. Sometimes, that leads to a career pivot—doubling down on what's working to make a purposeful shift in a new, related direction.
Cathy Heying's career pivot doesn't exactly fit that mold. Because the "new, related direction" she chose was, on paper, about as far from the original as she could get.
Transportation is a major expense for many Americans, whether it's a car and its fuel, maintenance and repairs, or commuting costs. The average American household spends $9,049 a year on transportation-related expenses.
Source: Bureau of Labor Statistics' 2016 Consumer Expenditure Survey
Heying began her career in social work and ministry. She ended up as a mechanic in an auto repair garage in South Minneapolis.
So, what's the link?
Early in Heying's career, when she was working on the pastoral staff with St. Stephen's Church and St. Stephen's Human Services in Minneapolis, she identified some of the main obstacles for people experiencing poverty or homelessness. One that kept resurfacing was access to reliable transportation. She realized a lot of people had auto repair bills they couldn't afford, and it often triggered a domino effect ending in a full-blown financial crisis. Without money to fix their vehicles, people couldn't get to doctor's appointments or work, and without a stable income, they'd lose their homes, and at worst, end up on the streets. If people were ever going to get up and out of poverty, they'd need—at the very least—affordable auto repair.
Heying thought, if she could acquire the skills needed, maybe she could help them with their car troubles—out of her driveway on weekends.
In 2010, Heying graduated from a two-year auto technician program at Dunwoody Technical College, and the rest is history. In April 2013, she opened The Lift Garage, a nonprofit auto repair shop that exclusively serves those living below the federal poverty level. Originally open just one day a week, The Lift recently moved into a new larger location, open five days a week with 10 staffers. For repairs, The Lift charges a flat rate of $15 per hour of labor, plus parts at cost.
"We've definitely identified a need in our community," she said. "We had a feeling that this was probably going to get out of control pretty quickly, so we decided to only accept referrals from three agencies. The need for this type of service is huge, and it's not only drastically impacting people's lives, but employers' lives, too."
According to a study by Harvard economists, transportation has a larger impact on economic mobility than you'd expect: "The relationship between transportation and social mobility is stronger than that between mobility and several other factors, like crime, elementary-school test scores or the percentage of two-parent families in a community."
A survey by the National Organization on Disability and the Kessler Foundation found that "inadequate transportation continues to be a greater problem for people with incomes of $15,000 or less, among those both with and without disabilities." In that survey, 25 percent of nondisabled respondents who had annual household incomes at or below $15,000 identified transportation as a problem, compared to just 13 percent of those who earned $35,000 or more.
And, yes, for low-income individuals, lack of reliable transportation is often a stubborn barrier to finding work. They may live too far from available jobs, struggle to afford fuel or repair costs, or have limited to no access to public transit. For families juggling work, doctor's appointments and child care, it can be even more challenging to get where they need to be.
One of The Lift's recent customers was living in a shelter when she brought her car in. She needed the vehicle to get to a job she was starting the following week. A few months later, she called Heying to thank her and let her know she moved into her own place.
Heying's proud of stories like this, but she still laments that The Lift program now has a five-month waiting list. "That makes it tough for us to meet immediate needs," she said.
To be fair, the waitlist reflects the demand for the service. To date, The Lift has completed more than 1,400 repairs for more than 600 customers. In all, it's saved customers more than $1 million in repairs since opening.
"Unlike most things in social services, [auto repair] is very tangible. Somebody brings their car in, we work on it, and they drive it away," she said. "I like to joke that we're social workers, resource specialists, grief counselors, financial counselors…and then we fix cars on the side."
---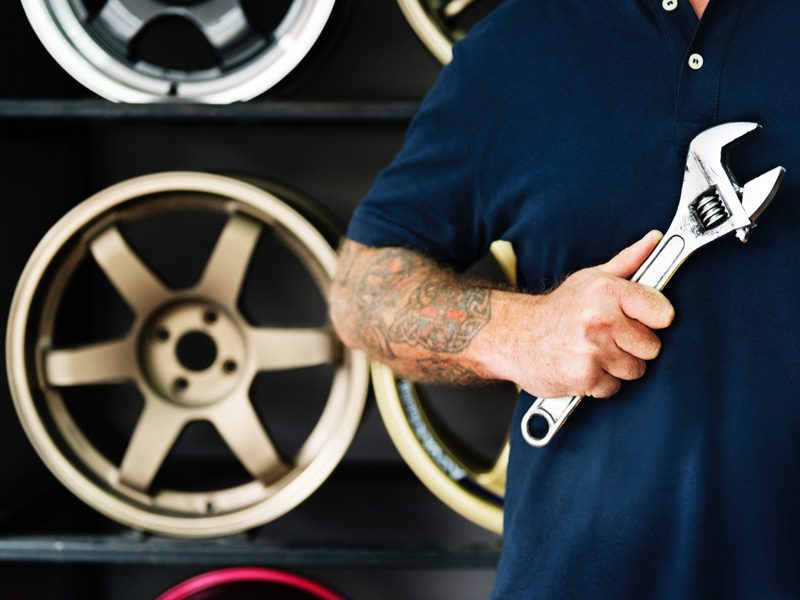 Across the country, efforts are emerging to provide Americans with affordable, reliable transportation. The Salvation Army's donated vehicle lots sell cars, trucks, boats, RVs, motorcycles, golf carts, scooters and food trucks to the public to fund the Adult Rehabilitation Centers (ARCs), The Salvation Army's network of cost-free, biblically based residential recovery programs.

Typically, the process starts with a donor calling 1-800-SA-TRUCK to say they have a vehicle they'd like to donate. After the donor fills out the necessary paperwork, The Salvation Army picks up the keys and decides whether to sell the vehicle on one of its lots, to an auction yard or for metal recycling. If staffers decide to sell it on one of their lots, they'll get it smogged and perform light mechanical work (if necessary), clean it up and get it ready to sell.

DO GOOD

– Offer to carpool to work with a coworker. It'll put less wear-and-tear on your car, and you'll save money on gas.

As Major Grady Brown, ARC Commander for The Salvation Army Western Territory, put it, the lots offer more than a streamlined car-buying experience for those in need of a trusty set of wheels.

"We're giving folks who can't afford to go to a car dealership and deal with all of the credit applications a chance to just come and say, 'I've got $750. What's on the lot for $750?' In fact, some folks who have gone through the ARC program have actually gotten their first car out of recovery off of one of our lots," he said. "It's a great program."