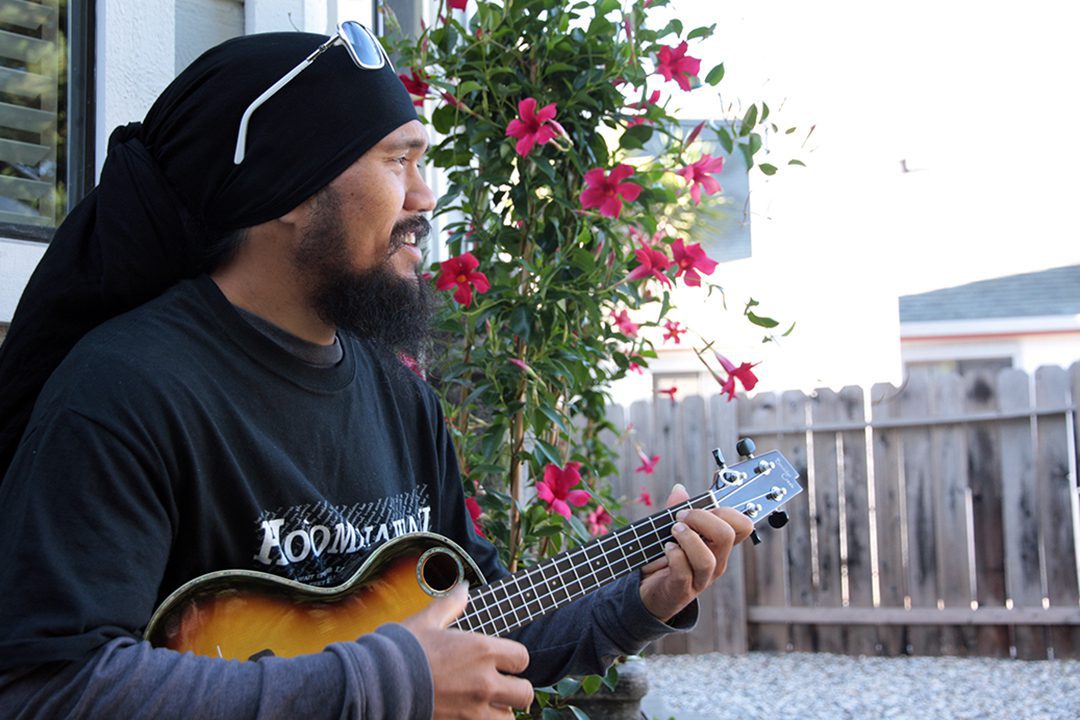 Meet Izi Holokahi
Walking with Jesus and becoming a soldier for The Salvation Army wasn't close to Izi Holokahi's thoughts when he was tight roping over a self-induced cauldron of food, drug and alcohol abuse growing up in Oahu, Hawaii.
It didn't help that his idol and uncle—star ukulele player Israel "Iz" Kamakawiwo'ole—was 750 pounds and had his own abuse problems, eventually dying of a heart attack at 38 in 1997.
"Looking back, I realized how much I looked up to food," said Holokahi, an instructor at the Salvation Army's Kroc Center in Suisun City, Calif. "Food became my God. I lived for it."
The eating issues, he said, began with his Hawaiian roots where "I don't think health is a conscious thing." Beyond unhealthy eating, there was also rampant drug abuse, according to Holokahi.
His first addiction though, was food.
"I learned how to steal and I used to steal food," Holokahi said. "I learned how to hide and I would hide food. Then cigarettes, drugs and alcohol."
Holokahi started playing ukulele at 10. His uncle began at 11.
"He inspired me to play," Holokahi said. "Here was this big guy everybody loves and I come to find out he's a family member. I thought, 'Maybe I could be loved playing this instrument.'"
Unfortunately for Holokahi, it never satisfied the emptiness he always felt.
Eventually, Holokahi fled Hawaii and moved to California and Oregon, where he worked security for several nightclubs.
"What else could a Polynesian do who weighed 400 pounds?" he said.
Even at his heft, Holokahi could run down rule breakers at the clubs.
"They called me 'Rhino,' it was like a badge," he said, eventually realizing that the only reason he could chase down rule breakers was "because they were drunk and I was sober."
It took the birth of his daughter Anela—appropriately translated to "Angel"—to save Holokahi from his early grave.
Holokahi knew he needed to do something to save himself.
"Nothing was wrong [physically] inside," he said. "I never had high blood pressure, no high cholesterol or diabetes. I thought, 'Okay, I'm good the way I am,' until I wasn't good the way I [was]."
Holokahi believes it was divine intervention that slapped him in the face as much as the birth of his daughter.
"I had been stabbed, been shot at. I should be in jail or dead after all those things happened," he said. "There was a power greater than I circling around me, keeping me around. Looking back, I praise God I never went to jail. I don't ask why anymore."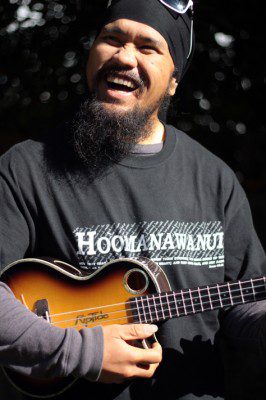 The drugs, including crystal meth, stopped when Anela entered Holokahi's life.
"I realized I need a relationship with God so my daughter could have a relationship with him," Holokahi said. "I needed to learn how to be a dad. My parents tried their best but weren't the best examples. I needed to learn how to be a real man.
"I knew how to pray and thank him when he gave me things," he said. "I had the foundation, but no relationship. God shone his light."
Holokahi said he asked God to remove the addictions from his life.
"I prayed that I don't want to do this anymore. Take it from me and he is," Holokahi said. "I understand why Christ died for us on the cross. Because of that pivotal moment, I am offered a second chance and I didn't know how many second chances I was going to get."
The music, he said, is a saving grace.
"It completely helps in a huge way spiritually," said Holokahi, who believes his gift of music lessons for young people is his calling.
"God put me on Earth not just to play, but praise with music and teach others," he said. "That's why I work with kids. Playing music is a great form of expression. This is the place where God has placed me to use this tool to get the message out."