How one man is fixing bikes and changing lives
Robert Wallace's childhood was much like a pinball, bouncing around a machine he couldn't seem to escape.
After his biological father was sent to prison and his mother lost custody of him shortly thereafter, he was left to fend for himself in a broken foster care system. His grandmother came to Idaho from Washington to care for him when he was 15, but he still sought acceptance and approval from his peers—the kind he never got from his parents. So he turned to gangs and drugs, and before he knew it he was cycling in and out of jail. 
After a few years, he got serious: He was 24, and he'd need a steady job if he were ever going to change his trajectory. But more than that, he needed a place to help him find a deeper purpose. The problem was, most employers weren't willing to give him a chance.
That's when Wallace got a call about an application he put in at The Salvation Army, which needed a part-time cook. He walked into the interview, and met a woman named June. She promptly sat him down and told him that she wasn't concerned with his head-to-toe tattoos or his "tough guy" persona—she only cared about his work ethic and his heart. That's just what Wallace needed to hear.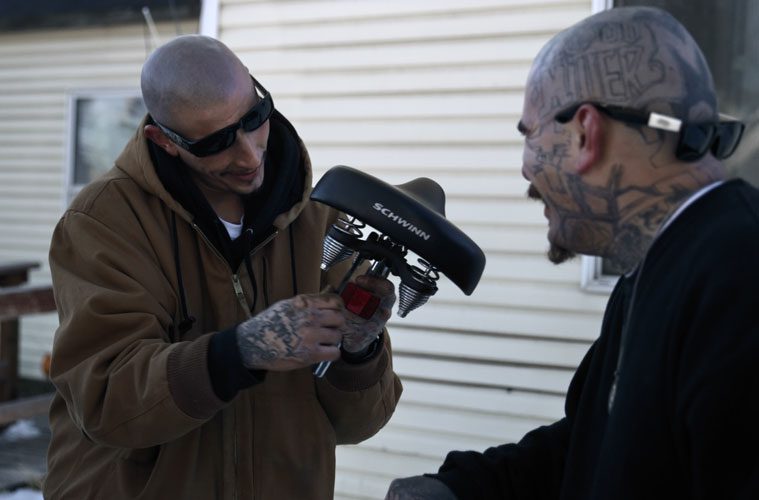 Five years later, Wallace, 29, is now the full-time cook and janitor at the Pocatello Outpost and has no plans to leave.
"I get to interact with people every day—I get to interact more importantly, with people that are struggling; that have been through things I have been through and if I can be the person that can change their life—I will be," he said. "If I didn't have the effect that I did on the community and the people I see every day, maybe it would be different, maybe I would be trying to make more money, but The Salvation Army really is an army for God and I love that. I have purpose; I am serving a true mission. What more could you want?" 
Looking back, Wallace realizes his grandma and her husband, who he simply calls grandpa, taught him a few lessons that have helped shape the man he is today. 
His grandmother, for one, always had an "open pantry" policy despite her own lack of wealth and resources. It was her belief that no one should go hungry, no matter the situation.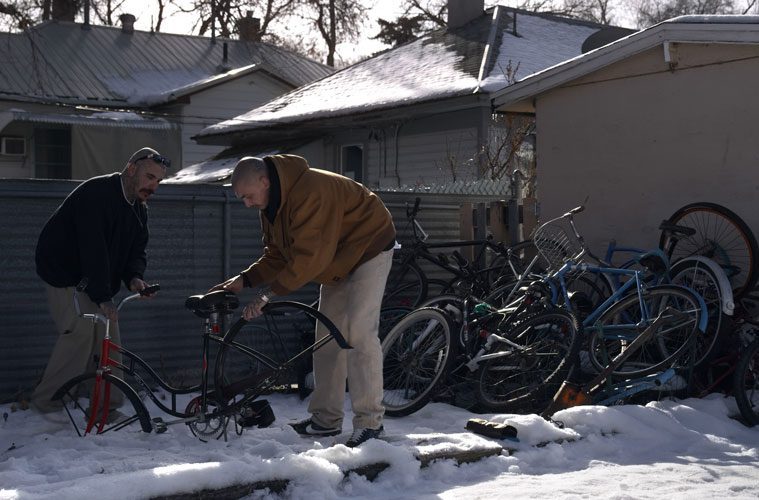 Wallace, likewise, will go to any length to make sure people can get to The Salvation Army for food and conversation during the community meal. Sometimes, that means giving them his bicycle or his coat. He once even gave someone the shoes off his feet right on the spot.
His grandpa, meanwhile, taught him the importance of responsibility and doing things the right way the first time. 
"My grandpa, even though he wasn't blood, he was my only true male role model growing up," he said. "The only man I ever knew that never lost his cool, never raised a hand, or even his voice to me. He was always patient and kind." 
Now, it's Wallace who's using his influence to shape others. In 2013, he started the "Big Brother Lowriding" bike and character building youth group. The bicycles he works on aren't the typical Schwinn cruiser type you might be picturing. Wallace builds them with whatever's available at garage sales and thrift stores—curtain rods, crushed velvet seats and anything else salvageable. With the help of his crewmembers, Michael Miller (co-founder) and Anisha Miller, Wallace has made over 75 bicycles for the community.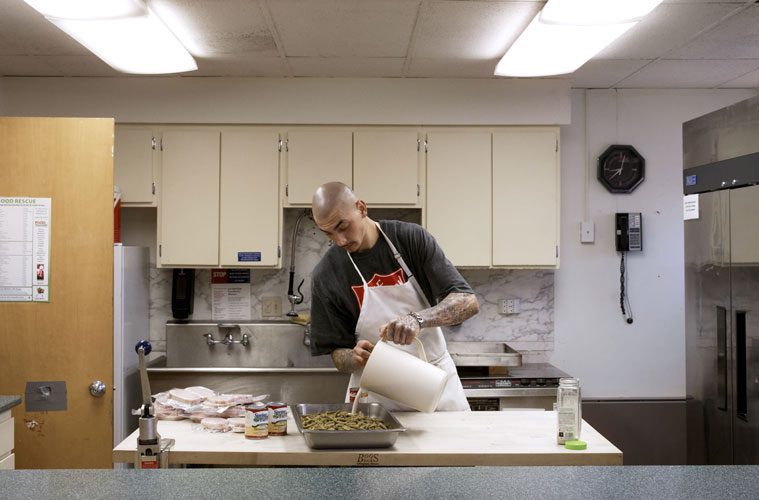 Yet, what matters most to Wallace is not the bikes themselves. It's instilling the importance of respect, honor, and integrity in the lives of children.
"At a certain age I grew up too fast and after-school programs just didn't interest me," he said. "If I had found an after-school program that was about life skills and building something useful, with good people around, that could have changed everything for me. These kids don't care who shows them affection and safety—these kids are desperate for that. They need that. I would rather that be me than somebody else with bad intentions." 
He's also noticed how a lot of the kids in the group try to impress him by acting tough, only to learn that—he's not impressed. 
"These kids want to act and talk like me because of how I look until they realize that isn't me and they realize I have the edgy tough look but that doesn't make me a punk," he said. "I can look cool and have tattoos and still be a good and honorable man." 
---
Do Good: