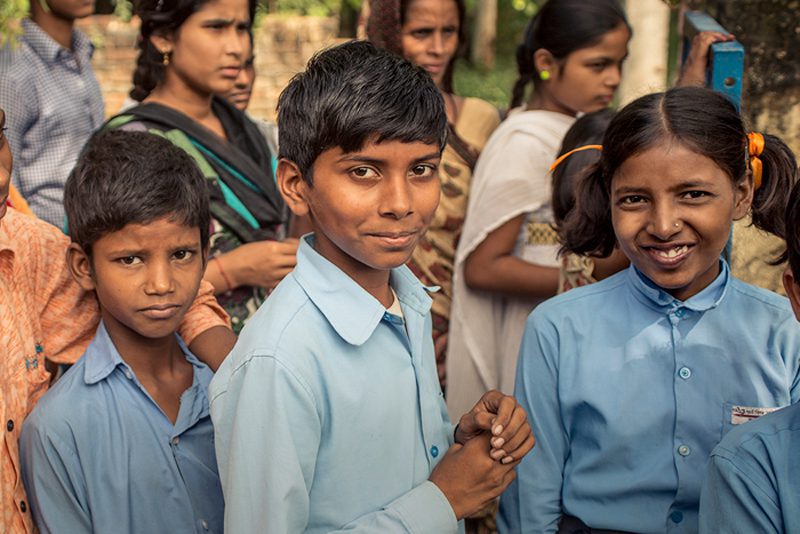 Imagine for good
Connecting kids on a global scale
Kidnected World is creating tools to help kids create a sense of global belonging.
Since 2012, the nonprofit has developed an initial tool for kids ages 5-12, the Wonderment, to connect online and discover, share and create together. Through their interaction, social good projects materialize around the world.
Amy Shaffer, creative director for Kidnected World, said the online and application tools operate on the premise that kids come pre-packaged with the desire and ability to make the world a better place.
"The founders were all connected by the fact that they had had the opportunity to travel and experience other cultures when they were younger," Shaffer said. "They felt like that had a really big impact on their lives and the way that they viewed the world."
So Kidnected World studies and develops avenues to enable connection between kids throughout the world online.
"Kids are uniquely open to the world, and especially in the age range that our first initiative, the Wonderment, is aiming at," Shaffer said. "That's really a critical developmental phase, when kids are actively forming perceptions of what the world consists of and what their role is in it. That's something where we feel like if we can do things to connect them first to each other, we can help them become active and engaged global citizens moving forward into their lives."
Once logged in, a user can select from "paths" that prompt an inspiring or creative challenge, often incorporating education about other cultures. As kids interact with each other, brands and donors monetarily back the engagement and that money is put toward projects for good. Currently, the Wonderment is used in nine countries.
"Essentially, the thing about it is like imagination crowdfunding of sorts. Kids at that age obviously don't have their own unsupervised money or time, which is what a lot of social good efforts would require," Shaffer said. "What we're trying to do is create a tool that allows them to engage in those experience and activities using their sense of imagination and creativity, and interaction with each other as the fuel for that."
When the "Wondermeter," a visual measuring device for interaction, reaches the top, a social good project results, like a year of mime classes that a school for the deaf received in Cusco, Peru. A mobile library in a rural area of Guatemala is next.
"We will be using a retrofitted school bus and the kids in the Wonderment will actually be able to have a say in how that bus is built," Shaffer said. "A path will tell us what they think should go in the bus and what their favorite part of the library is that they go to. They get a chance to actually actively consider things in their own community, and also have voice in something that would help another community."
Although the Wonderment is still in its development phase, Shaffer says that she has seen a positive impact on the kids that are involved as they discover that they can be active agents in changing the world.
"I think that just having something where kids can actually feel like their voice and their participation matters on a grand scale means a lot," she said. "They are inherently tied into not only helping to direct how the project is formed, but then also playing an active role and making it happen."
Shaffer said the Wonderment builds off the natural enthusiasm that occurs when kids get together.
She said, "Hopefully, kids get a chance to see that every time they show up and create and interact with others, good things happen."