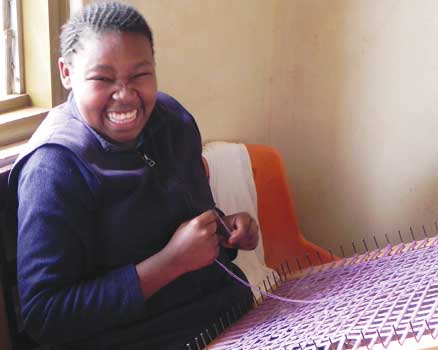 Kenya East Territory provides a niche for special needs students
The Salvation Army Kenya East Territory's Variety Village is a residential vocational training program for men and women, ages 15-25, who are not able to go to secondary school but who want to learn a trade. Courses offered include sign making, metal working, carpentry, leatherworking and tailoring. Students choose a trade, spend two years studying it, then test for a government trade certificate.
Variety Village especially welcomes students with special needs, including physical, visual and hearing impairments.
The students produce salable products, including Salvation Army flags for both the Kenya East and Kenya West territories. As each trade department makes its contribution to a flag—tailors sew the fabric, sign makers construct the letters, and the leather department provides the straps—a beautiful example of the Body of Christ emerges as referred to in 1 Corinthians 12:22-27.
Variety Village is one of 12 training centers in the Kenya East Territory for students with special needs. The school offers food, shelter, clothing and training/educational opportunities through the gifts of outside donors, and is sponsored by the U.S. Central Territory.