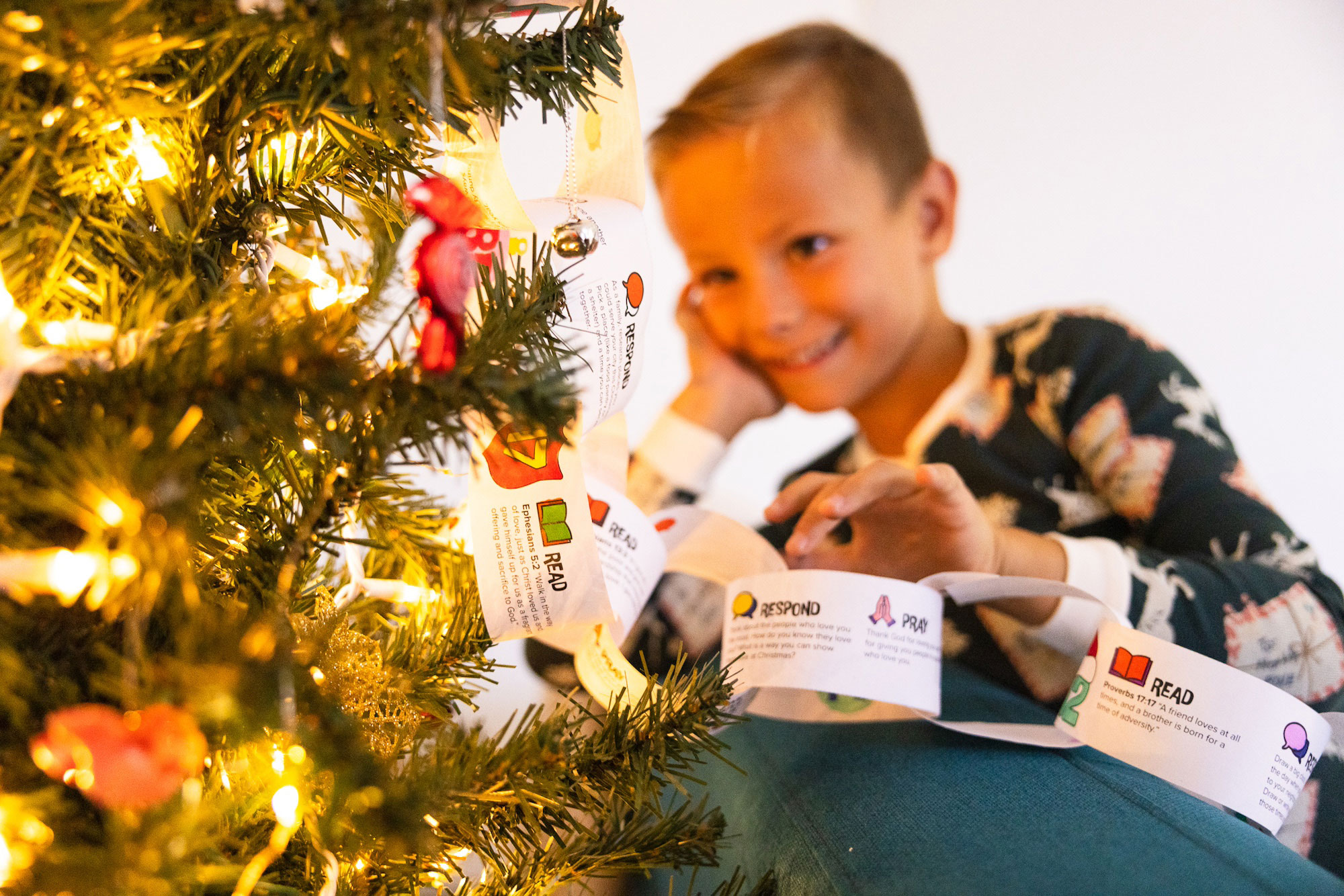 Join the 25-day Advent paper chain from Caring Magazine
As we move closer to Christmas, life seems to move at a much faster pace. What if there were a simple way to spend just a few minutes a day focusing on the reason we celebrate—the love that came to us at Christmas, and the love we share with those around us?
Join us at Caring Magazine for a classic 25-day Advent Paper Chain. Simply sign up with your email to receive the downloadable PDF right in your inbox.
But just what are you saying "yes" to? Yes to learning about the love we receive from God—the love that came to earth as a baby wrapped in swaddling clothes, the Jesus who would teach us the true meaning of love. Yes to time together as a family reading Scripture and praying, with clear directions and no pressure on you to find the perfect thing to read or say. And yes to making memories as you respond to God's love and his call for us to love others, as you engage in short reflective activities designed to reach every age and learning style: from questions to quick dance parties, from searching your home to find clothes to donate to sending a loved one a video card.
Why love?
The Advent paper chain focuses on four ways we love at Christmastime: we receive love from God (week 1), we love our neighbors (week 2), we love our city (week 3), and we love our world (week 4).
The whole world comes alive with love at Christmas. We give gifts, we spend time with our dearest people, we pour ourselves into volunteer work and donations. Everything seems to sparkle just a little bit more with extra love and grace. And we know that the real reason behind all of the festivities is that God loved his people so much that he sent his son, Jesus, to the world to show us the true meaning of love—love that took Jesus to the cross, and love so strong that it defeated sin and death forever on Easter morning.
The radical love of God was on display that first Christmas morning, and it compels us to love others: our neighbors, our city and our world. Love doesn't discriminate. It doesn't pick and choose. When there's so much to fight against, love fights for. When others flee, love runs toward. And when darkness prevails, love doesn't despair. It never feels too small or too weak or too powerless to help. Love knows its worth and remembers its strength. Love isn't pro this or pro that but proactive and protective. It's never quick to rage but always quick to courageous compassion. Love gives everything and expects nothing.
Join us to center your heart—and your children's hearts—on the meaning of the season, the gift of love, given and received at Christmas.
---
Do Good: