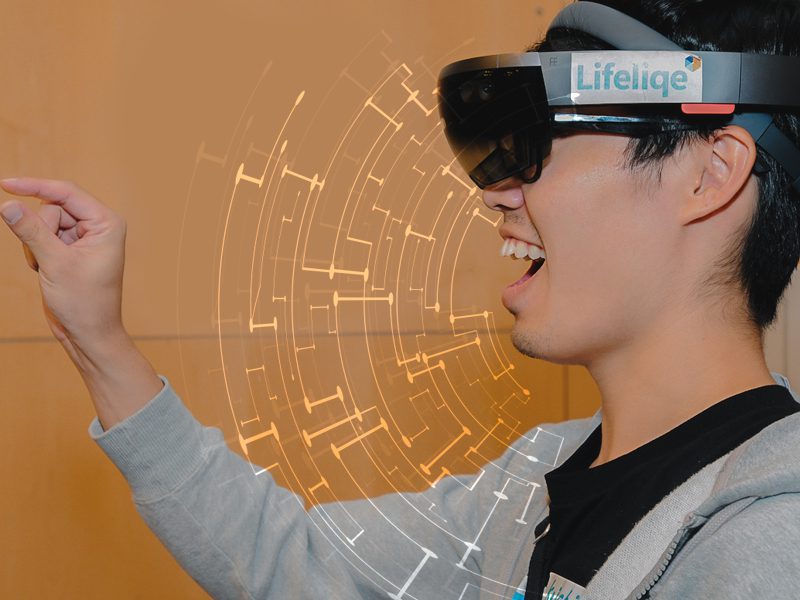 Initiative brings 'Tech in the Tenderloin'
Non-profit aims to open tech opportunities for San Francisco kids
By Vivian Lopez –
San Francisco is a hub of technological innovation, housing some of the wealthiest tech companies in the country. Yet, it is also home to one of the roughest neighborhoods in the Bay Area—the Tenderloin.
Tech in the Tenderloin, a non-profit initiative, partners with The Salvation Army San Francisco Ray and Joan Kroc Corps Community Center, located in the heart of the Tenderloin district, to make technology a more accessible career path for the neighborhood's kids.
"What we're trying to do is expand career imaginations and opportunities for youth, particularly in the Tenderloin," said June Sargent, Tech in the Tenderloin co-founder. "We want to shrink the digital divide and we believe that offering opportunities for youth, especially those in middle school and high school, gives them the confidence and the excitement to change their lives to be what they want to be."
To do this, Tech in the Tenderloin hosts an annual Tech Carnival at the Kroc Center with technology exhibitions, informational booths and other fun activities.
The development of future year-round programming and activities for kids at the Kroc Center are also in the works through the initiative, to include field trips and workshops to gain knowledge in robotics, 3-D printing and more.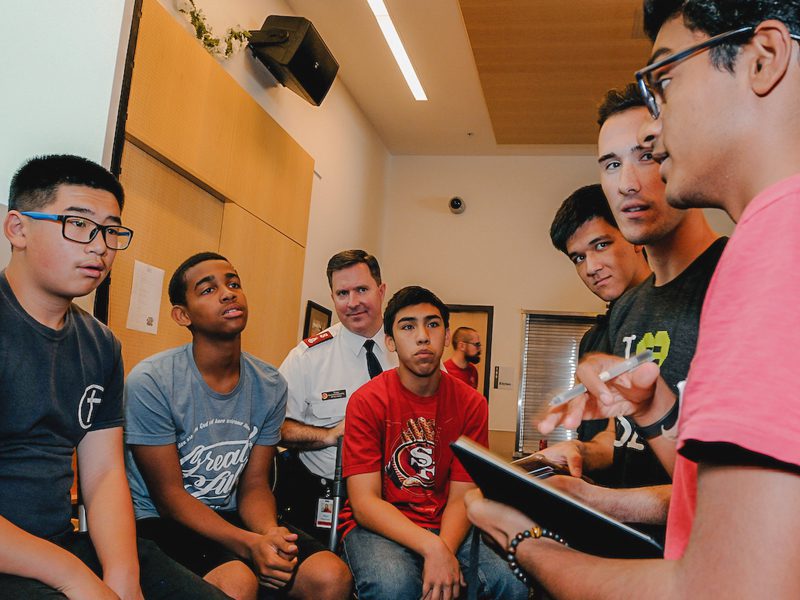 "We're a non-profit that connects low-opportunity youth and families with high-opportunity technology through fun and engaging activities," said Julia Beabout, Tech in the Tenderloin co-founder.
The initiative started as a project for Beabout through the U.S. State Department, but after facing obstacles with her initial plan for it, she turned to the Kroc Center and worked with Sargent, who is a Salvation Army San Francisco Advisory Board member, to create the non-profit together.
"Living in San Francisco, technology reigns supreme. Technology is the industry of the Bay Area," Sargent said. "We planted a flag saying that we really wanted to do something that could involve the technology industry and expose the Army brand to it."
Beabout and Sargent agreed that the Tenderloin was the best neighborhood in which to start this initiative.
"The tech community mindset is so different to anything I've ever experienced. They truly believe anything and everything is possible," Beabout said. "That mindset is something that can really benefit people in the Tenderloin because it sometimes doesn't feel like things are possible there."
Sargent said the Tenderloin is the greatest area of need in San Francisco.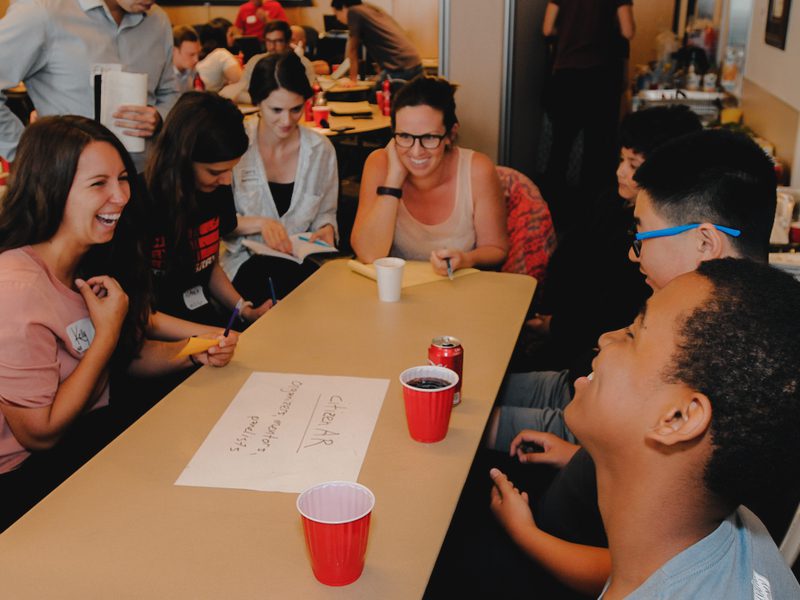 "Anything we can do to make it a better place, especially as it relates to technology, we're happy to do," Sargent said. "The Kroc is in the Tenderloin, it represents the area, and it's a safe place for the kids to come and enjoy what we have planned."
Jesse Brown, San Francisco Kroc Center athletic and recreation manager, agreed that the Kroc Center—led by Corps Officers Majors Raymond and Jennifer Erickson-King—was the perfect location for this initiative to take root.
"In this day and age, there is a significant amount of opportunities in careers that are dealing with tech, but a lot of the resources for kids to get in those career fields are pretty limited, especially in cases like the Tenderloin," Brown said. "We were well-positioned to spearhead a movement to get these tech resources into the neighborhood so we could propel kids forward into these different careers."
DO GOOD
– If your kids show interest in technology, talk to them about all the career possibilities available in the field.
– Learn more about connecting kids to technology in San Francisco's Tenderloin neighborhood at techinthetenderloin.org.
– Give to support The Salvation Army Ray and Joan Kroc Corps Community Center in San Francisco and the other 25 centers across the U.S. that provide children and families with opportunities to discover and develop their passions and talents within their own neighborhood. See more at kroccenter.org.
Brown said the initiative is beneficial for kids at the Kroc, as it sparks their interest in technology, shows them the careers available in the field and offers an abundance of innovative connections and opportunities.
"There's a ton of careers in California based on technology, and in the Tenderloin kids just don't have access to the resources to help them get those careers or get excited about those careers," Brown said. "The idea is that it's bringing these high opportunity programs and events, where if kids participate in them, there's really a high chance of them pursuing a career in technology."
Tech in the Tenderloin's launch event, Citizen AR, in September 2017 offered both a Tech Carnival with hand-on activities and exhibits as well as a Hackathon that brought in 12 teams from local universities to develop apps that would serve as solutions to improve life in the area. Kroc youth were also invited to act as consultants to the teams so they could get hands-on experience.
The teams from the Hackathon were invited to submit their projects for a $10,000 Tech in the Tenderloin grant to develop their idea. The team from the Academy of Art University won with their Tenderfeels app project.
Tenderfeels is an augmented reality smartphone app in which users can walk through their neighborhood, rating how certain areas of the Tenderloin make them feel at different times of the day. They can also post comments along with their feelings.
The app is inspired by the feelings in the Disney film, "Inside Out"—joy, sadness, fear, anger and disgust.
Faranak Razavi, Tenderfeels app development team leader, said the app aims to gather data that would allow community members to get an in-depth glimpse at what their neighborhood is like in real-time, as well as show the local government what needs to be addressed, from safety to cleanliness or infrastructure maintenance.
"It's also good, especially for parents so that they think, 'OK, my kid is going to this neighborhood. Let's see what the overall mood is right now,'" Razavi said. "If it's not good, then they can call their kids and advise them not to go there."
The app is in development now for iOS. Razavi said she plans to get feedback from kids at the Kroc Center throughout the process, and will have them test the final product before it hits the app store.
"Once we have some solid development, we're planning to go at least monthly and say, 'Hey, this is what we have, test it and see how it looks, how it feels, and how the usability is,'" Razavi said. "We're going to ask them to be involved with the whole development because the target audience is youth so we want to make sure they are good with it."
Razavi hopes the app will help the Tenderloin community.
"We would love to have this data from the app to promote safety for kids, first of all, and for the residents in the neighborhood," Razavi said. "Once we have that data, we can show that these are the resources we need in order help the community to be happy and safe."
Tech in the Tenderloin is hosting another Tech Carnival this June to further efforts in connecting youth to technology.
"We really want kids to get excited and learn something new," Brown said.
Eventually, Beabout and Sargent hope the initiative will expand nationwide, but for now, they want it to have long-term benefits for kids in the Tenderloin.
"Our goal is to get them interested in technology at a younger age and then to have that progressive programming that keeps them engaged," Sargent said. "We want to give kids opportunities to be successful in life."