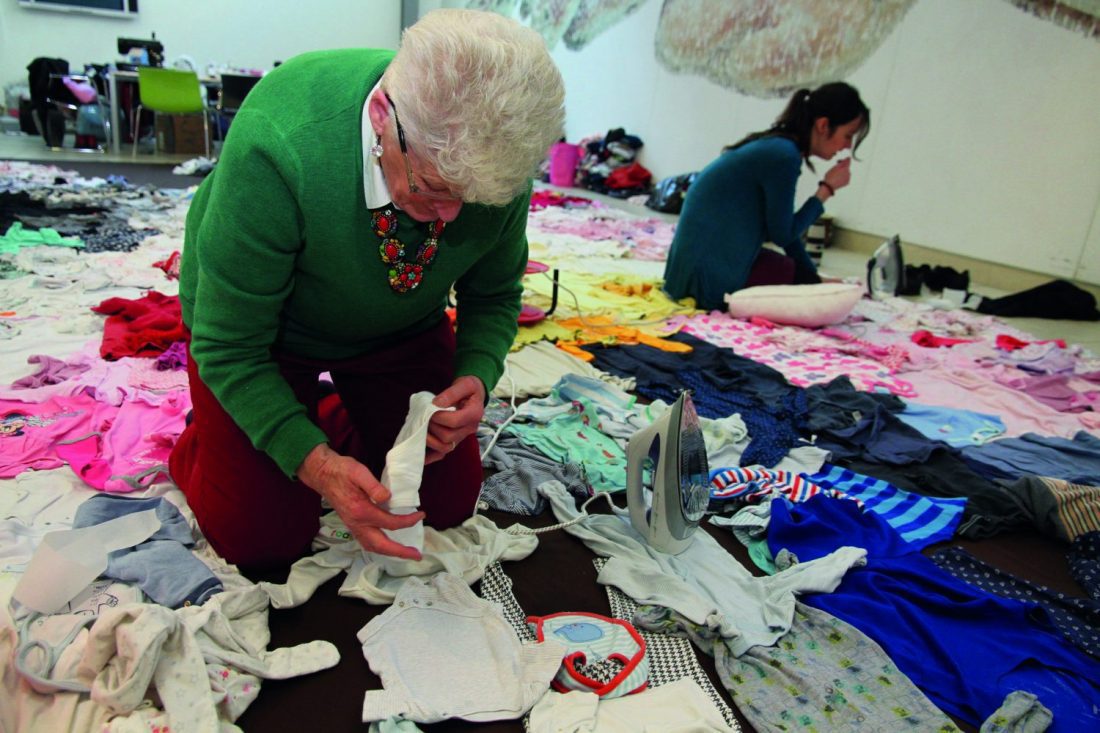 IHQ part of city-wide art project
Artist takes residence in Gallery 101 ahead of Lenten feature depicting Stations of the Cross.
Gallery 101, the exhibition area next to the public café at The Salvation Army International Headquarters (IHQ) in London, served as a workspace for Güler Ates, artist and lecturer at the Royal Academy, as part of a city-wide art project.
The project is based around the 14 traditional Stations of the Cross, each of which represents a different stage of Jesus' journey through Jerusalem to Calvary, and will be on display from Feb. 10 to March 28 at locations chosen by organizers including: St Paul's Cathedral, the Tower of London and the National Gallery.
IHQ is hosting station 10, where Jesus is stripped of his garments. Having been displaced from eastern Turkey herself, Ates said she was inspired by the well-reported drowning of a 3-year-old Syrian refugee, Aylan Kurdi, in the Mediterranean. Her original composition using cast-off children's clothes in a huge patchwork provides a link, she said, between the suffering of Christ on his way to the cross and the plight of refugees today.
Ates said she seeks to inspire the onlooker to return to a question that emanates throughout her work: can we ever really know the person in front of us? Can we know their pain? Even when Jesus stood naked, stripped of his garments, who among the jeering crowds really knew what he felt?
Find more about the project at coexisthouse.org.uk/stations2016.