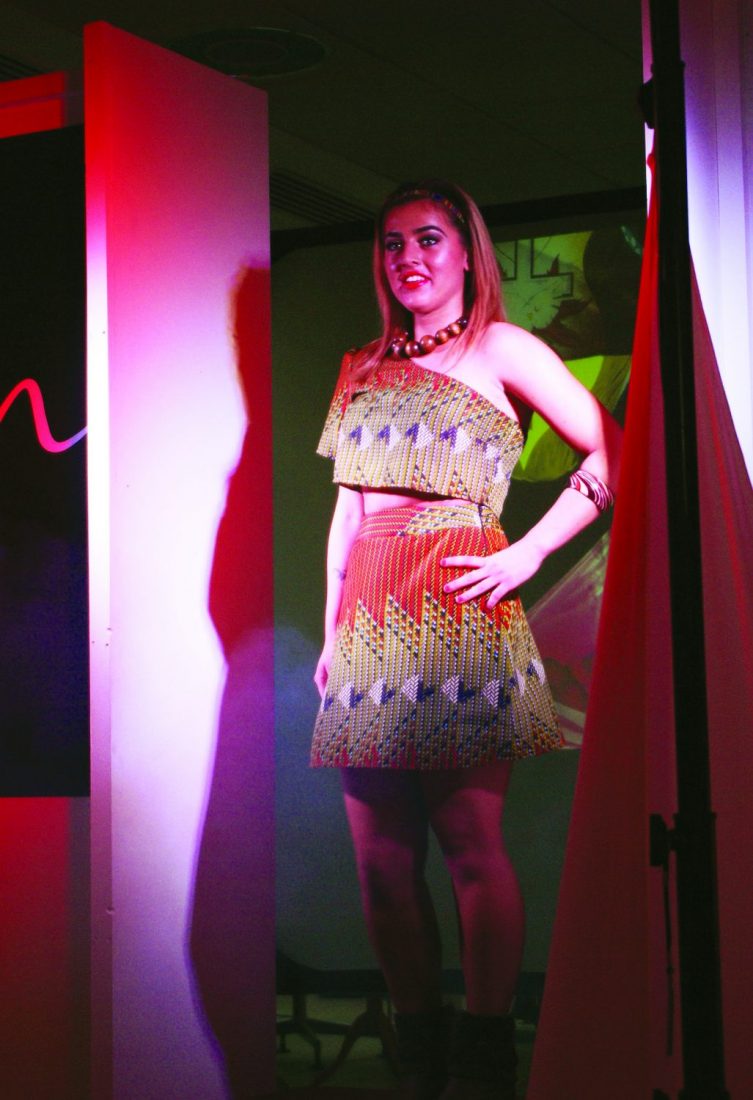 IHQ exhibits design inspired by helping
Exhibition and Fashion Show at International Headquarters Make Clear that 'Each Life Counts'
The Salvation Army International Headquarters (IHQ) featured an "Inspiration" exhibition with clothes designed and created by residents of the Salvation Army Housing Association (SAHA) in coordination with the IHQ communications team.
Clients were asked to provide designs that were inspired by the work of The Salvation Army in helping people. Some took up the challenge to create an alternative or even futuristic version of the iconic Salvation Army uniform.
Residents worked with designers and tailors to create their own outfits. Some even modeled their designs in front of an appreciative audience when the public cafe at IHQ was for one night transformed into a fashion show venue, complete with models, catwalk, lighting and music. International leaders General André Cox, Commissioner Silvia Cox (world president of women's ministries), and Commissioner Marianne Adams (territorial president of women's ministries, United Kingdom Territory with the Republic of Ireland) attended.
For many of the residents involved in the exhibition and show, the project is an opportunity to develop new skills and self-confidence, celebrating their creativity and the individual.
"This evening and this exhibition are reminders that each life counts and that each life can be an inspiration," André Cox said at the event.
SAHA is a registered provider and charity that began developing housing and services in 1959. A wholly-controlled subsidiary of The Salvation Army in the UK, it has grown into a specialist provider of support and accommodation, with approximately 3,500 housing units located across 64 local authority areas in England.