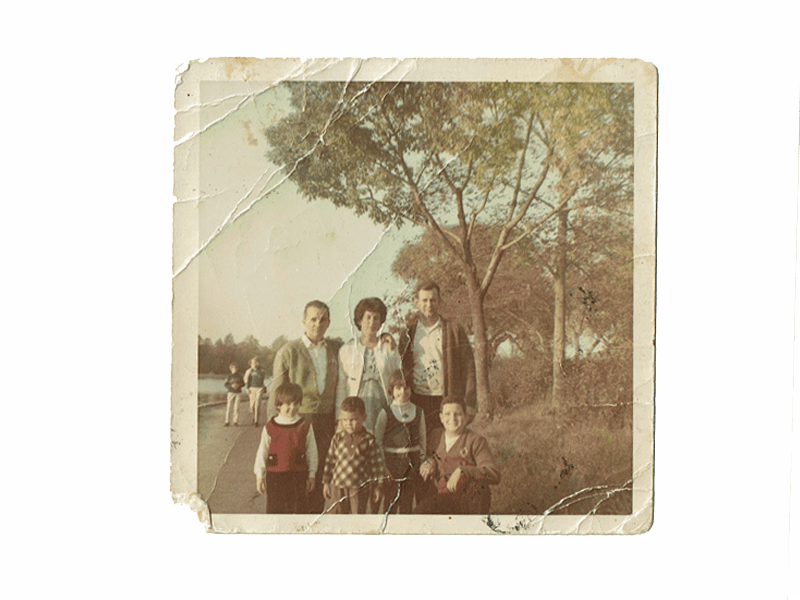 I was a refugee
I was born in Cuba, on the cusp of communism. Both of my parents were Cuban, and except for my paternal grandmother who was a Spaniard, my grandparents and great-grandparents were Cuban as well.
Prior to the Castro revolution, Cuba enjoyed seasons of lavishness, famous for its beaches and nightclubs. However, behind the façade, it also fell victim to much debauchery, disgrace and darkness. Well known for its coveted cigars and rum, dance girls and the Tropicana, Cuba gave us Desi Arnaz from "I Love Lucy," Celia Cruz, Gloria Estefan, Andy Garcia and Jose Canseco. Cuba also served as the trading block for the African slave industry. It was amid turmoil, uncertainty, chaos and hunger that people lived their lives.
In the mid to late 1950s, Cuba once again found itself in the midst of despair, money becoming worthless. Those with available finances began the initial great exodus to the United States, largely moving into Tampa and Miami. When parents could not leave the country, they boarded their children on flights—known as Peter Pan Flights—headed to Miami. Church clergy met and housed the children as they awaited the arrival of their parents.
DO GOOD
As for the foreigner who does not belong to your people Israel but has come from a distant land because of your name—for they will hear of your great name and your mighty hand and your outstretched arm—when they come and pray toward this temple, then hear from heaven, your dwelling place. Do whatever the foreigner asks of you, so that all the peoples of the earth may know your name and fear you, as do your own people Israel, and may know that this house I have built bears your Name. – 1 Kings 8:41-43
On Oct. 6, 1966, my family and I left Cuba as refugees, seeking asylum in the United States. Considered traitors for leaving, we were not allowed to bring anything other than one suitcase. In it, my mom packed a change of clothing for all of us and hid a photo of her dad in the suitcase backing. My parents had to leave everything behind, including their wedding rings. According to the story my mom told me, the government declared that anything that was purchased there, had to be left there. Our house and all of our belongings were inventoried and the house was sealed.
We left the island nation on a United Airlines Freedom Flight. Financially pledged by members of our family, we became residents of the State of New Jersey. Our family rented a basement apartment for us, which they also furnished. I remember the sadness and depression that my mother grew into there. She longed for her mother and the life she once knew.
Our city had seen its fair share of foreign influences. Once population dominant with Germans and then Italians, our community mostly consisted of other Hispanic immigrants. Ours was a small tight-knit community, all needing each other in order to withstand the isolation and newness of our environment. My parents suffered, I know they did. A new language, a new climate, a new lifestyle—a new way of thinking. Always, holding onto the hope of returning to their homeland one day.
My siblings and I, being younger, eased into our new environment with less stress. We quickly picked up our new language and discovered that we could use it to our advantage when we did not want our parents to know what we were saying. Yet, for years, I struggled with not knowing where I actually belonged.
I was a Cuban refugee, a foreigner, in need of a safe dwelling place. This country opened its arms to me and my family and for that, I am thankful. I came to know the Lord Jesus Christ here, and met The Salvation Army here. After serving as a sergeant and then auxiliary captain, I was commissioned as a captain in The Salvation Army in 2014.
Today, I know that my heritage will always be Cuban-American, but my heart and my faithfulness will always belong to the Lord.