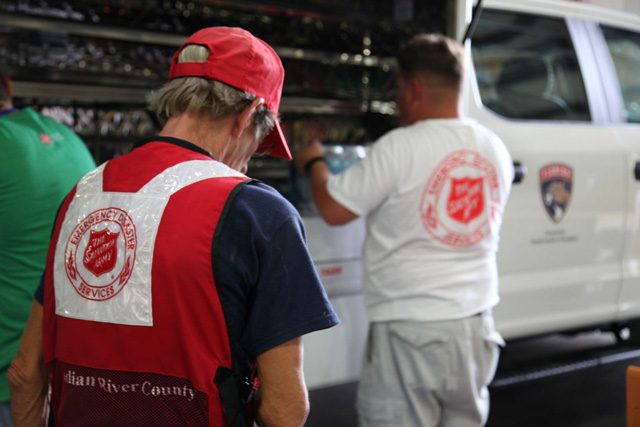 Hurricane Michael makes landfall in Florida, Salvation Army in position
Forecasters warned that residents should treat Michael's eyewall like a 15 mile-wide tornado.
After churning through the Gulf Coast earlier this week, Michael officially made landfall as a Category 4 hurricane in the Florida Panhandle Wednesday, the strongest hurricane on record to strike the area.
The Salvation Army, which has been preparing for the storm since it emerged several days ago, is responding to the brutal winds and rains, which forecasters say could lead to "potentially catastrophic" consequences.
Nearly 30,000 people had lost power in Florida by midday, officials said, and that number could climb further. Operators with SATERN, The Salvation Army's amateur radio network, are deploying across Florida, to keep communication lines open.
As for meeting basic needs, The Salvation Army's Dothan (Alabama) Corps is already serving those impacted by the storm. Three evacuee shelters opened in Dothan earlier this week, serving meals to evacuees from the Florida Panhandle. The Salvation Army's mobile feeding kitchen crews from across south Florida, meanwhile, are staging in Tampa as they prepare to deploy to impacted areas after the storm passes.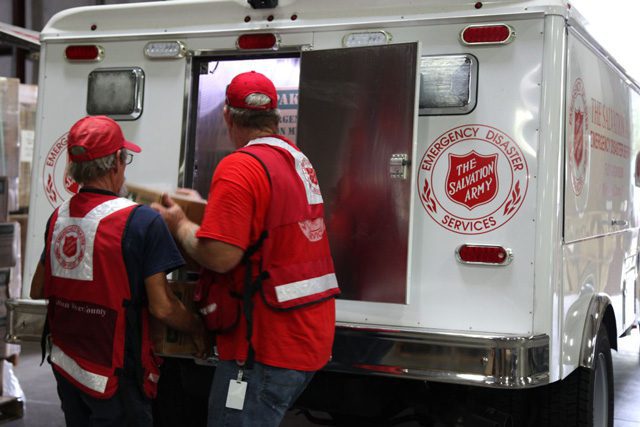 In all, five states have declared states of emergency due to Hurricane Michael: Florida, Alabama, Georgia and the Carolinas. South Carolina Gov. Henry McMaster noted that his state is still recovering from floodwaters left behind by Hurricane Florence, which hit last month.
In fact, several of The Salvation Army's teams from the Alabama, Louisiana, Mississippi (ALM) Division had just returned home from responding to Florence on Monday—barely enough time to gear up for the new threat posed by Michael.
After passing through Florida, Michael is expected to continue northeast as a Category 2 hurricane, raging through Southern Georgia across Bainbridge, Thomasville and Savannah with weather unlike anything the region has seen before.
In Georgia, 21 canteens stand ready to deploy to affected areas. A Salvation Army Incident Management Team (IMT) is monitoring the storm progress and impact from their operations center in Atlanta. From there, they can coordinate and communicate with Salvation Army locations and resources across the state. The current focus centers on the 108 counties in South Georgia placed under a state of emergency by Gov. Nathan Deal.
"Hurricane Michael is a powerful storm," said Major Charles Powell, Divisional Commander for The Salvation Army of Georgia. "We are ready and poised to minister in the name of Jesus to those who are hurting—to be there for them in their time of need. We want to be a ray of light in their time of darkness that brings peace to their minds and hearts."