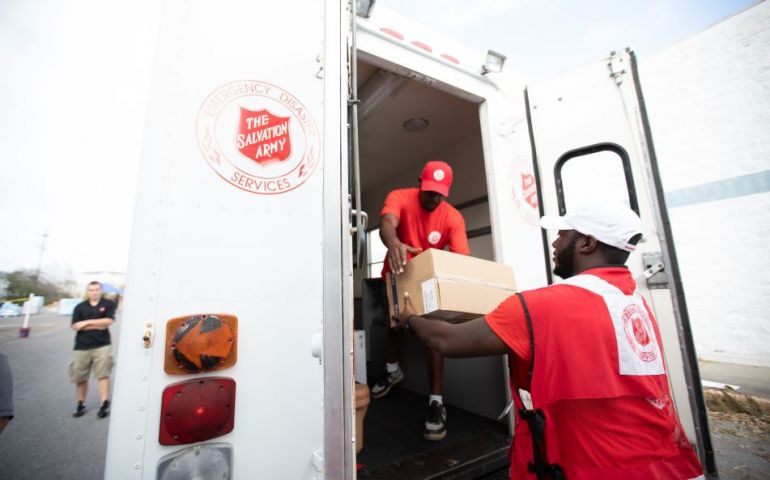 Hurricane Dorian on a beeline to Florida, Salvation Army prepares
Puerto Rico was spared the brunt of Hurricane Dorian's impact, while the U.S. and British Virgin Islands were left with flooded roads and power outages. After strengthening over the past few days, Hurricane Dorian is expected to make landfall along Florida's East Coast as a Category 3 storm or higher over Labor Day weekend.
The Salvation Army has placed all disaster relief resources across the state of Florida on standby. This includes more than 30 mobile feeding units, which can each serve 500-1,500 meals per day.
"Our disaster relief teams train throughout the year to ensure we're prepared to serve when disaster strikes," said Major Roy Johnson, spokesman for The Salvation Army of Florida. "We encourage everyone to heed the warnings of their local emergency management offices to make sure they are as prepared as possible before the storm arrives."
Dorian has moved away from the Caribbean Sea and is currently over the open Atlantic Ocean, about 220 miles north-northwest of San Juan, Puerto Rico. 
"There is an increasing likelihood of life-threatening storm surge along portions of the Florida east coast," the National Hurricane Center said. 
To support relief efforts, visit helpsalvationarmy.org