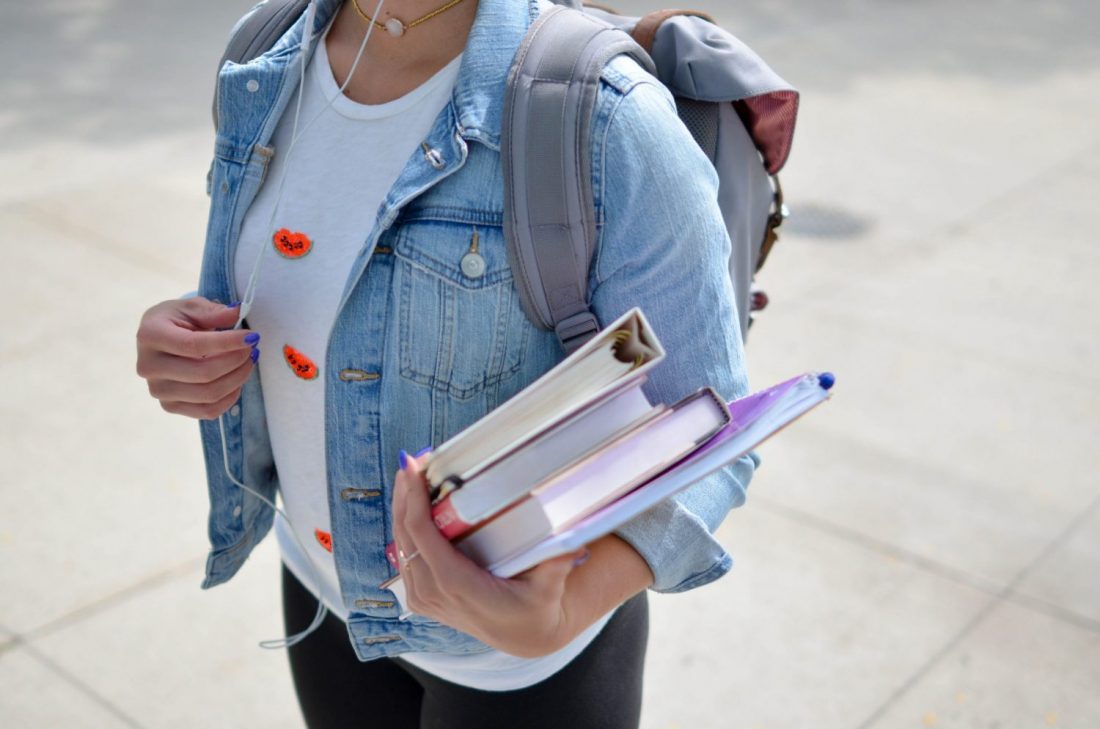 Human rights: The right to education
A Scripture study from Caring, part one of four.
It's the season of giving and good cheer, but for so many around the world, the need for basic human rights persists. This month, we're exploring four biblical stories and what we can learn beyond the surface about these needs and what can be done, all leading up to the Christmas story.
Part 1: The right to education
Behind the scenes:
Read what Scripture says in Daniel 1 and Daniel 2:48.
Beyond the surface:
Daniel was only a 17-year-old teenager when he experienced firsthand the attack of the Babylonians on his hometown, Jerusalem. Imagine his fear as he watched his city crumble and finally surrender to the enemy! He then finds himself, along with his friends, among the first deportation of Jews to Babylon, which was the prophecy fulfillment of the nation Israel's many years of sin against God.
The Babylonian King, Nebuchadnezzar, wanted to bring some of the men of Judah into his palace. Among the qualifications were that the young men should be from important families, should have nothing wrong with them, were handsome, well-educated and capable of learning and understanding in order to be able to serve in his palace. They were taught the language and writings of the Babylonians and were truly the "cream of the crop," chosen to serve in Babylon.
When the King tested Daniel and his three friends, he found the young men not only knowledgeable in every subject matter, but 10 times better than all the magicians and enchanters in his whole kingdom (Dan. 1:20). God gave them learning and skill in all literature and wisdom, and Daniel had understanding in all visions and dreams (Dan. 1:17).
 Consequently, the king gave Daniel high honors and many great gifts and made him ruler over the whole province of Babylon and chief prefect over all the wise men of Babylon (Dan. 2:48). King Nebuchadnezzar trusted that Daniel was qualified and highly educated to run the nation.
 Through the years there were additional events that tested Daniel's wisdom and faith:
 

Daniel's request not to eat the King's food—Daniel 1:8-16

 

Daniel and the interpretation of dreams—Daniel 2:24-49

 

Daniel in the Lion's Den—Daniel 6
Daniel's faith and success came not only from his education but from the wisdom he chose from his relationship with God. Daniel wisely used his education, together with wisdom, to choose to honor his God.
Between the lines:
Every person growing up in the United States can recount some memories from their school days: favorite subjects, teachers, fun stories and so on. Those living in first world countries can take for granted that "everyone has the right to education" as stated in Article 26 of the Universal Declaration of Human Rights, proclaimed at the United Nations General Assembly in Paris on Dec. 10, 1948. 
Yet, there are still countries, many in South Asia, West Asia and sub-Saharan Africa, where education is not a luxury, a right or a dream. Of all the illiterate adults in the world, nearly two-thirds are female, which exposes this vulnerable population to additional abuse of human rights and dignity. There are many reasons for this lack of education:
 

Parents who also have little schooling

 

Lack of resources (finances, books, support)

 

Difficult living conditions including poverty and war
All of these factors contribute to the never-ending legacy of illiteracy and ultimately poverty.  
With this global crisis, how can we make a difference for those who do not enjoy this basic human right to be educated that we take for granted?
One California Salvation Army corps has chosen to make a difference for two young lives across the world in Dar es Salaam, Tanzania. The Salvation Army runs a home for "unwanted girls" in the city center there. These young girls were previously trafficked either by being kidnapped or sold into sex trafficking by their parents and who were now no longer wanted, had no home to go back to, nor had a home. Two of the girls, Debbie and Farida (names changed), aged out of the home and were "adopted" by the church, who sponsored their continuing education at another Salvation Army-run secondary boarding school.
These two shy young women, who no longer had a family or home, expressed extreme appreciation to their sponsors for the luxury of receiving an education. When asked to share anything else they needed or desired, they hesitantly and humbly requested textbooks to share together. Because of the scarcity of textbooks, one textbook would be shared by 30 other classmates.
Nelson Mandela has said, "Education is the most powerful weapon which you can use to change the world." That, coupled with faith in Christ, will pull one out of any vulnerable struggle or situation and give hope to a lost world.
Peace on Earth, goodwill to men:
Consider in this busy season of gift-giving the many around the world who do not have access to the basic right of education. From our overflow of abundance, there are multiple opportunities to share goodwill to the many women and children whose lack of education will relegate them to lives of familial poverty and vulnerability for abuse and exploitation.
Some suggestions:
Shelf of Books for Rural Children's Libraries – Indonesia $30
Preschool Scholarship for Rural Children – Rwanda $25
Literacy Materials – Kenya WORTH Women's Program $20
Sign up for the Do Good Digest, our weekly newsletter, and stay tuned next week for part two.
---
Do Good: