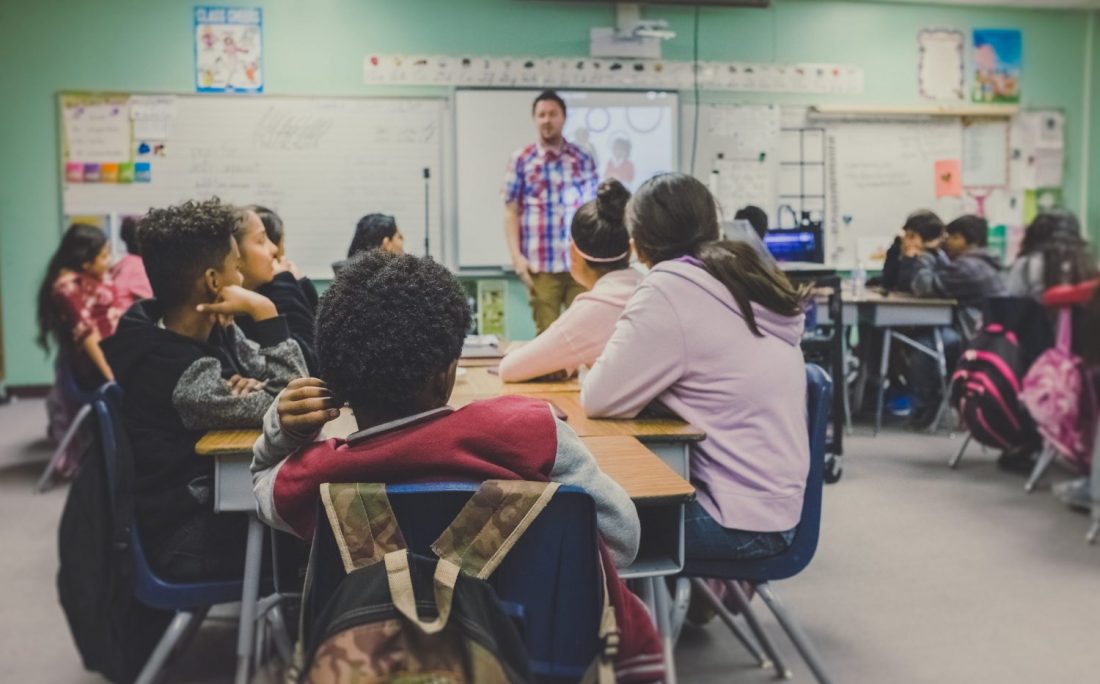 How to prepare children to go back to school during COVID-19
Going back to school can be a challenge for many students. But this year, more than ever, kids need our support every step of the way on their path to academic success.
When we went back to school last fall, no one could have imagined suddenly transitioning to a distance-learning model with students across the country learning from a computer screen at home.
As the pandemic swept through the U.S., schools closed in 48 out of the 50 states in the nation—forcing a move to online education for the remainder of the school year. This new model of learning threw everyone for a loop—students, teachers and parents alike.
It was a difficult change for many, and we now see the challenges an eventual move back to the brick-and-mortar classroom will bring. How will schools look when they reopen? What will education look like until they do? 
Exploring recommendations from the Centers for Disease Control, we do know things will be different—whether it includes distance learning, hybrid education, spaced out desks, required face masks, or even physical barriers.
So, as we get ready for the back-to-school season, we need to prepare our kids—and ourselves—for what to expect. Here's a few things to consider.
Have open conversations
The change to distance learning happened so quickly that it may have slipped our minds to talk to our children about how they felt about it. But this time, as they prepare to return to learning, we have the opportunity to see how they're feeling about everything. Are they anxious or nervous? Are they stressed or worried?
Sit down and have an honest conversation with your school-aged children on what their thoughts are on going back to school. Ask them what their worries are in the transition back to school with COVID-19 precautions in place.
Hear what they have to say, be understanding and assure them that their concerns are completely valid. That way, you can address all of this together before it escalates during the school year.
Listen in for a simple guide to what you can do every day, at home, to help support your family's mental and physical health using six key strategies with California Surgeon General Dr. Nadine Burke Harris on the Do Gooders Podcast.
Keep your kids informed  
Whatever your back-to-school plan looks like, keep your kids informed so they aren't caught off guard. Undoubtedly, this school year will begin differently than what our kids expect from past first days of school. Let them know what it might look like so they are prepared for it.
For nationwide school reopening safety information, check out these guidelines from the CDC. For more local recommendations and regulations, look to your local school district for information.
Help your children connect with friends 
Your children's friends are part of what makes school exciting for them. However, with the potential for virtual learning, limited recess and lunchtimes, as well as other social distancing measures, they may feel like they won't be able to connect with their friends anymore.
It doesn't have to be that way. Allow them some time after school for video or phone calls with their friends so they can keep in touch. You might set up a time to play video games together online. You can also help them plan virtual study dates over Zoom or Skype.  
Keep safety requirements in mind when shopping
Back-to-school shopping lists may look a bit different this year. In addition to your traditional pencils, notebooks, highlighters and pens, you might consider purchasing hand sanitizer bottles and facemasks to comply with safety measures in schools.
You can also offer your children's teachers some extra help with school supplies by donating sanitizing wipes, bleach cleaners, paper towels and other items they may need to disinfect their classrooms throughout the school day.
Be a source of support
Ask your kids what you can do to help. If they feel like they're behind academically, connect them with online tutoring or homework help via websites like Khan Academy or Epic reading library.
If they are in high school and need help with college applications and scholarships, work with their academic advisors to get them the guidance they need. Whatever your child needs to succeed in school, identify what it is and work with them to find a good solution.
The United Nations Children's Fund (UNICEF) has compiled an informative list of questions to ask your child's school about COVID-19 reopening, as well as tips for what to do if your kid has fallen behind academically or is struggling to get "back in school mode." Read through this resource here.
---
Do Good:
See how you can get involved in the Fight for Good at westernusa.salvationarmy.org.

Did you know The Salvation Army served more than 23 million Americans last year fighting hunger, homelessness, substance abuse and more—all in a fight for good? Where can you help?

Take our quiz

to find your cause and learn how you can join in today.