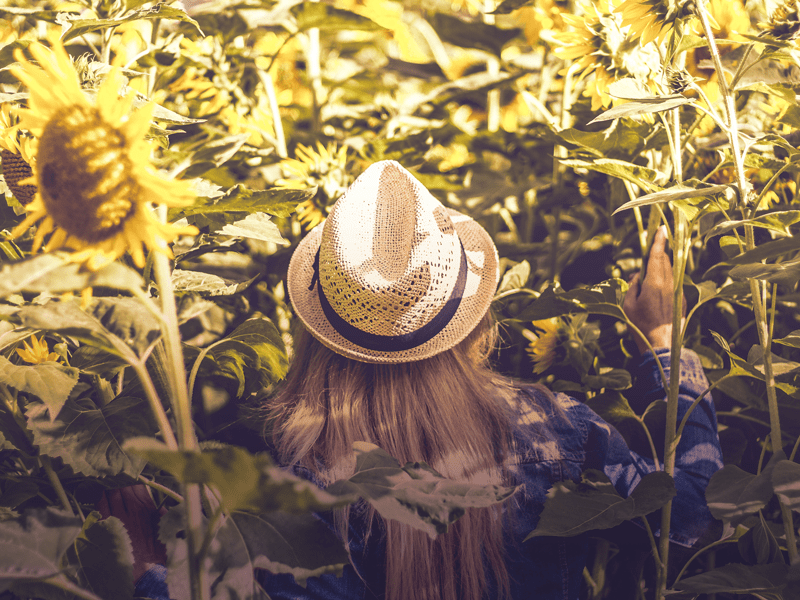 How to move through fear
We are called to make bold moves. But with boldness comes a lot of fear. We often fear failure and inadequacy. We want to be our best selves and make bold moves but we're scared to let people down, including ourselves. Unfortunately, sometimes that intense fear keeps us from reaching our potential.
How can we push past fear and show up in the courageous way we're called to show up? Here are four ways, inspired by quotes we love, to help us move through fear to lead a bold life.
"Feel the fear and do it anyway." ―Susan Jeffers
If you're under the impression that you need to become fearless, it might be time for a simple mindset shift. You can make bold moves while being fearful. Let yourself feel your emotions, but don't let it stop you. Think about why you're setting big goals and don't look back. Lean into your fear and say yes to what you feel called to, especially when it feels uncomfortable. If that seems overwhelming, start with small steps that get you closer to where you want to be.
"Fear of a name increases fear of the thing itself." ―J.K. Rowling, "Harry Potter and the Sorcerer's Stone"
Open up about your fears and don't let them have control over you by staying silent about them. Acknowledge them, but try not to ruminate over them.
"You gain strength, courage, and confidence by every experience in which you really stop to look fear in the face. You are able to say to yourself, 'I lived through this horror. I can take the next thing that comes along.'" ―Eleanor Roosevelt
Oftentimes, we fear the events that shape us and get us to where we want to be. Start thinking about the results. Imagine yourself after you conquer your fear. How will you feel? How will this increase your confidence?
"Let your faith be bigger than your fear." ―Unknown
Surrender yourself to God, and let him take charge of your life. God may have grand plans for you and when you remind yourself of why you're doing this, it will be easier to put yourself out there. You're doing a service to God by charging through fear. He calls you to serve, so be the person who answers the call. Let this act of service excite you and call upon him when you're in doubt. Prayer can be a wonderful place to find the strength you need. Ask for him to show up for you and supply the strength you need to persevere. Have faith that it will all work out.