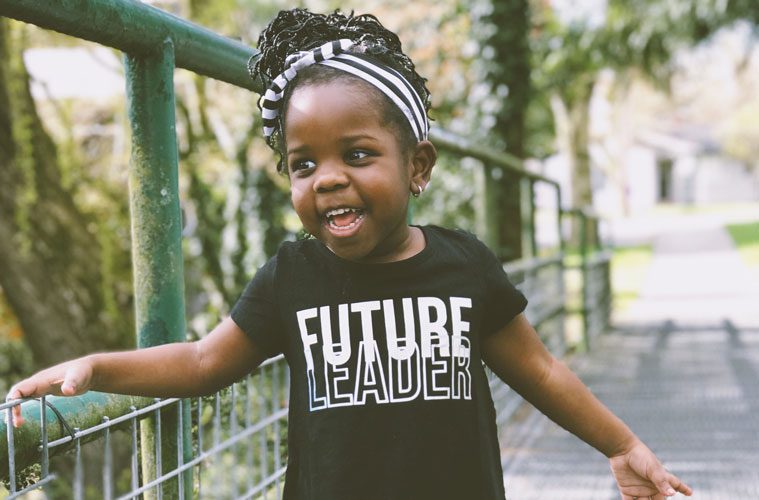 How to make the most of time with your toddler this summer
Some of my greatest memories with my toddler have been in the summer, finding creative ways to get relief from the heat and planning family trips to explore new places together. These are times that bring us endless joy and laughter, and seeing my little girl smile is something I wouldn't trade for the world.
There's something about the season that brings more opportunities to really enjoy moments with your little ones. Kids grow fast, and toddlerhood—while, at times, challenging—is such a fun age period to see them explore the world.
You have to make the most of time you have with your toddler, and summer allows for more activities and bonding time so you can share moments that will stay with you forever. The opportunities for summer adventures with your toddlers are truly endless, but here are some things to consider as you start making plans for the season:
Spend time outdoors
Wherever you live in the world, take advantage of what nature has to offer you and your kids. Show your toddler all the beauty that surrounds them, and teach them to appreciate it. Set aside time to go to a local beach, hike in the mountains, visit a national park or go camping in the woods.
My daughter loves the ocean. And last year, right around summertime, we were able to make a trip to California to visit family. When we were finally able to make it to the beach, she was in pure bliss. She could not be more excited to go and play in the "agua" and sand with me and her grandpa. She also came home with quite the collection of rocks and shells that she was very proud of.
It's so fun seeing her discover new things, and I'm excited to spend the summer exploring more of the outdoors with her this year.
Volunteer together for a good cause
Having the capacity to volunteer is limited during the toddler years, but every effort counts. Come up with new ways to do good in your community and beyond, even if it feels like you're taking small steps.
You can conclude your usual park trip by picking up trash on the ground with them. You can sign up for a local charity walk or run for a cause you and your family care about. And you can even get creative with your small children and make cards for patients at a hospital nearby to brighten up their day.
These may seem like simple things, but you're instilling kindness in your children at a young age while making a lasting impact in the lives of others. And you are doing it together.
Travel
There's no better time than summer to travel the world with your toddlers. They may too young to remember some of these travels, but it will engrain a sense of adventure in their lives and expose them to so many new and different cultures.
And if going abroad isn't possible for you at the moment, there are 50 states—each with its own history and traditions—you can choose from in the U.S. to explore, as well.
We made a trip to San Antonio, Texas, last summer, and were amazed at how rich in culture it was. A lot of the city's roots are built upon the Mexican heritage of my husband and our daughter, so it was really nice to be able to experience the city together.
Explore the community you live in
One of the things I enjoy the most about living in Louisiana is how community-oriented the towns are. While they are smaller towns, there always seems to be a festival, story time or other local children's activity that I can take my toddler to—especially during the summer.
There's also plenty of local parks, a splash pad and water park that I can take her to burn off some energy, as well as libraries and a children's museum for extremely hot days. And I'm always looking for new places to explore in our community in the summer to keep us busy.
Dedicate some time to research everything going on in your community and make a list of new activities to try and places to visit with your toddler this summer. It'll not only be a fun bonding experience, but also allow you to connect with the community you live in.
Make time spent at home adventurous and fun
Of course there will be times when you just want to relax and spend summer days at home as a family, and that's totally understandable. The key is making those times fun and adventurous for your toddlers to allow them to really use their imagination.
Play a game of hide-and-seek, have a dance party, read your child a book or get out the crayons and markers and draw together. Engage your child in activities and moments they will never forget.
---
Do Good: