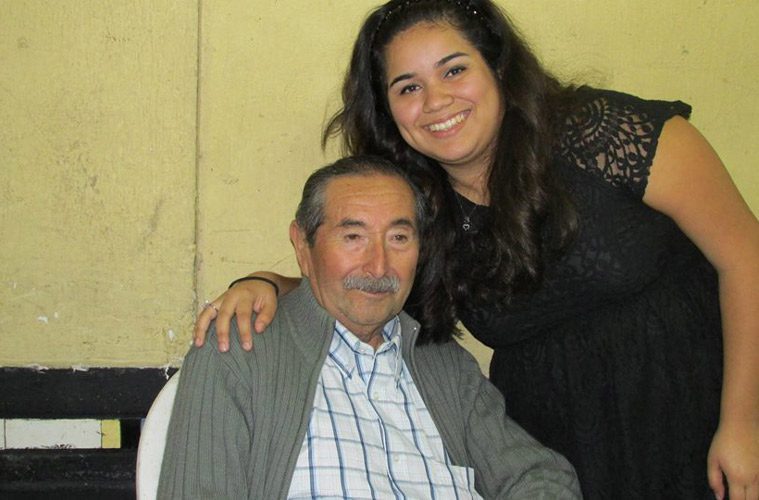 How to keep bonds strong with grandparents 
My grandparents have lived in South America all my life—in Chile and Peru, respectively. But even so, my parents always made sure we built and maintained a strong relationship with them through phone calls and occasional visits. And because of this—despite being thousands of miles apart and my Peruvian grandfather passing away when I was young—my grandparents shaped me as a person with their stories, wisdom and unconditional support.
With every achievement, they were and still are some of my biggest cheerleaders—always beaming with pride when I told them of my accomplishments. Their stories and the obstacles they've overcome have inspired me throughout my own journey, and they've always had the right things to say to help me through any challenge I've faced.
My daughter is also far away from her grandparents who are in California, while we live in Colorado. While the distance apart is shorter, the reality is that distance is distance. And I also want her to cultivate a strong bond with them so they are able to make the same impact that my grandparents have made in my life.
Even at age 3 and having only seen them a handful of times, Emma knows her grandparents. She gets a big smile on her face when she talks to them on videochat, and recognizes them when she sees them in person. Those moments are priceless.
However, the importance of grandparents spans beyond my own family. Countless studies reveal the benefits of close-knit bonds between grandchildren and their grandparents—spanning from childhood to adulthood.
This Grandparents Day, take a moment to reflect on how your grandparents have been there for you, and how present you hope your parents will be with your own children. Here are a few ways to keep those relationships flourishing:
Engage in their interests.
Being that they're from different generations, our grandparents and our kids' grandparents have different interests that we can pick up on and embrace alongside them.
For me, it was cooking with my Chilean grandmother and painting with my Peruvian grandfather whenever I got the chance to visit. It was nice to see them so immersed in something they loved. And they, in turn, were able to enjoy sharing their passions with me.
Engaging in the interests of our grandparents shows them that we care about them, and that we're willing to take the time to get to know who they are. It shows them that their skills matter to us, and that we love what they have to bring to the table.
So, if you haven't already, ask your grandparents what hobbies and activities they enjoy—whether that be fishing, singing, dancing or tinkering. And encourage your children to do the same. The grandparents in our lives will really take to heart that we want to do what they like to do together.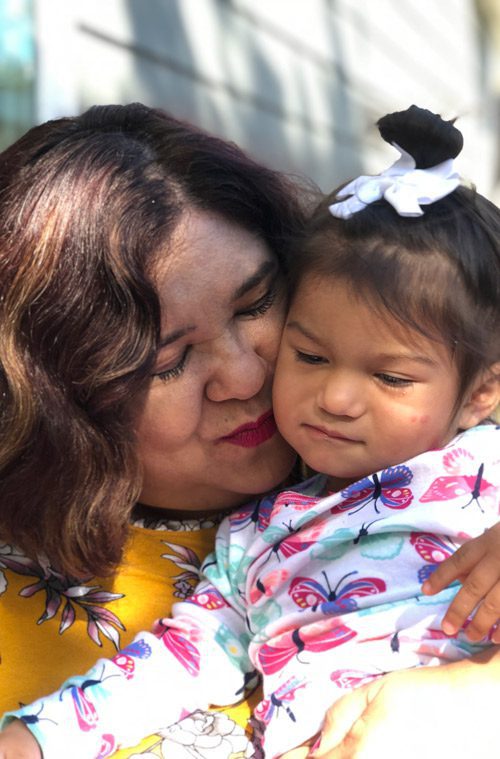 Learn their traditions and stories.
Our grandparents have lived through more than we have. They've overcome generational hardships that we haven't had to face. They have stories to tell, and traditions that have molded them along the way.
Sit down and ask them about their lives. Ask them about their youth and what the world was like. Ask them about how they got to where they are today.
I can almost guarantee you that they have gone through things you wouldn't have ever imagined. Along the way, you'll hear the stories of your own parents and their childhood.
My grandparents in Chile survived devastating earthquakes, in which they lost family members. And I was able to learn about how renowned my Peruvian grandfather was as a dentist in Lima, and how he and my grandmother met. And I learned things about my own parents, that I wouldn't know otherwise.
Similarly, our grandparents have traditions to pass down that have been a big part of who they are. Ask that they teach you about these traditions, so you can practice them with your own family. My dad taught me to make Chilean empanadas the way that my grandma makes them, so that I can one day teach my children to do the same, alongside him.
These are traditions that will keep us and our kids connected with our grandparents, so we feel like we carry a piece of them in our hearts always.
Make time for connection a priority.
Whether your grandparents or your children's grandparents live near or far, make it a point to keep the lines of communication strong. As adults, this can be harder for us to accomplish when we get busy with our daily routines; I know this can definitely be the case for me.
But it's important to pick up the phone and make time for visits with your grandparents. The older you get, the older they get, and these are the moments you can't take back.
Likewise, do the same with your own kids. If their grandparents live far away, have them talk over a video call and plan for seasonal or holiday visits. And if they are nearby, set aside days that your kids can spend with each of their grandparents. They'll create memories that will be cherished forever.
To this day, I remember my maternal grandfather's jokes and prayers before bed, my paternal grandmother's stories about my dad's childhood, my maternal grandmother teaching me to sew, and my paternal grandfather telling me how proud he is of everything I've achieved.
When I look at how my daughter interacts with her grandparents, I know she's making memories with them that she'll never forget. I hope she'll remember going on adventures in Santa Barbara with her paternal grandparents, chasing her maternal grandma down the halls of the hotel in New Orleans, and exploring the mountains of Colorado Springs with her maternal grandpa. I know those are moments she'll carry with her forever.
---
Do Good: