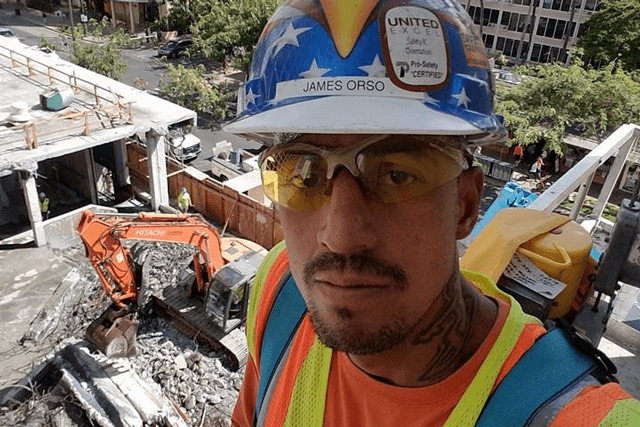 Honolulu supports ARC grads with work
Local businesses offer second chance in meaningful jobs.

Getting back into the job market can prove challenging for many people recovering from addiction. Though the Americans with Disabilities Act (ADA) prohibits discrimination based on medical history—including past history of drugs and alcohol—it can be difficult to find employers willing to give one a second look.
The Salvation Army in Honolulu has strong local support for its Adult Rehabilitation Center (ARC). Beneficiaries in its final phase, the "working men" program, are ready to re-enter the community and hold down a job.  
"Our corporate partners continuously tell us they like hiring our alumni because they are respectful, know how to work, are willing to work and have been clean and sober for at least seven months," said Captain Ron McKinney, Honolulu ARC Community Relations/Special Projects Manager.
According to McKinney, the ARC works with many local businesses to provide meaningful jobs for ARC alumni.
Over the past three years, Hardware Hawaii has hired 18 ARC alumni, McKinney said, and in 2015, The Salvation Army honored the business as its corporate partner of the year. Teddy's Burger has hired six alumni; Eggs and Things, eight; and Duke's Restaurant in Waikiki, four. Xtermo and Ho 'Ala Ranch and Equestrian Center also hired alumni, and Love's Bakery is in the process of hiring 10 ARC graduates.
Recently, Xtermco Inc. hired two men from the ARC.
"I am always willing to give a person a second chance at improving their life, if they are sincerely willing to make that effort," said Xtermco President Roy I. Maeda. "I saw this effort being made in Kenneth and John."
Sometimes alumni secure employment with the ARC.
"Because of the ARC's work therapy assignment program, I was able to get a great job that I enjoy, as soon as I completed the program," said Joshua Barth, a dispatcher for the Honolulu ARC.
All Salvation Army ARCs are funded through donations sold at Salvation Army family stores; Honolulu has four stores.  
Beneficiaries begin with phase one, a six-month residential spiritual and work therapy model curriculum. The job readiness program, phase two, teaches preparation for job interviews. In the latter, individuals meet weekly with a Pathway to Hope counselor, who assists in the preparation for transitional housing.
As a result of the Western Territory Harvest Initiative, beneficiaries now have the opportunity to live in transitional houses connected to the  Kauluwela and Kroc Center corps.
"Truly transitioning from a life of drug and alcohol dependency and living on the streets of Honolulu to finding oneself, becoming responsible again, regaining self-esteem, reuniting with family and re-entering the workforce is a road best traveled with God, The Salvation Army, community and corporate support," McKinney said.
Gordon C. Newman, owner of Ho 'Ala Ranch and Equestrian Center in Waimanalo, Hawaii, agrees.
"We all are in need of God's grace and mercy. He is the God of second chances toward us," Newman said. "We should be this way toward others."
---
Change is possible
By Richard Cooper –
I am an account executive for a shipping company. I have been employed for almost two years now. It's not just a job; it's a career. If it wasn't for the ARC program giving me the tools to succeed I'm not sure I would be where I am today. The main ingredients for my success in the workforce are putting God first and staying sober.
A couple of years ago I could hardly function, let alone keep a job. Today I'm truly blessed. Never in a million years did I think I could one day earn a six-figure income and I'm well on my way to do that this year.
I'm a high school dropout. I've been addicted to alcohol and drugs most of my life. I've spent time in jail and institutions and pretty much gave up. But God never gave up on me. For that I will always be eternally grateful.
Thank you, ARC, for not only saving my life but for giving me one beyond my wildest dreams.